With the support of scouts, more than 1,500 children were able to go to camp this summer!
For more than 9 months, Ukraine has been in a full-scale war, unleashed by Russia. Plast, like the whole country, is doing everything possible to ensure our victory. We feel that we are not alone in this struggle, as people from all over the world, especially scouts, express their support and help as able.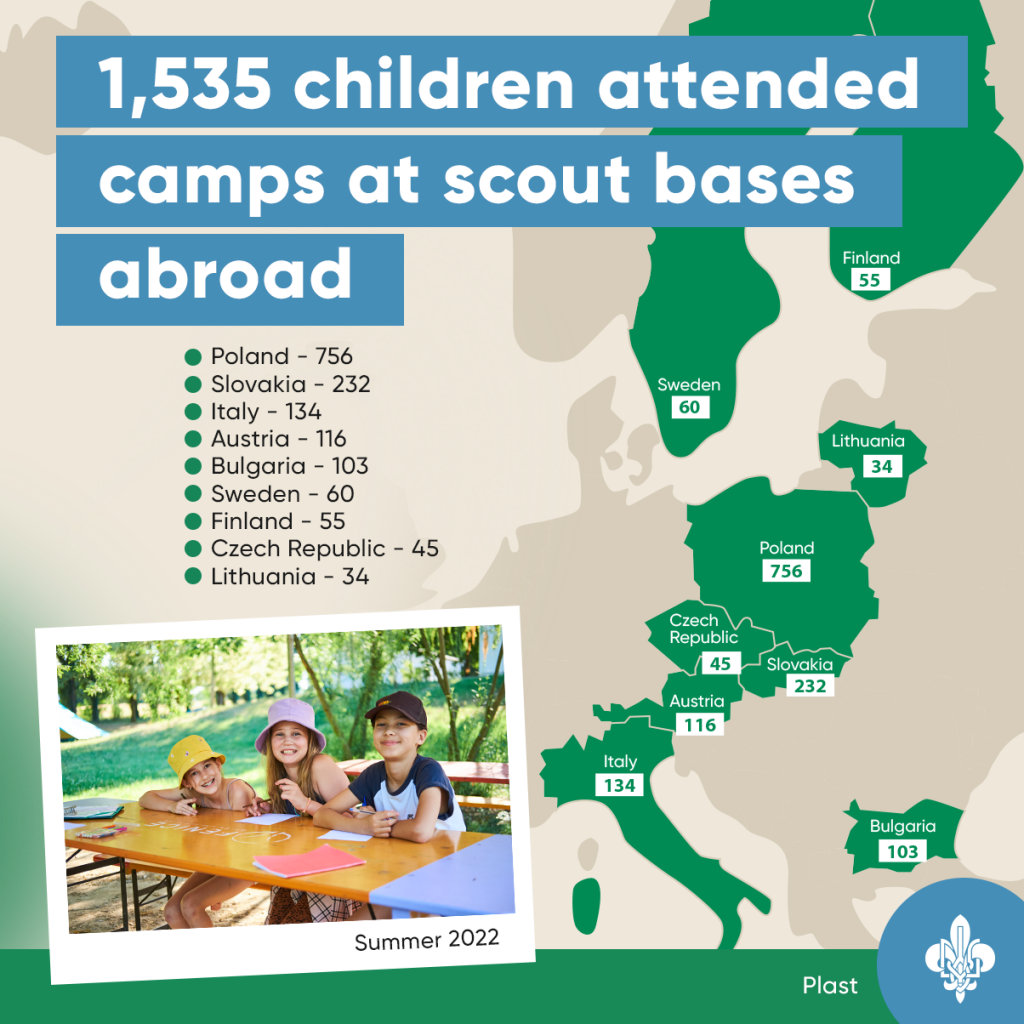 This year, it was especially important for us that summer camps could take place. For children, camps were not only a part of the program, but gave an opportunity to interact with their friends, find emotional respite and continue their development, even during wartime. However, many locations were inaccessible or unsafe, so we had to look for new opportunities abroad. Plast scouts from the diaspora and scouts from many different countries offered their assistance.
---
Slovakia: "This was an incredible weekend spent with friends, brothers and sisters in scouting"
After the start of the full scale invasion, scouts from Slovakia started cooperative ventures with Plast. In the first months they sent large shipments of humanitarian aid to Plast centers.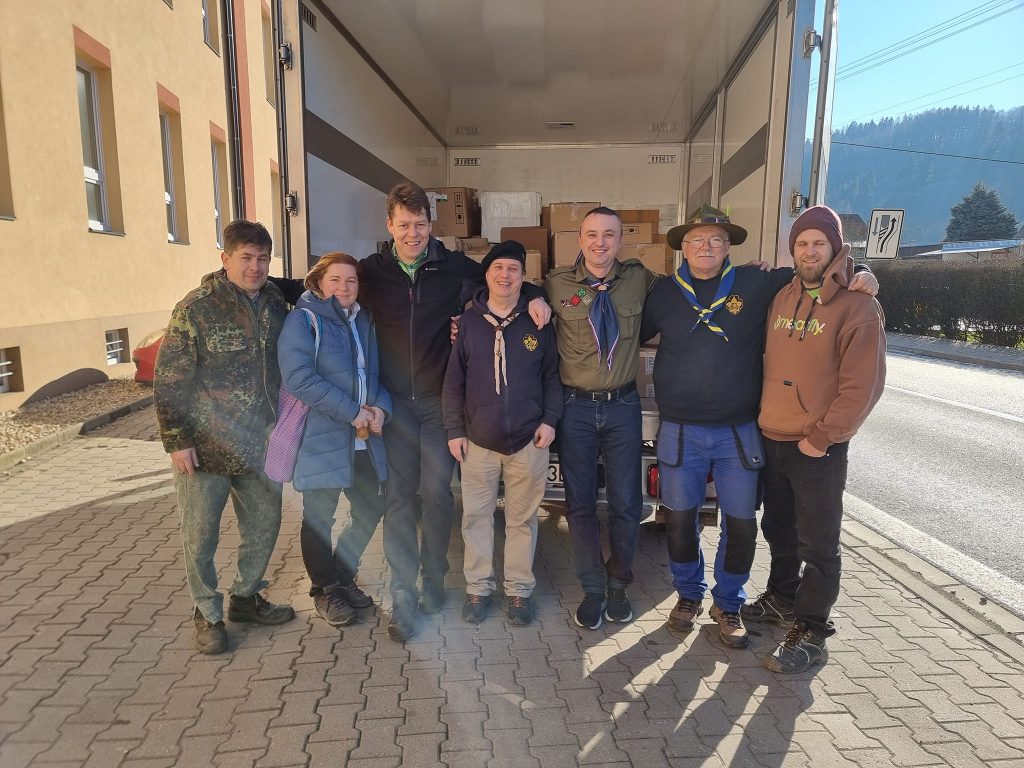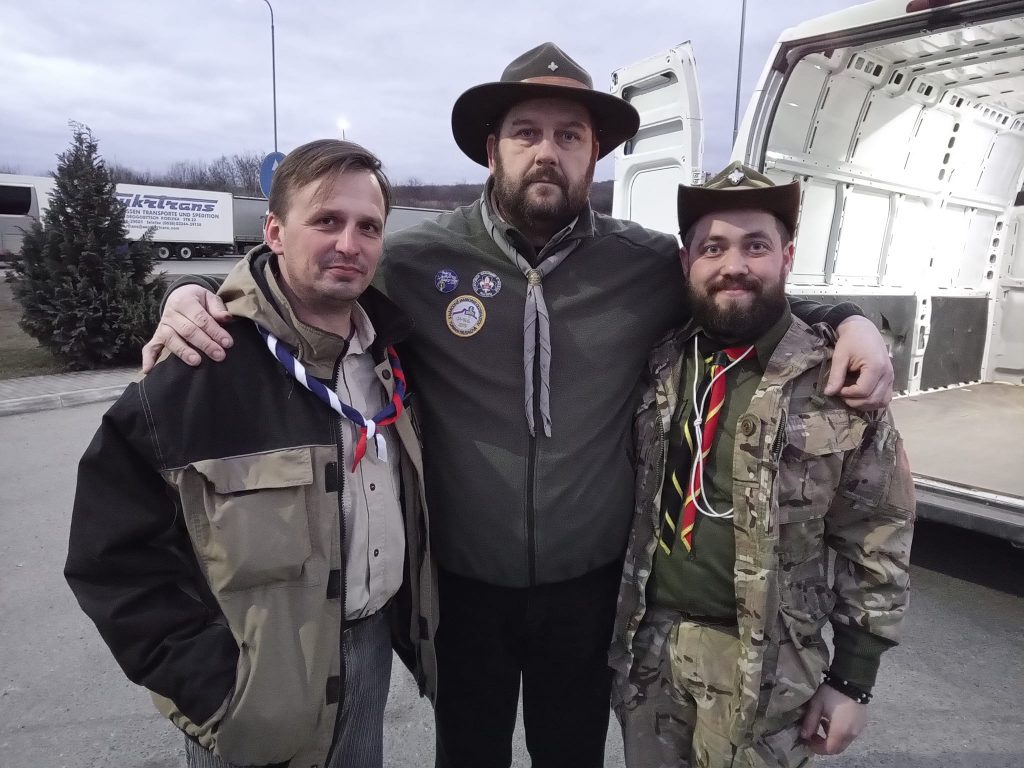 For example, on February 27th, they sent 4 cars to scouts in Uzhhorod, filled with antibiotics, tourniquets, hygiene supplies, food, etc.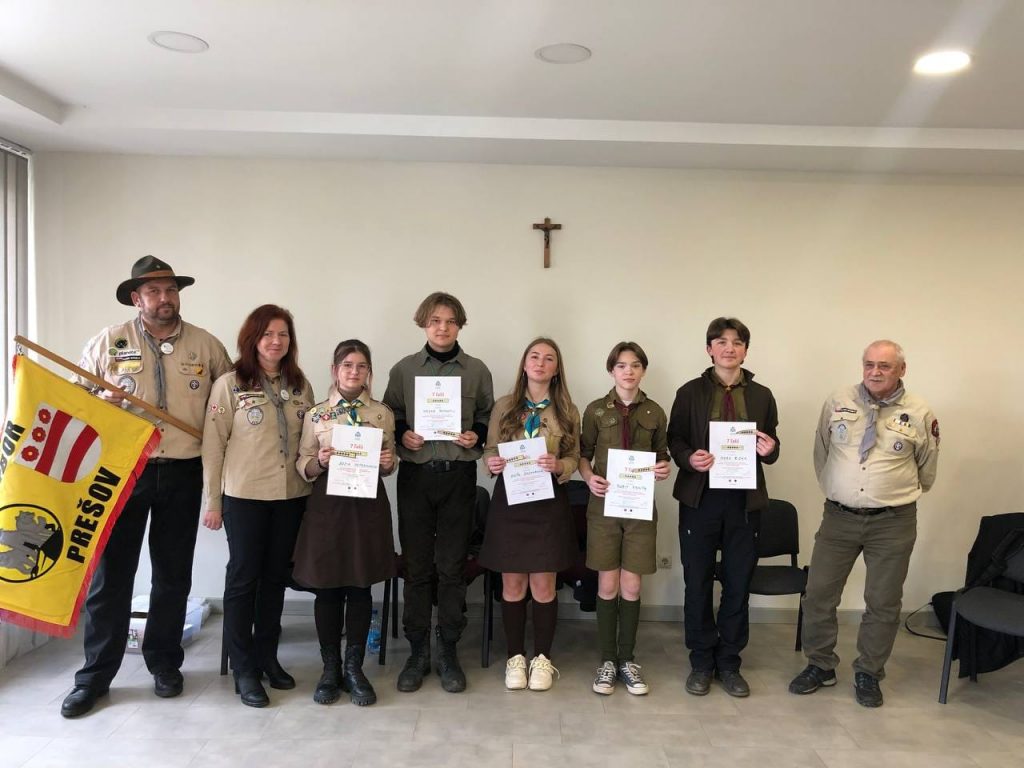 To show their support, Scouts of Slovakia presented their award to Plast scouts, who were active during wartime. The award ceremony took place in April, in Uzhhorod, with guests — scouts from Slovenský skauting and Východoslovenská skautská oblasť.
At the beginning of August, we had another working meeting. Representatives from Plast and the scouting organization of Slovakia agreed to a series of activities for the coming year. They gladly invited Ukrainian scouts to attend their events.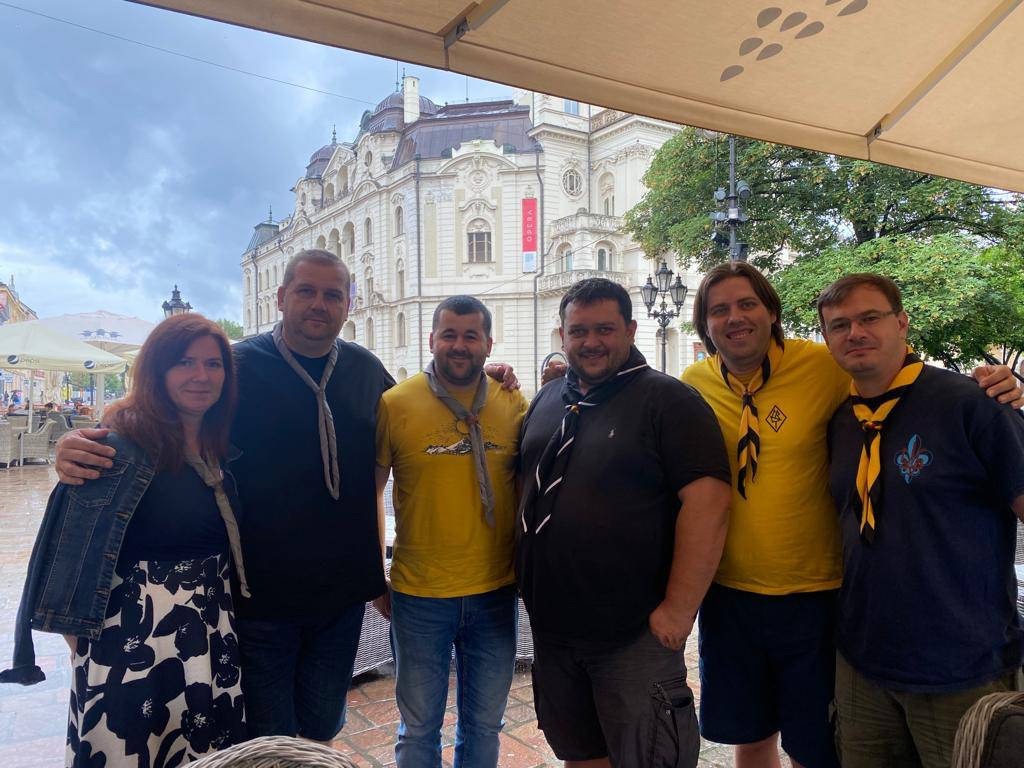 Three camps were held at the bases of Slovak scouts, enabling about 230 Ukrainian children to camp in safe conditions. One of them was the Cub Scout camp "Country of Light".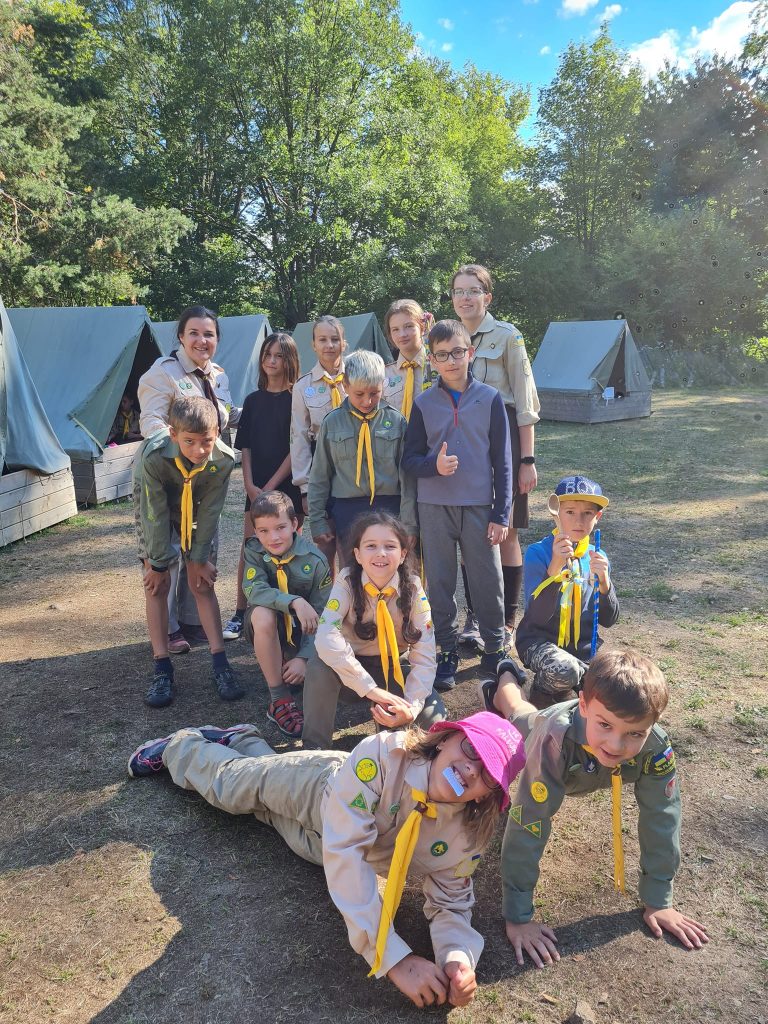 "This was the first real camp in tents for our Cub Scouts. It was an interesting and unforgettable experience for both the kids and their counselors", recall the Plast Scouts.
We thank Slovakian Scouts for the opportunity to attend camps, and also the Australian diaspora community for their help in funding transportation costs for the children.
Scouts of Slovakia also gladly agreed for adult volunteers to participate in an exchange of insights and experience. On November 25–27, an introductory meeting of Ukrainian and Slovak scouts took place in Pryashev.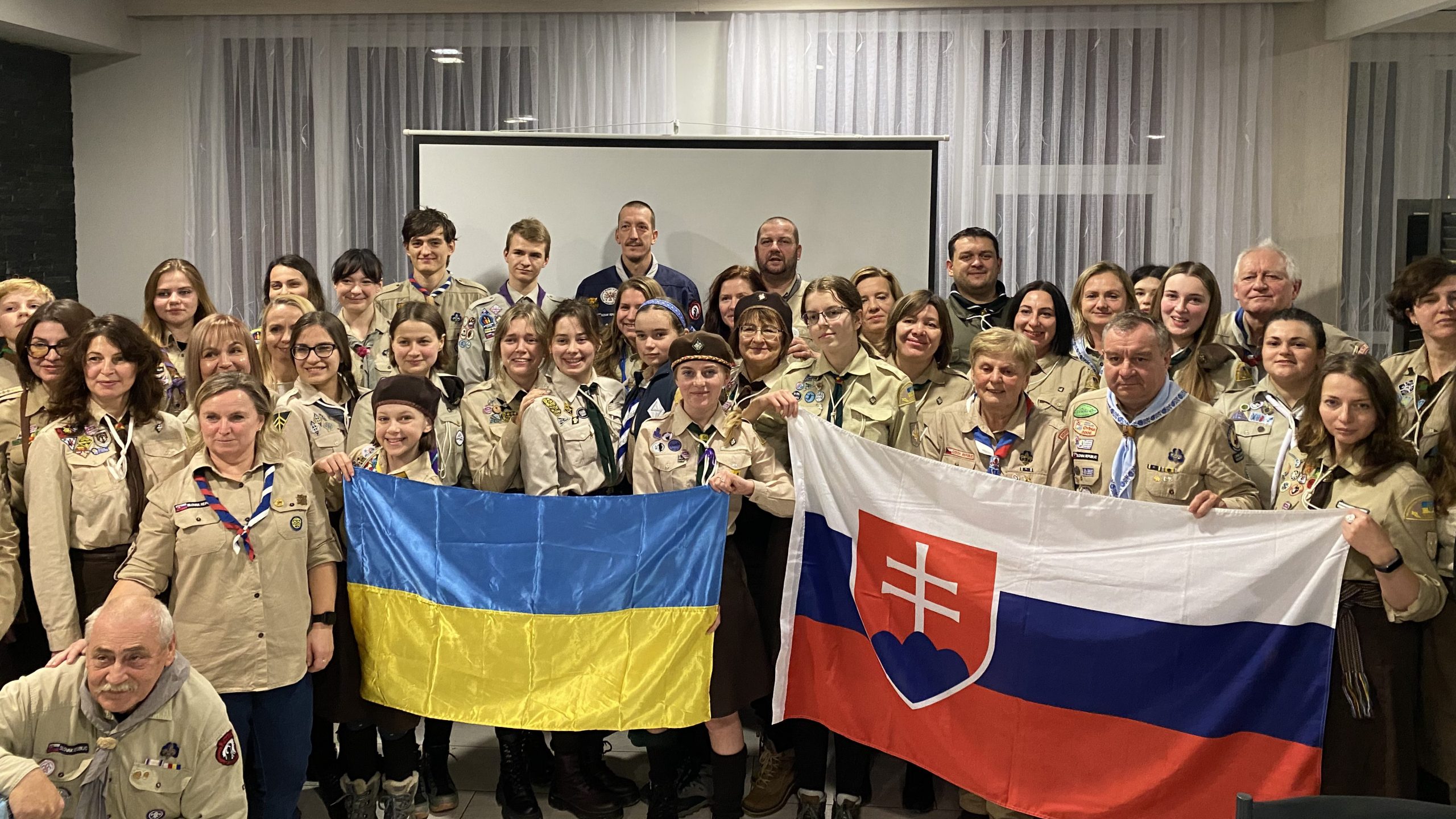 The participants presented the structure of their organizations, their system of working with children and youth, their experience of organizing events and shared stories about camping.
Ulyana Zhovnir, a participantIt was an incredible weekend spent in a circle of close friends, brothers and sisters in scouting. The most vivid memories were of evening discussions, shared jokes and singing.
---
Poland: "We are united, holding hands and looking to the future"
In 2022, the fourth annual event of solidarity occurred between two nations "Flame of Brotherhood". The event is held with the goal of honoring the memory of Ukrainian soldiers who, in 1920, were allies of the Polish Nation in the fight for independence.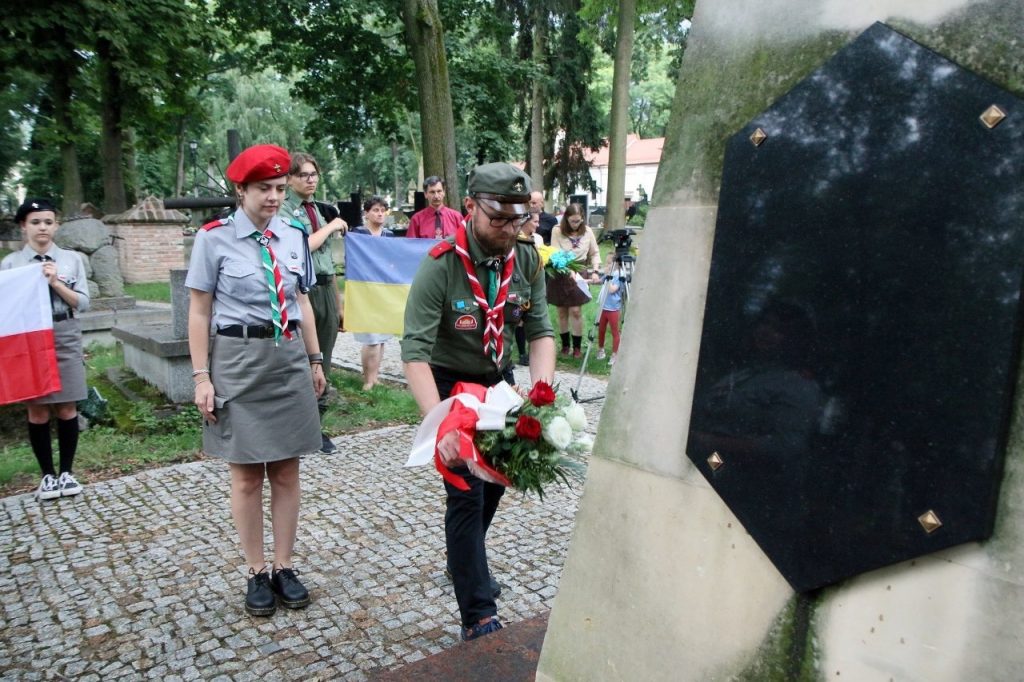 This year's event took place on August 14 in 29 cities of both countries with the participation of Plast scouts and scouts Programowy Ruch Odkrywców і ZHR.
Ukrainians and Poles both visited the resting places of Ukrainian soldiers, where they sang hymns and lit candles to honor the memory of the fallen.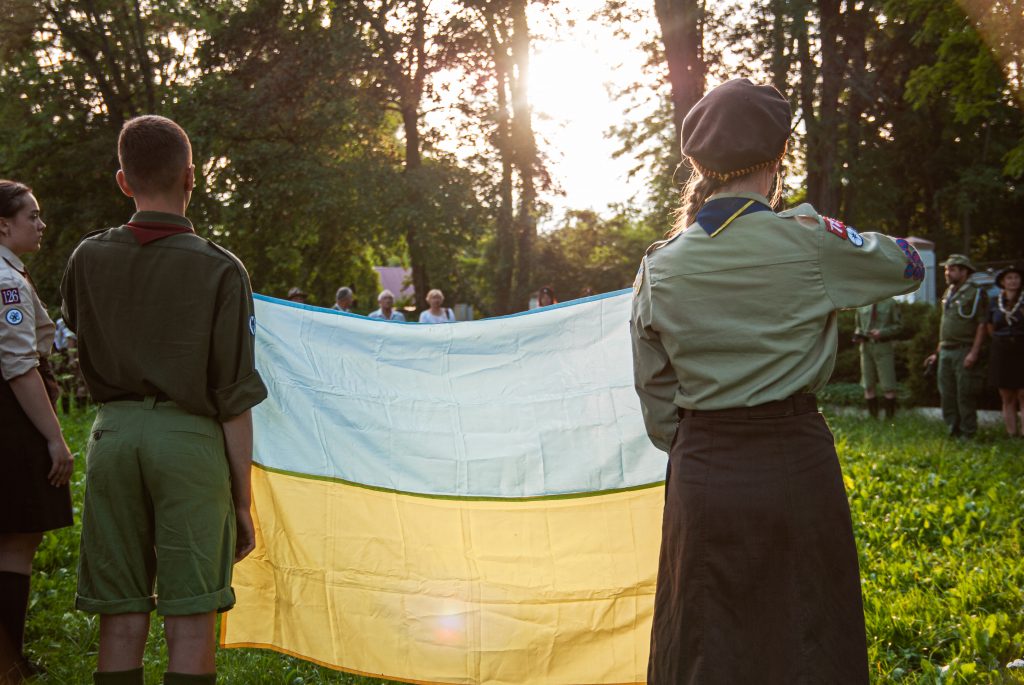 "We are able to overcome the Empire when we are united, holding hands and looking to the future", said Olena Bodnar-Potopnyk, the main Ukrainian organizer of the "Flame of Brotherhood" event.
This year, the event had a special significance, because during the current war for our freedom, the Polish people have helped Ukrainians by taking in refugees and providing them with goods. In particular, ZHP scouts established cooperation with the Lviv Plast Center, helping with the organization of financial transfers, with logistics in the collection of provisions, and with informational support.
Also, Polish scouts provided bases for Plast camps. Overall, more than 750 children attended camps in Poland.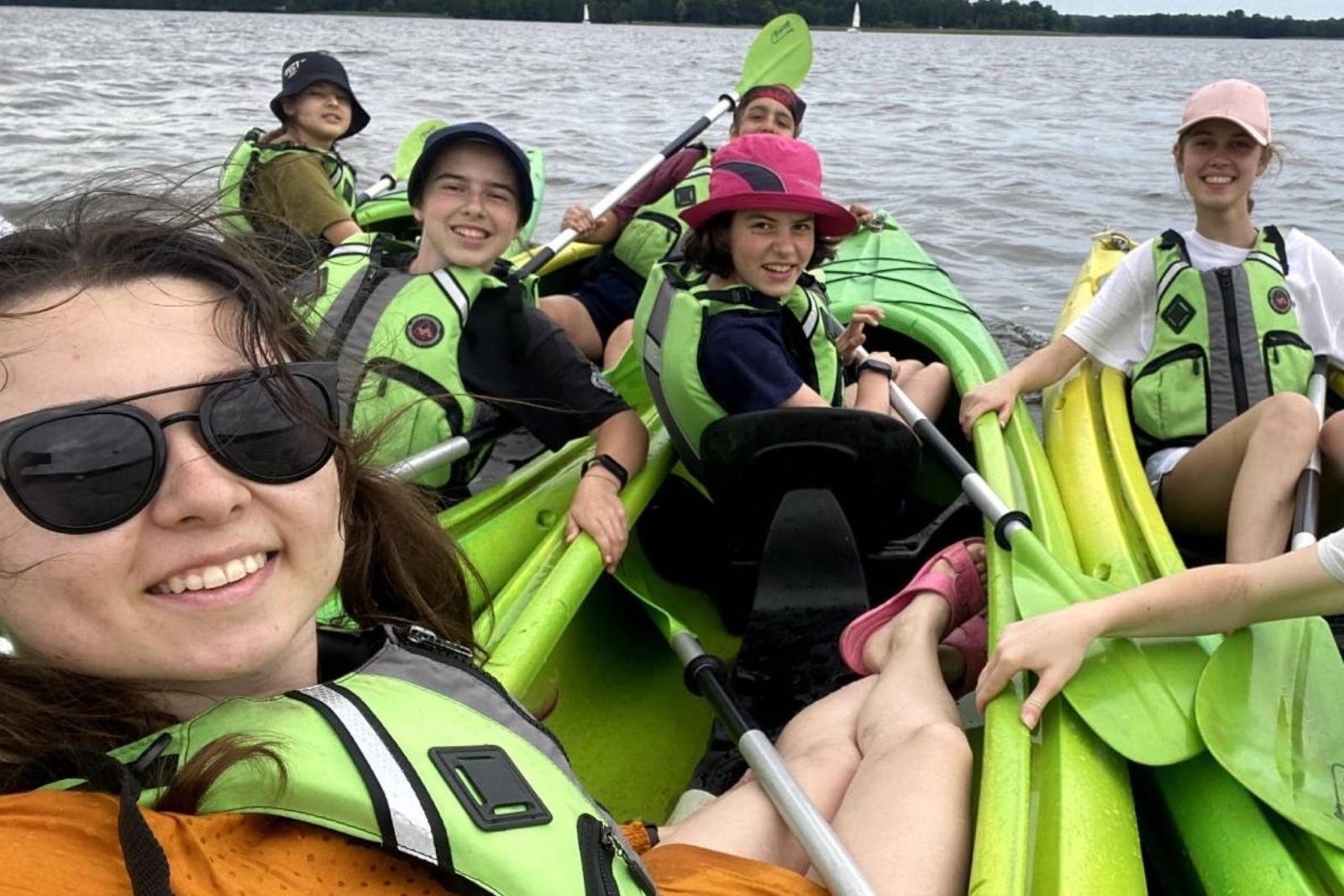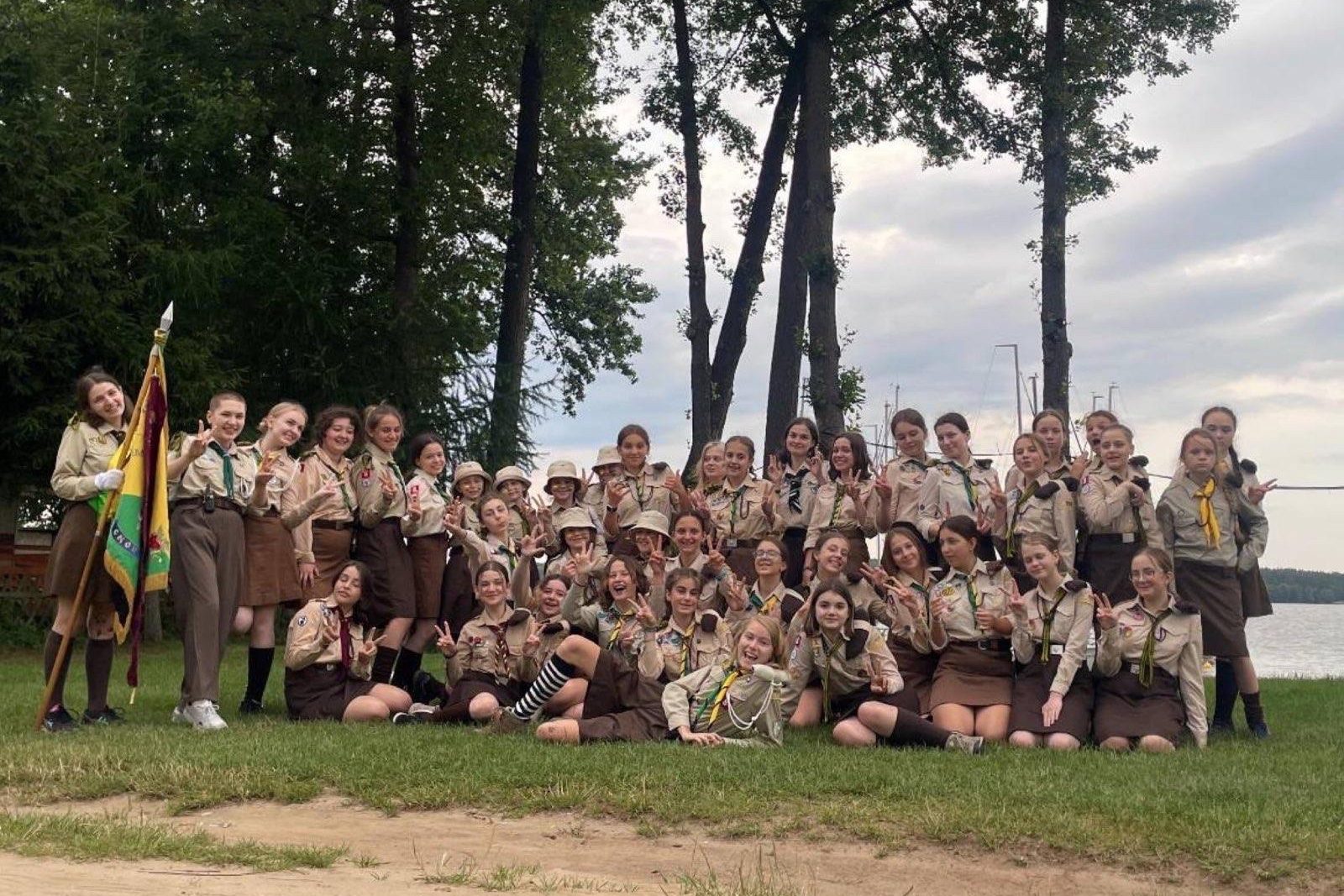 "We had communal campfires, sang the Polish scouting song "Burn", and showed each other our traditional games. During the night, as a sign of friendship, we each tried to capture each other's camp flag, but our night watches were both too attentive to allow this — says Taras Oliynyk, from Ivano-Frankivsk, who was the commandant of the camp held in Poland.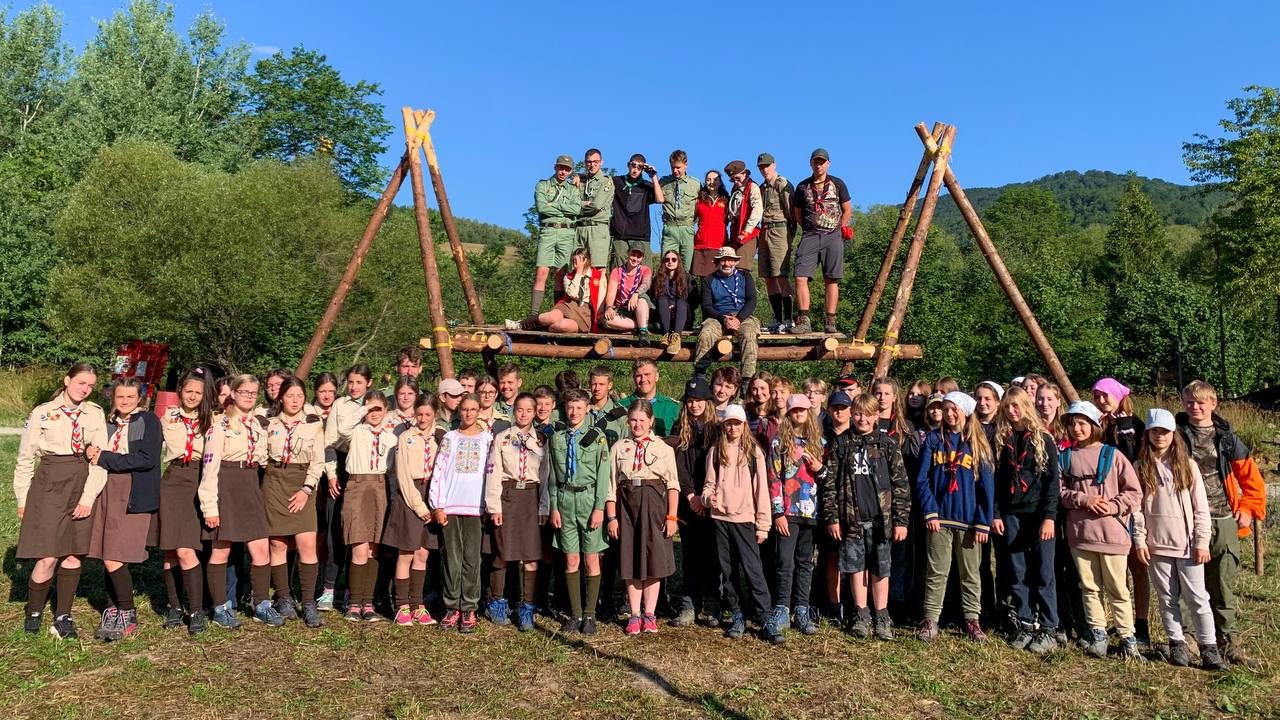 We are very grateful to the Plast Scouts in Poland, for their help in establishing such cooperation between Plast and the scouts of Poland, as it benefits our children.
---
Finland: "We are thankful that they want us to be happy"
More than 40 kids from Ukraine spent time at a camp in Finland. Finnish Scouts "Partio" allowed us to use their base and equipment for camping, and supplied our food.
"The campground was cozy, convenient and equipped with everything necessary for camping. There was a lake where we could spend time boating. The hospitality and supportiveness of the Finns was most impressive", recalls Yulia Chubyk, a leader of one of the troops from Kyiv.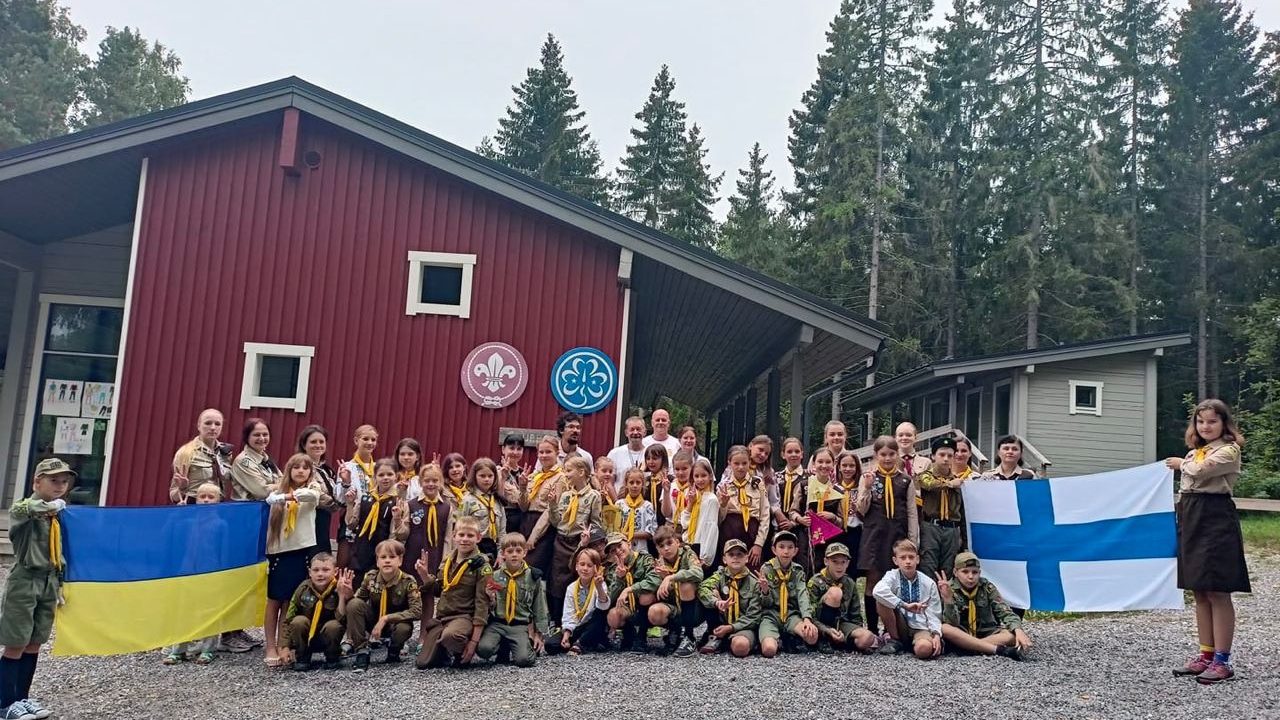 Each day, morning ceremonies were held with two flags, the Ukrainian and the Finnish, to express gratitude for their generosity and assistance to the Ukrainians during this difficult time.
"When we arrived here, the kids were emotionally distant due to the war. They seemed to forbid themselves to experience happiness. Finally, when they went to an amusement park, they allowed themselves to experience joy", said leader Zoreslava Havrish.
A special thanks to the Plast scouts in Finland for their participation in the organization and for facilitating communication with Finnish scouts.
Danylo, 11 y.o.We are grateful that scouts help us and want to make us happy. We will never forget this.
---
Austria: "It's fantastic when about 150 people sing the Ukrainian national anthem…"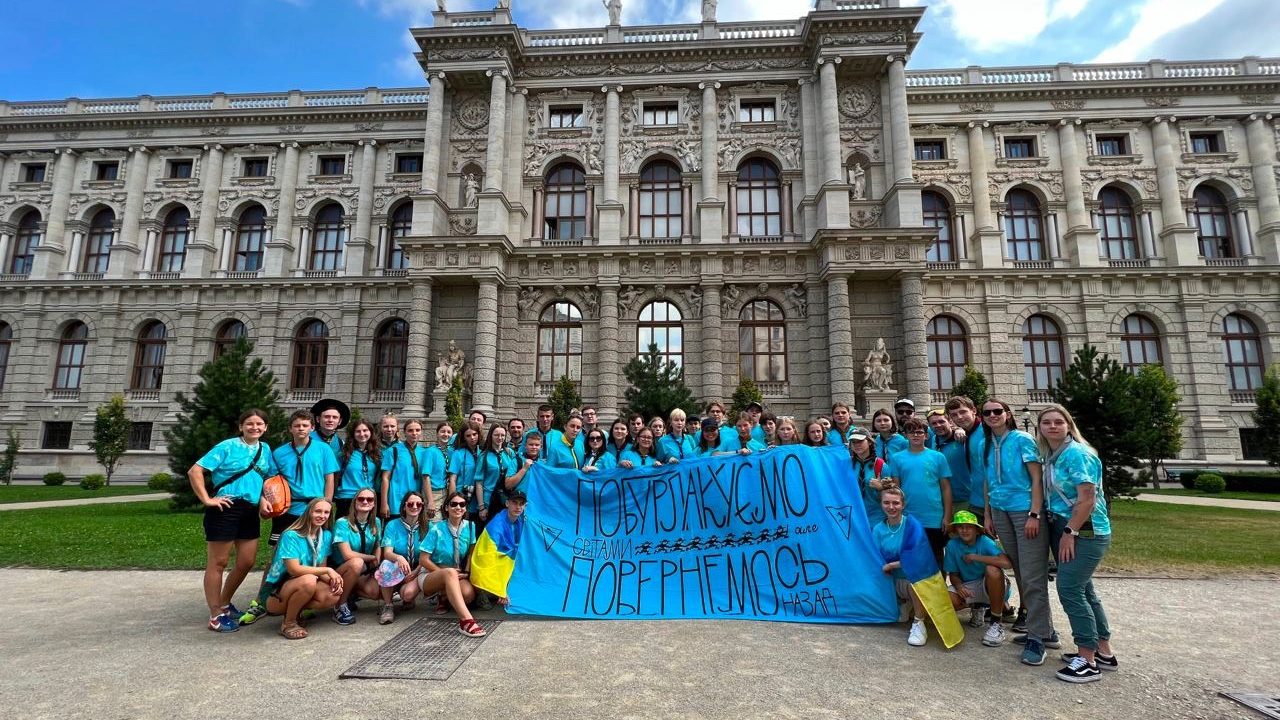 This year, Plast camp "Poburlakuyemo Svitamy" ("Let's wander the world") was held abroad for the first time.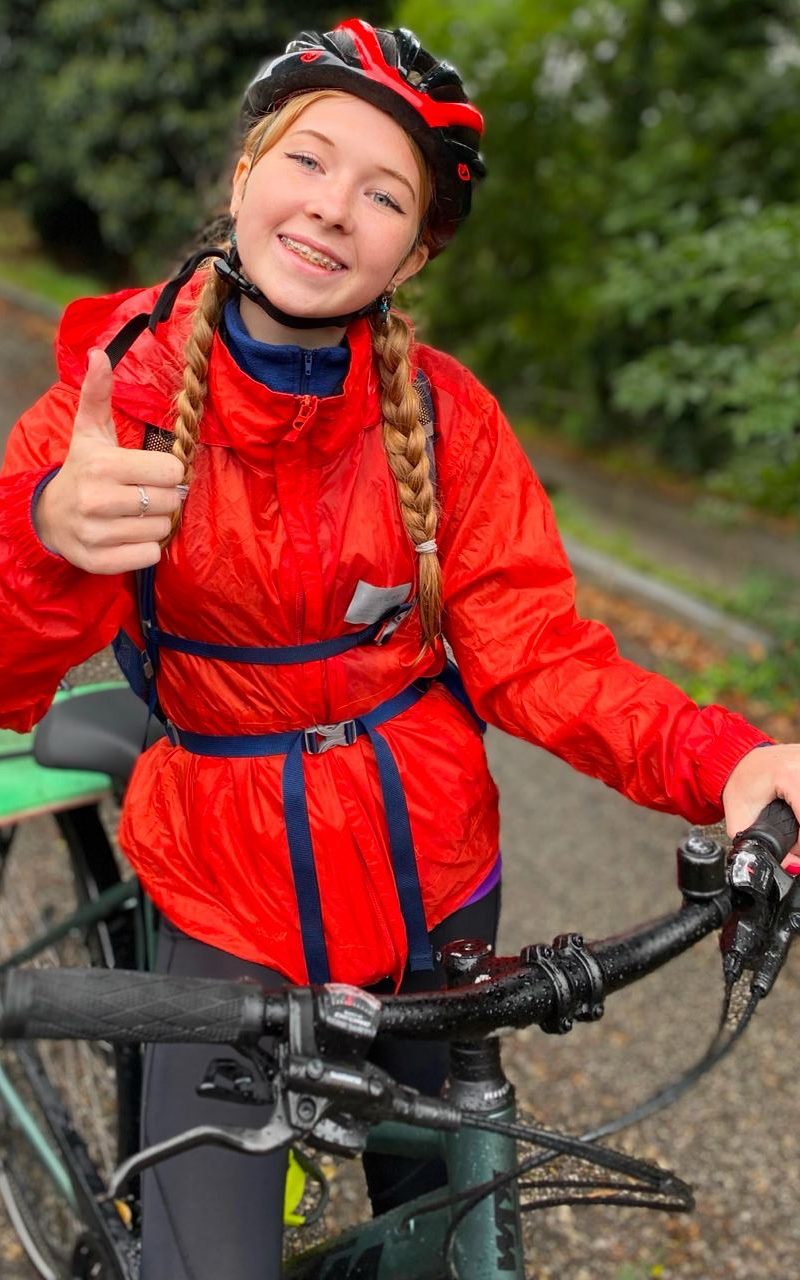 More than 35 children traveled, rode bicycles, swam and rock-climbed in Austria. Some of the Plast scouts came from Ukraine, and the rest came from other countries, where they were forced to flee due to the full-scale invasion.
Part of the camp was held at the base of the Austrian scouts. Plast had a joint program with them: they had activities together, sang songs, and exchanged gifts.
Anastasia Slyusarenko, the commandantOur camp was visited by the oldest Gars-am-Kamp scout, local troops and some refugees from Ukraine. It was fantastic when about 150 people sang the Ukrainian national anthem… Austrian friends, we are impressed with your hospitality!
Thank you to Austrian scouts and Plast members from Austria for a happy summer for Ukrainian children!
---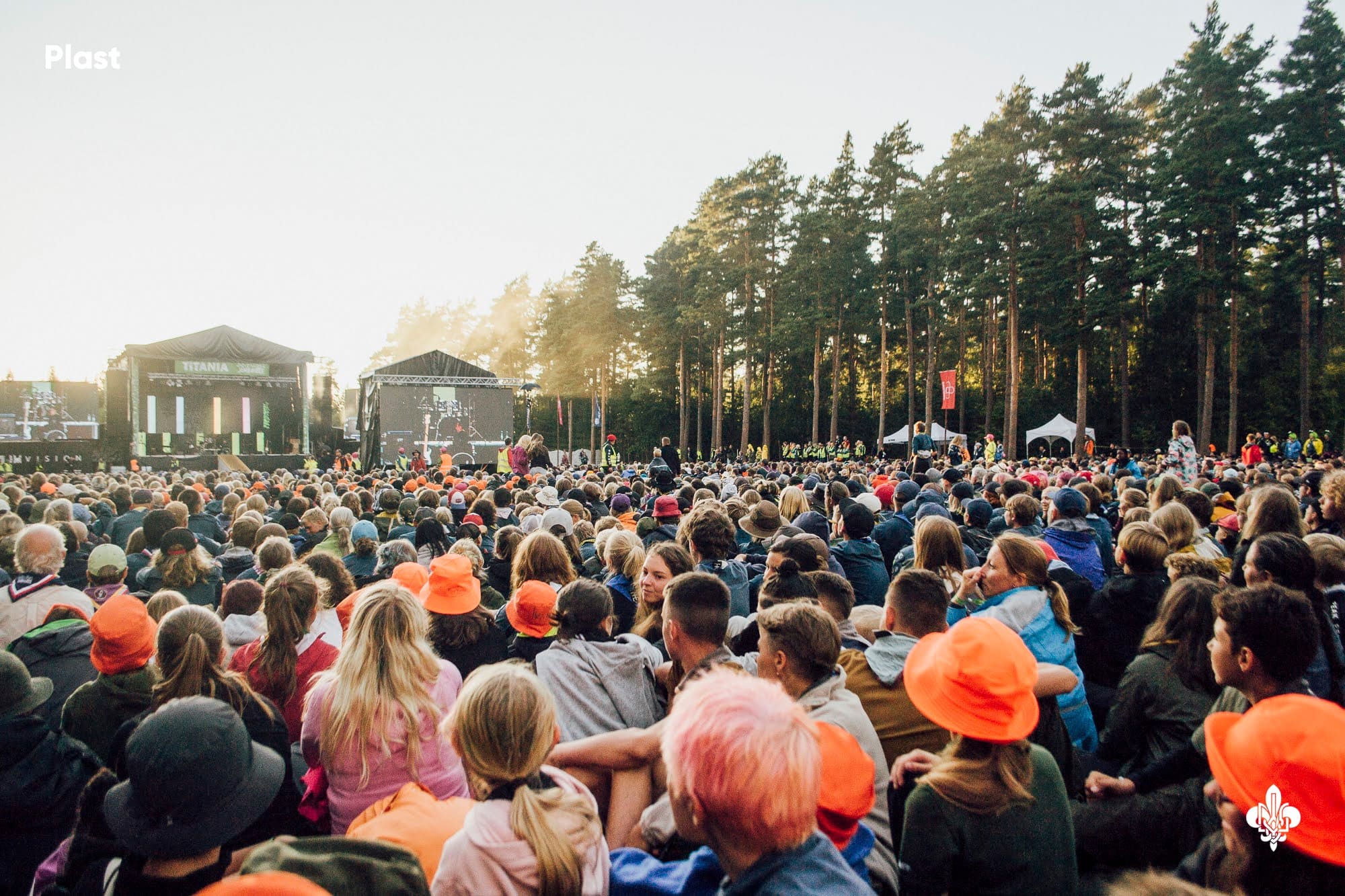 Sweden and the Czech Republic: Jamboree 2022
This year, Plast delegations had the opportunity to attend the Jamboree in two countries and represent our organization and Ukraine at an international event.
The Scout organization Scouterna, which organized the Jamboree 2022, invited Plast scouts to participate. In all, our delegation consisted of 50 people, 30 from Ukraine and 20 joined from the Swedish diaspora scouts.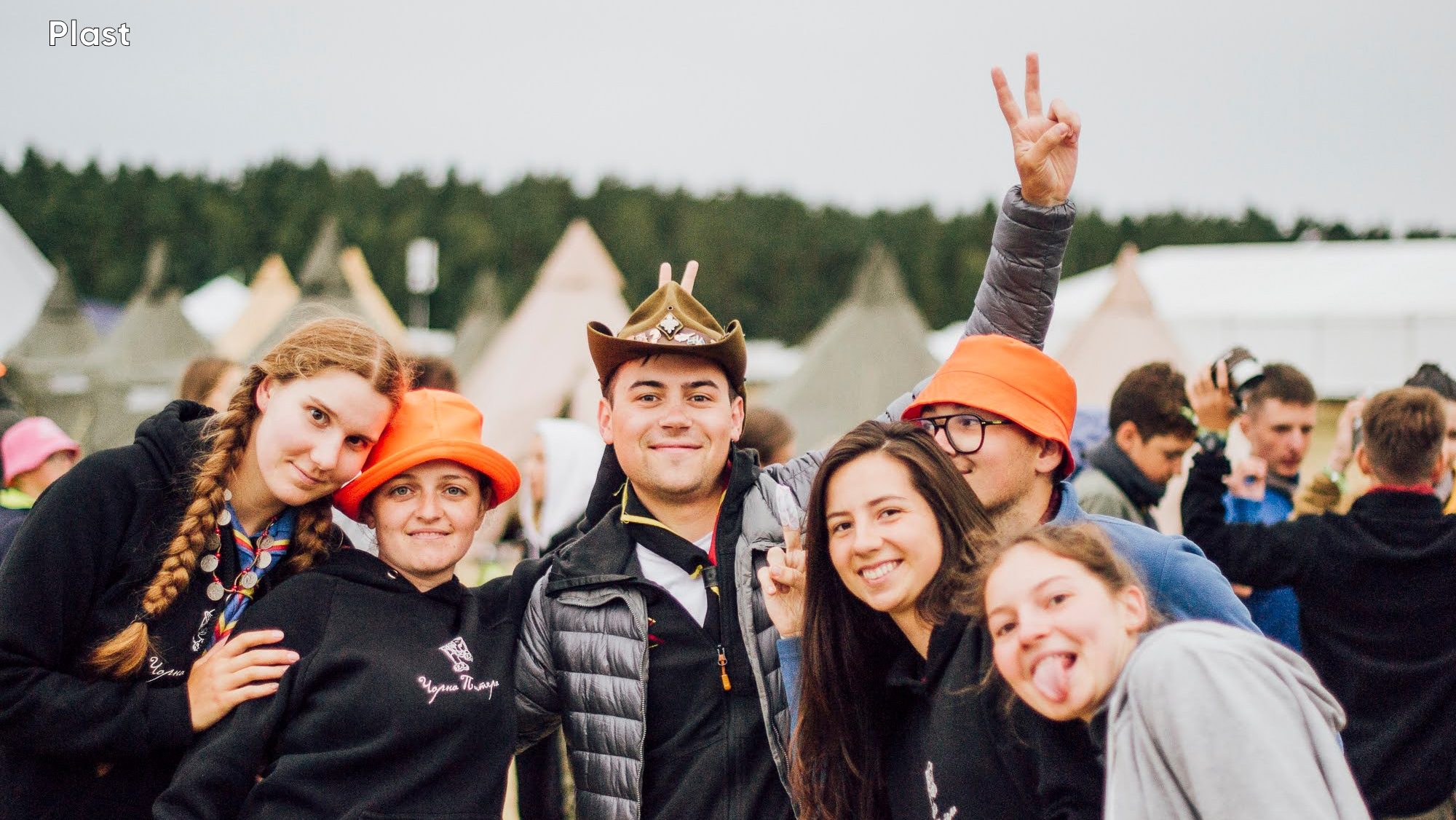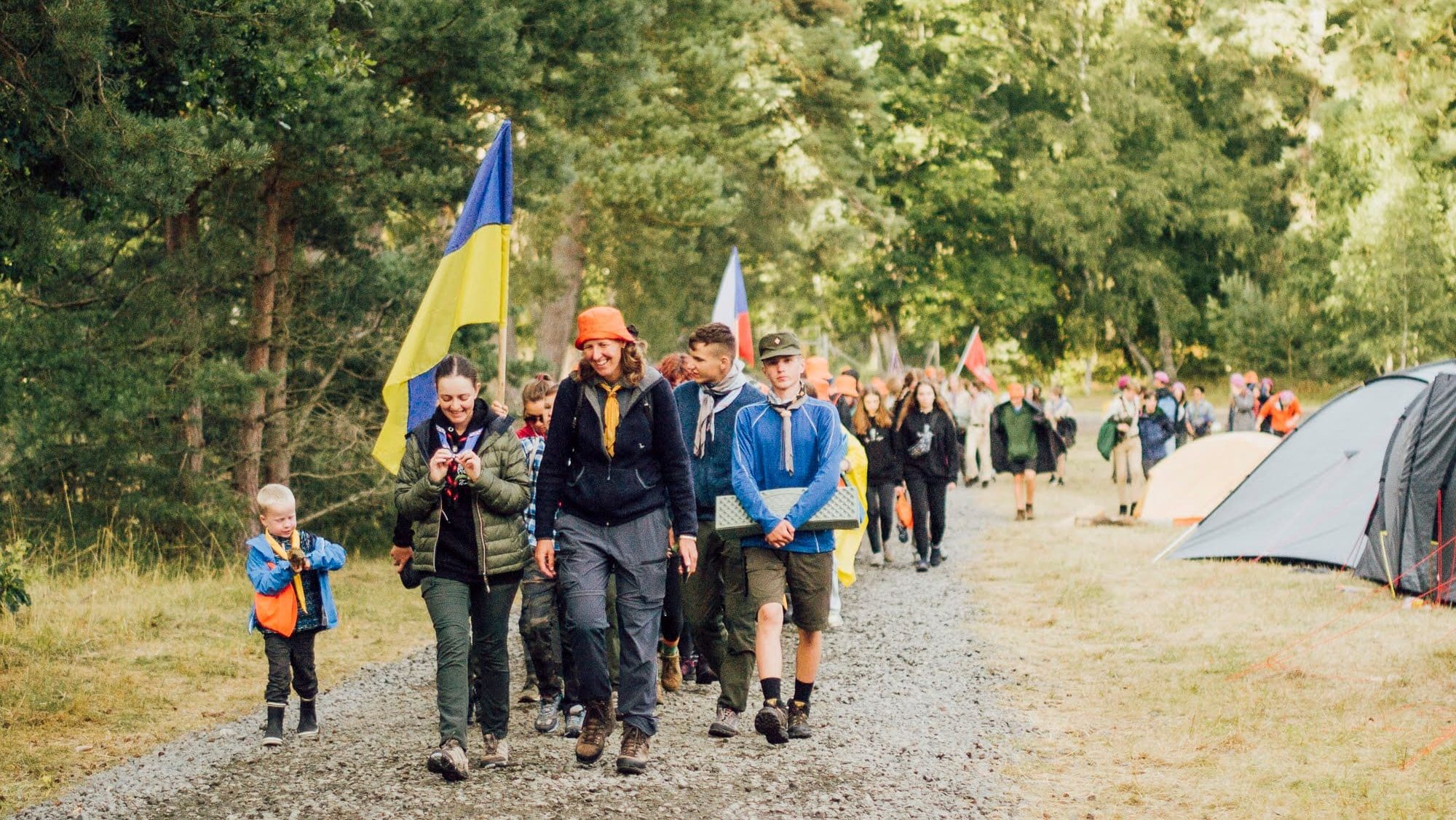 "Many thanks to Scouterna! With your support, the dream of Ukrainian scouts has become a reality. There was an extremely warm welcome. They got to know us, hugged us, and expressed that they were glad to see us. We felt a lot of love and support. We were also glad to see the Association of Guides of Ukraine there — it was cool to meet at the Jamboree!" — says Khrystyna Kachmarik, head of the Plast delegation.
At the Jamboree, Plast members had a common camping site with scouts from the Czech Republic-Skautské středisko Havran Klecany as well as Sweden — Bagarmossens scoutkår. Thus, each morning, at ceremonial events, the three flags from these countries were all raised together. Scouts taught each other traditional songs and shared gifts.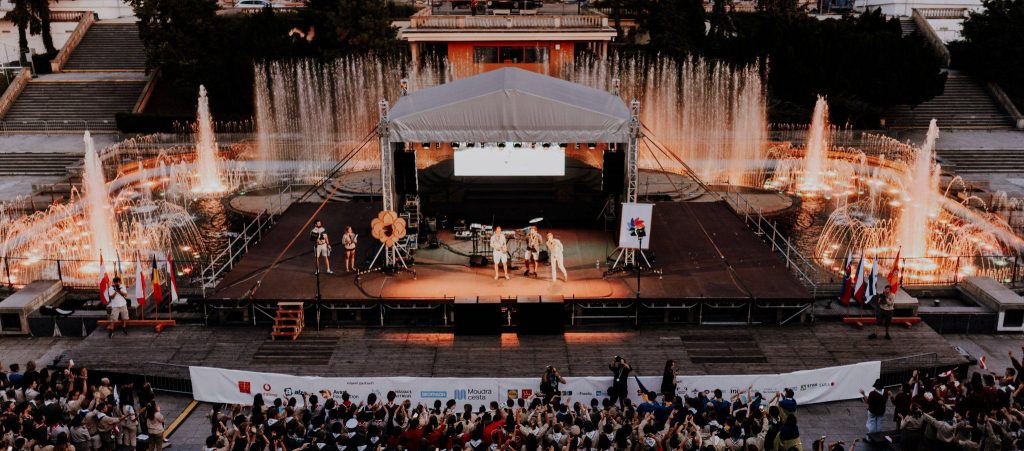 Czech scouts organized the Central European Jamboree this year. Plast scouts were not only invited to participate, but also assisted with finding sponsors and with the provision of necessary equipment.
Anna Andriiv, head of the delegationDuring the camp, we heard many words of support for Ukrainians. We want to thank everyone who welcomed us, and contributed to such an outpouring of emotions. We hope to see you soon!
---
Germany: "Düren and Stryi are twin cities"
Back in the spring, German scouts from the city of Düren sent pallets of humanitarian aid to Ukrainians who were forced to leave their homes due to the Russian attack.
"Düren and Stryi are twin cities. Scouts from Düren sent us aid for refugees, which was extremely necessary at the beginning of the full-scale invasion, because people often fled during the war without any belongings, without food — without anything," says Anna Andriiv, a Stryian Plast scout.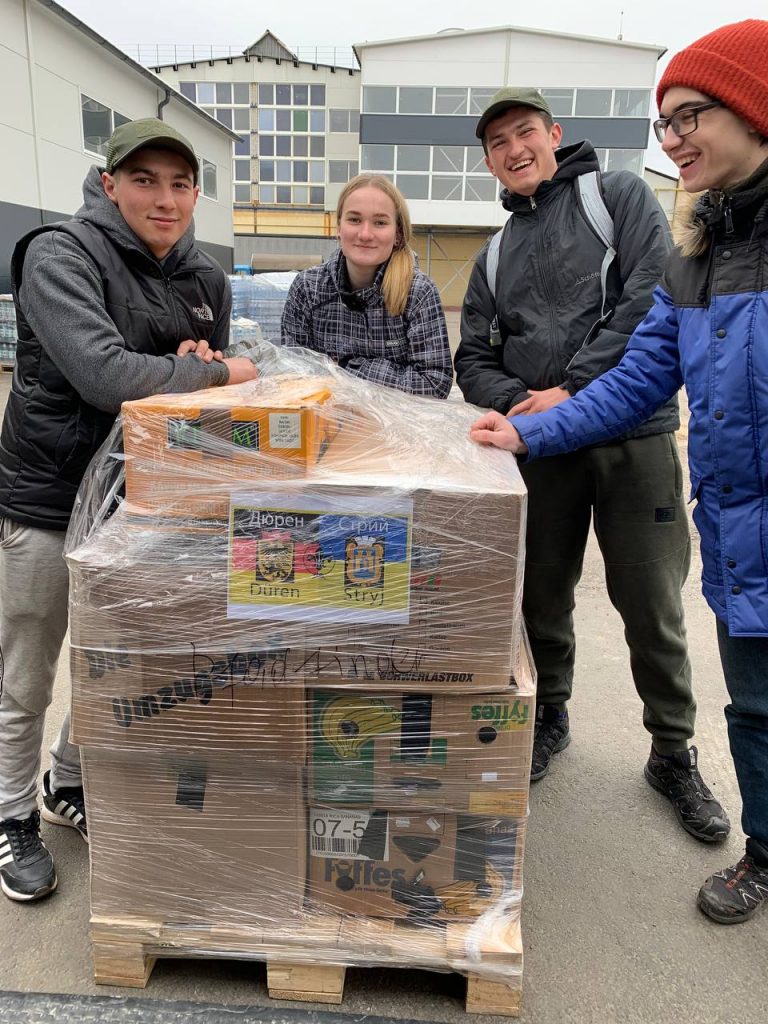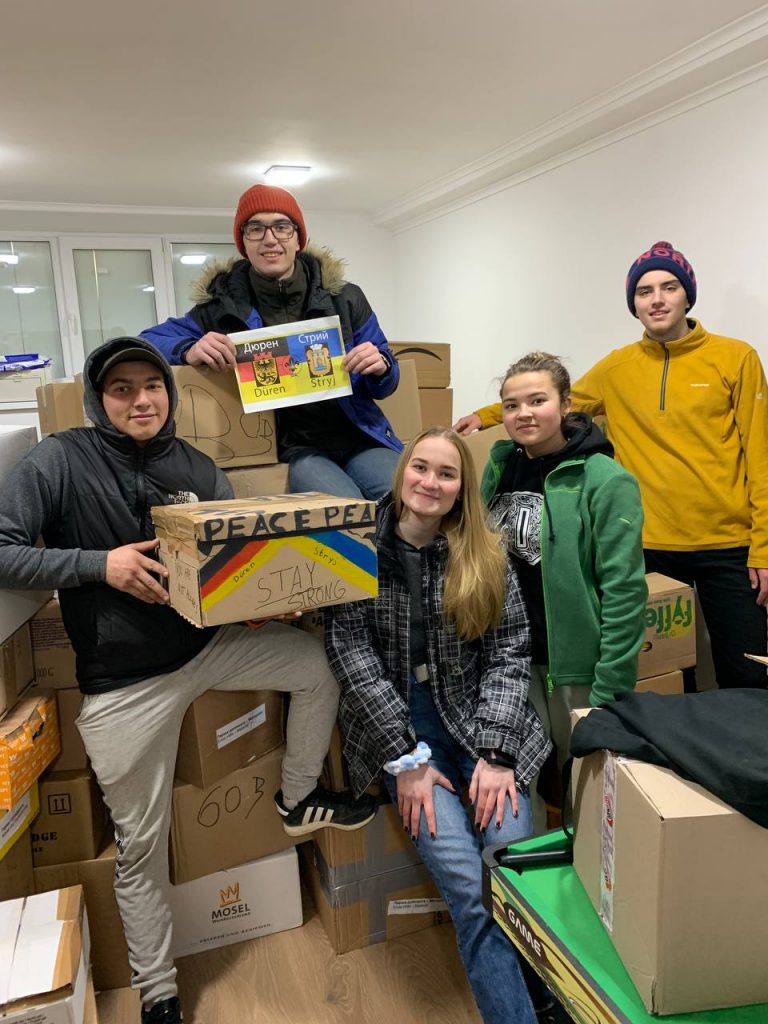 Aside from this, humanitarian aid for Ukrainians was also provided by scouts from Slovakia, the Czech Republic, Austria and Hungary. They handed over packages with necessities to Uzhhorod and Lviv Plast members, which the volunteers distributed further.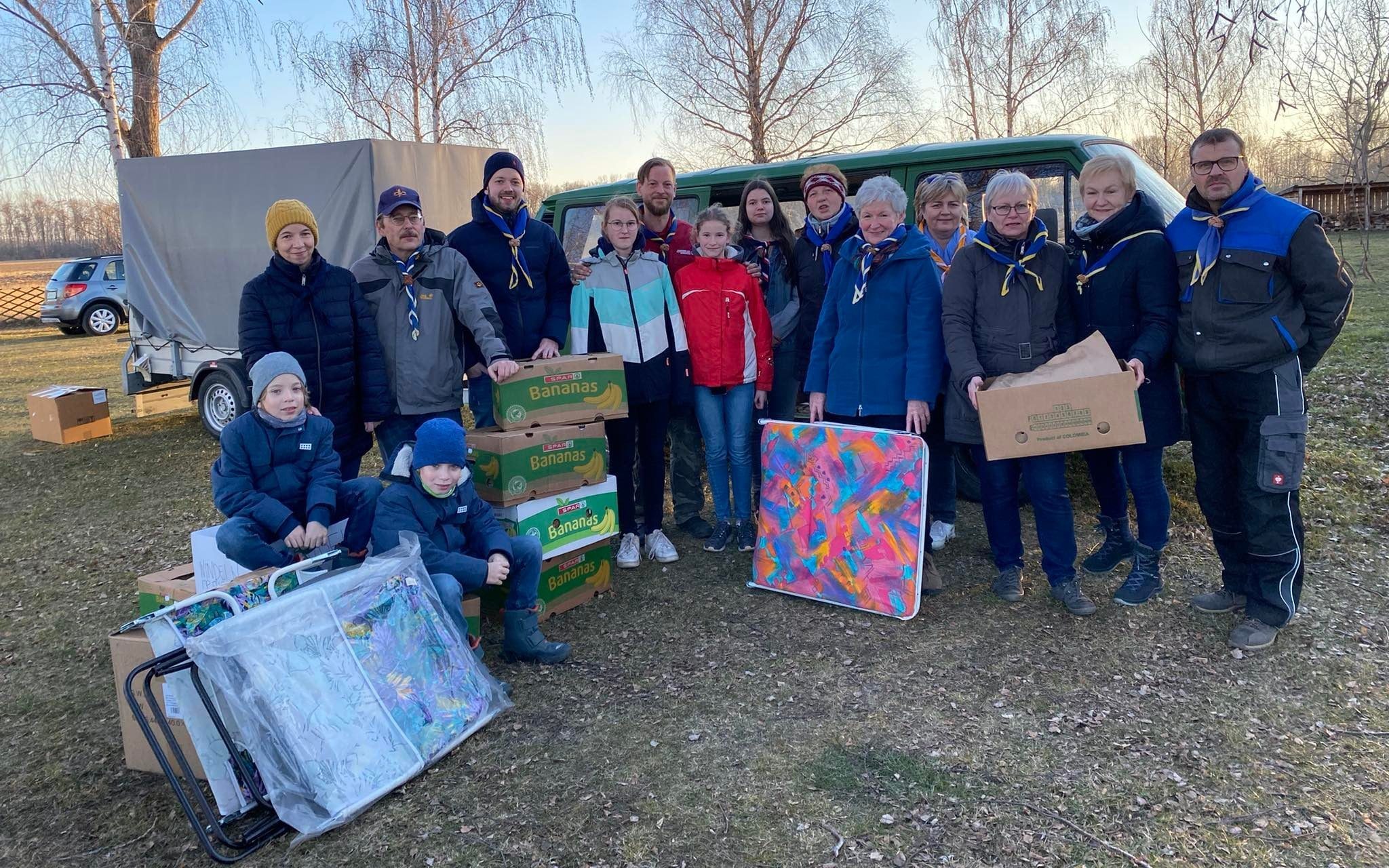 ---
Lithuania: "Our children gave the flag of Ukraine as a greeting and a sign of appreciation"
This summer, Lithuanian scouts gladly extended a helping hand to Ukrainian scouts by inviting them to their events. 16 children from Ukraine joined the annual scout camp of the Žemaitijos skautų organization "Iskra" ("Spark"), and another 20 children from Mukachevo joined the camp of Šiaulių skautų tuntas and Lietuvos skautija.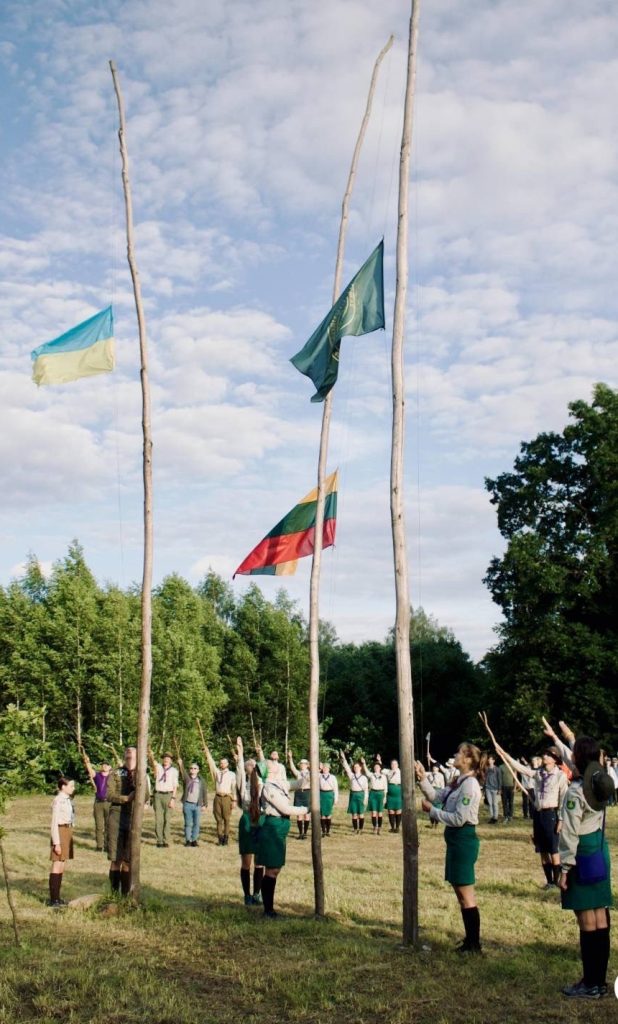 At Iskra, the group of Ukrainians was accompanied by a translator to help overcome the language barrier. Together with their new scout friends, the children had activities, quests, trips, etc.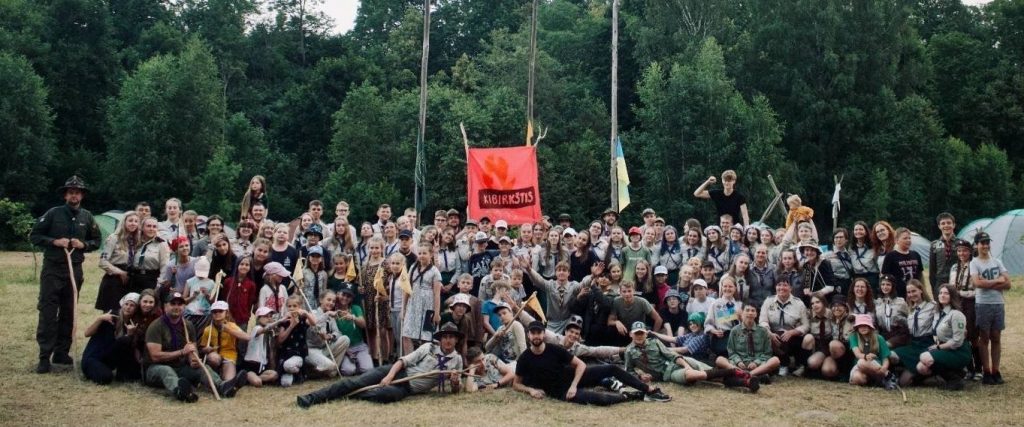 Yevgenia Vasilieva, who accompanied the Plast delegationThe camp was very comfortable. Our children learned Lithuanian songs, exchanged rings for scarves, and also presented the flag of Ukraine with our thanks and warm wishes.
A second camp, "At the foot of the wooden throne", was organized based on the themes of "Game of Thrones", which helped children immerse themselves in a legend, have fun and take a break from the realities of war.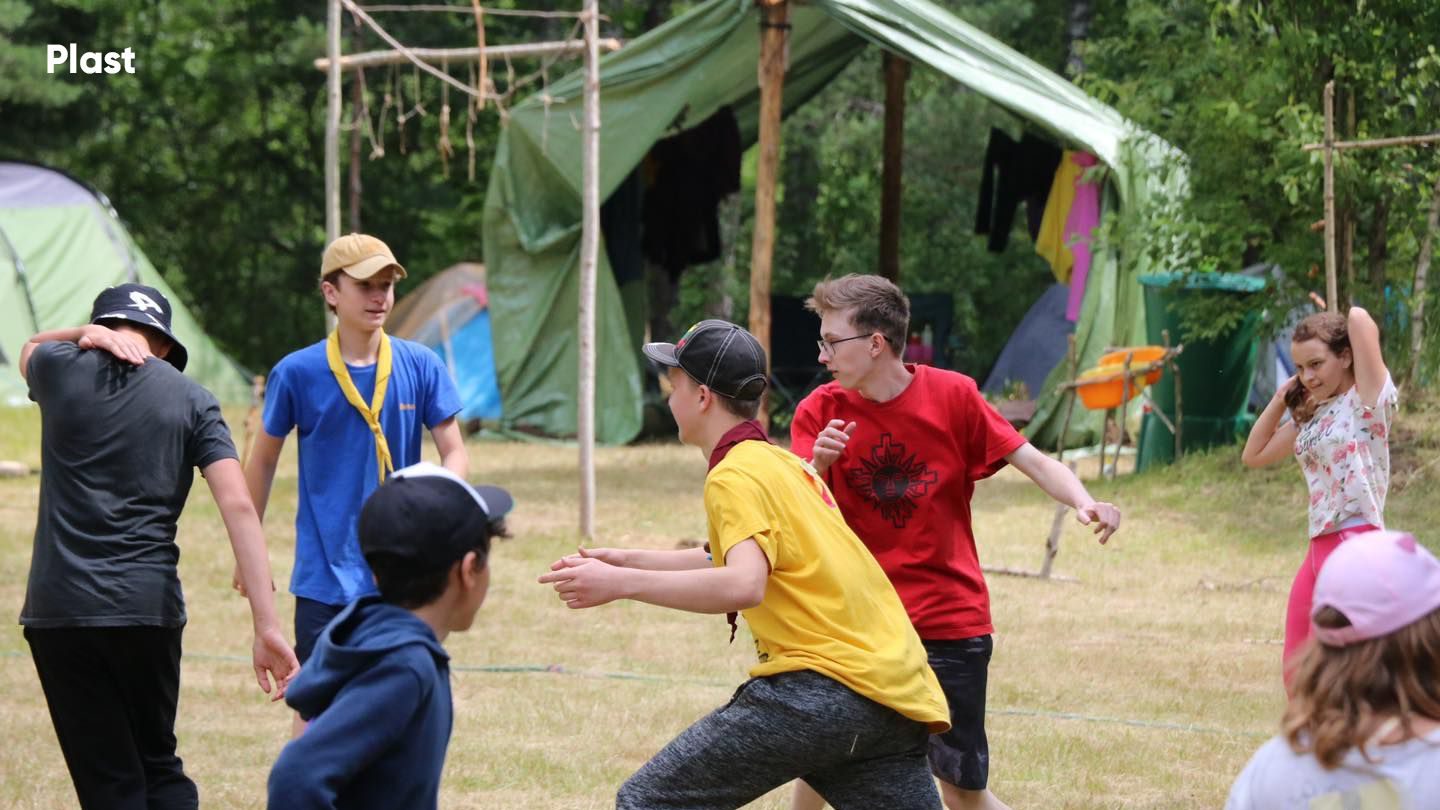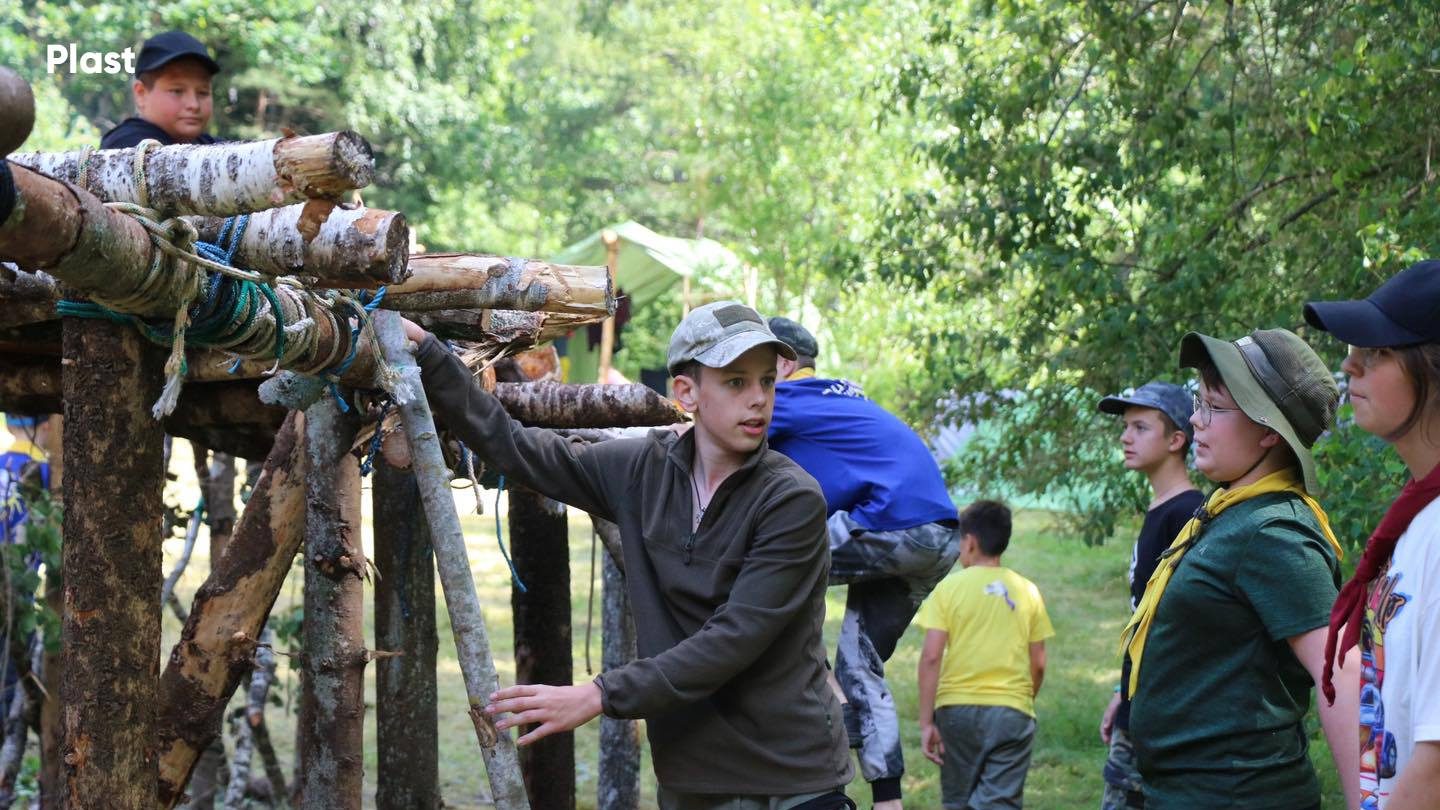 Ukrainian and Lithuanian scouts shared traditions, knowledge and became close friends, experiencing adventures together.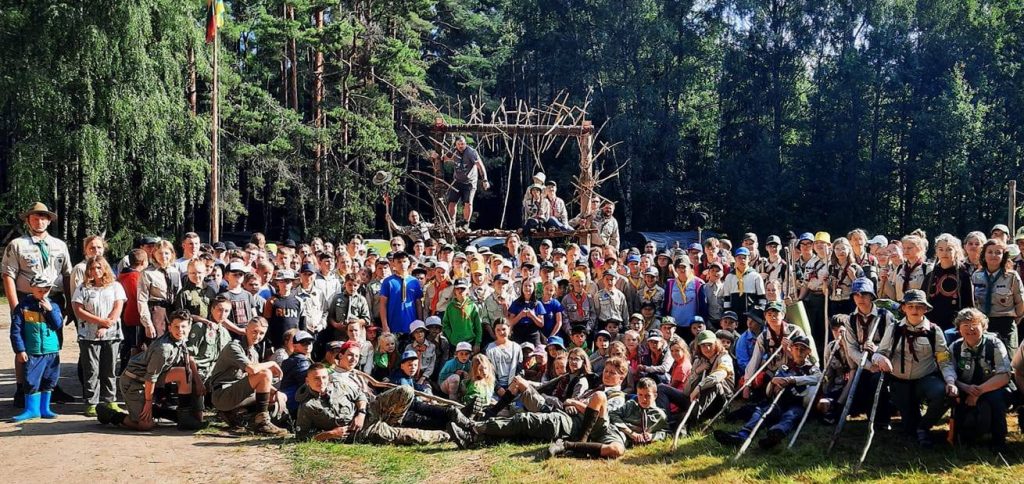 ---
Italy: "When we talked about the war in Ukraine, our scout friends were sympathetic and cried"
Three more camps for cub scouts, for more than 130 children, were held at the bases of Italian scouts. Without their help, it would have been impossible to hold these camps because of the war in Ukraine.
The Scouts of Italy also helped with camping equipment, food, and gave the Plast members local advice, for example, where it was better to go or by what means of transport to get there.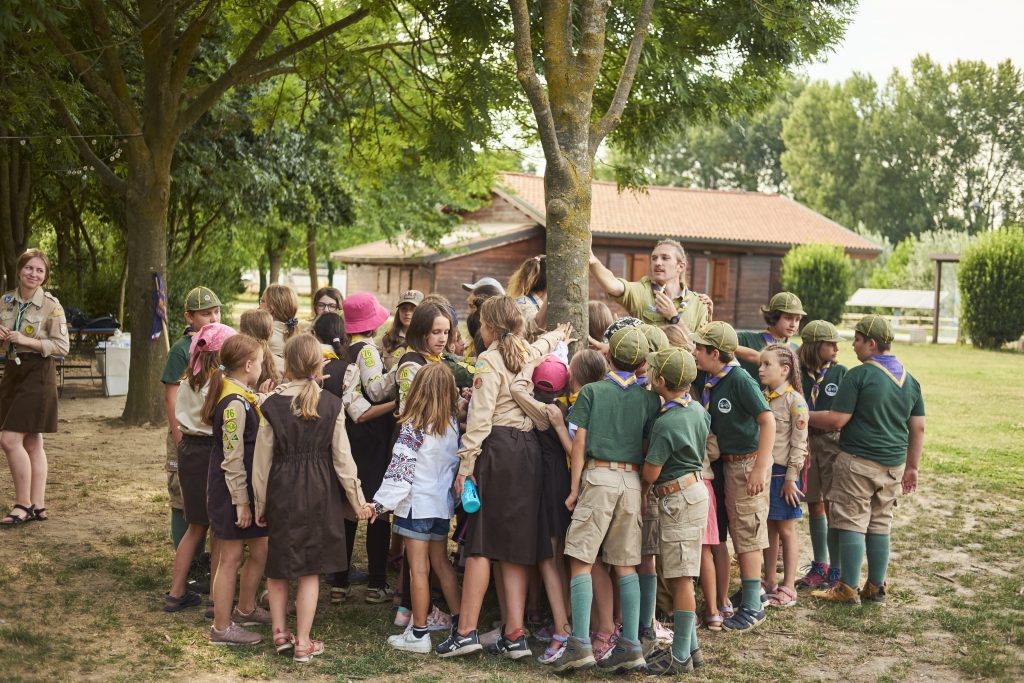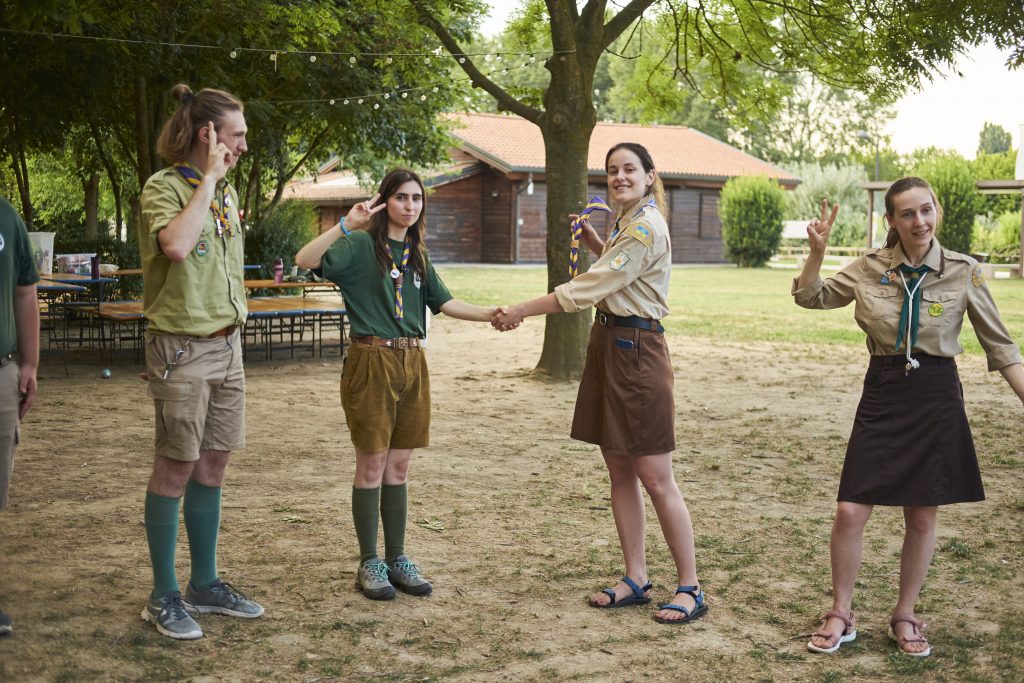 Oksana Rumak, the commandant of the "Travelling Boots" campWe felt a lot of emotional support from them. They helped in everything, brought fruits and vegetables. When we talked about the war in Ukraine, about the bombing, about the dead and wounded, our scout friends empathized and cried with us.
And at the "Thoughts inside out" camp, Italian scouts treated the children to local pasta, which they prepared with their own hands.
"Their attitude was extremely touching — from the first message before the camp to the last hug before returning to Ukraine. We still communicate with each other in chats on social networks," says Solomiya Bartoschuk, commandant of the camp.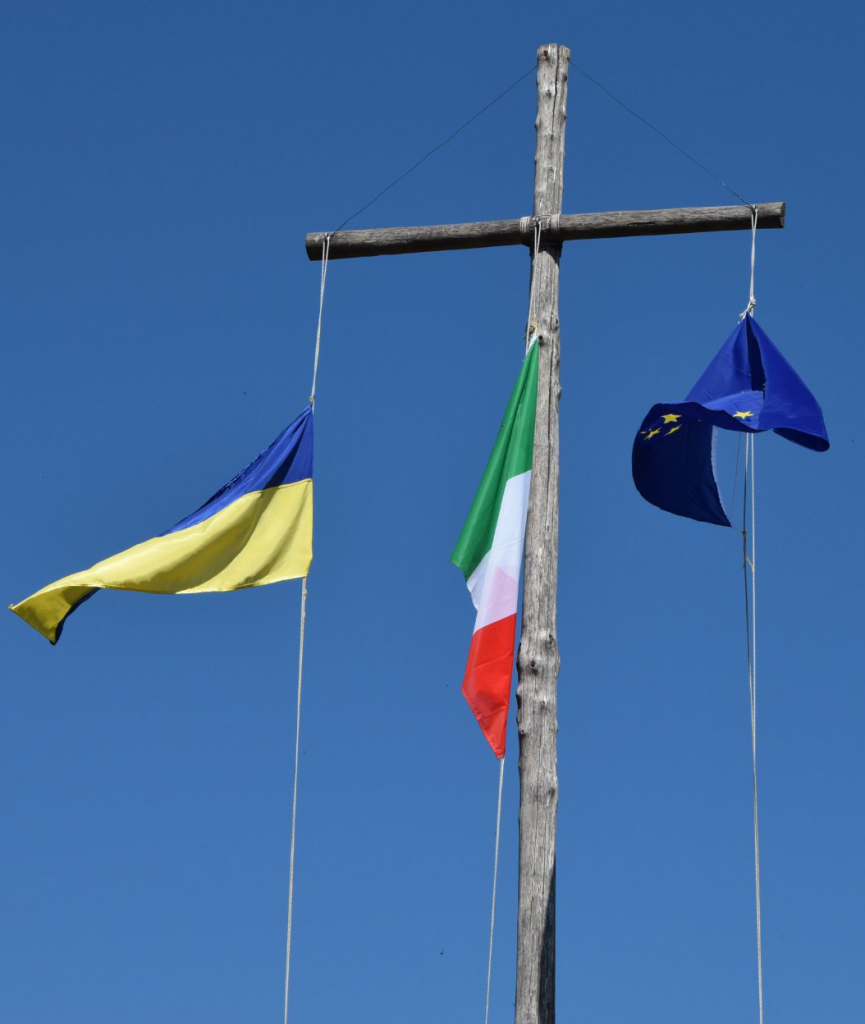 Many thanks, also, to the Plast members in Italy, who helped communicate with the scouts and make these camps a reality!
A special thank you goes to Plast members from America, who covered the costs of the children's travel to camps in Finland, Austria, Lithuania, Italy and to the Jamboree in the Czech Republic and Sweden.
With our joint efforts, we were able to provide a happy summer to many Ukrainian children. Now, more than ever, they need support, to help families who were left without homes and property. We thank all scouts for their support and hope for their continued cooperation. In unity, we will overcome!
Related news