Our Plast member from Lviv, Lida Chyr, was invited by Igor Mryczko (head of Plast Poland) to take part in the delegation from Plast to celebrate World Thinking Day (Dzień Myśli Braterskiej).
Here are some of Lida's memories: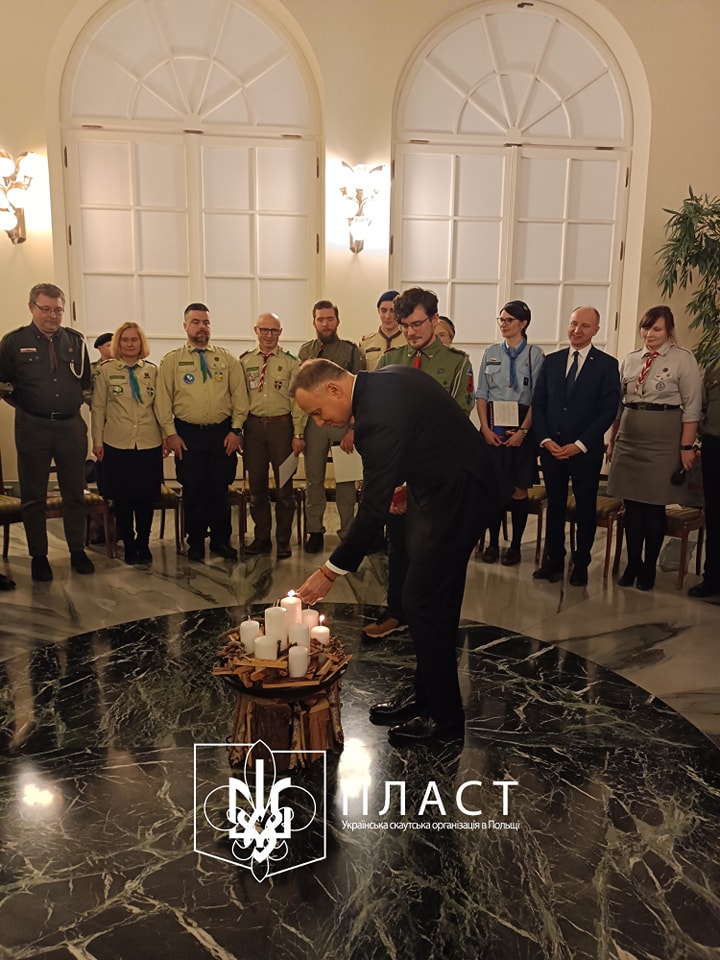 "It's an occasion to think about the meaning of Guiding and the brother/sisterhood of all scouts worldwide. It is celebrated on the 22 of February (the birthday of Lord Robert Baden-Powell).
All the Polish harcers and scouts are under the honorary patronage of the president of Poland. Representatives from their organizations are invited every year to celebrate World Thinking Day at the Presidential Palace in Warsaw.
This year, it was a great honor for Plast members to attend the celebration too. There were two representatives from Plast Poland (Igor Mrychko (head of Plast Poland), Hanna Melnyk (secretary of Plast Poland)) and me as a representative of Plast Ukraine.
We greeted each other with a harcer greeting "chuwaj". Then, president Andrzej Duda gave awards for harcers and scouts and a letter of greeting to all the scouts. Then the president gave a speech thanking all scouts for their service and emphasizing the importance of our mission. One of the main topics was helping Ukraine in this difficult time and continuing to show support.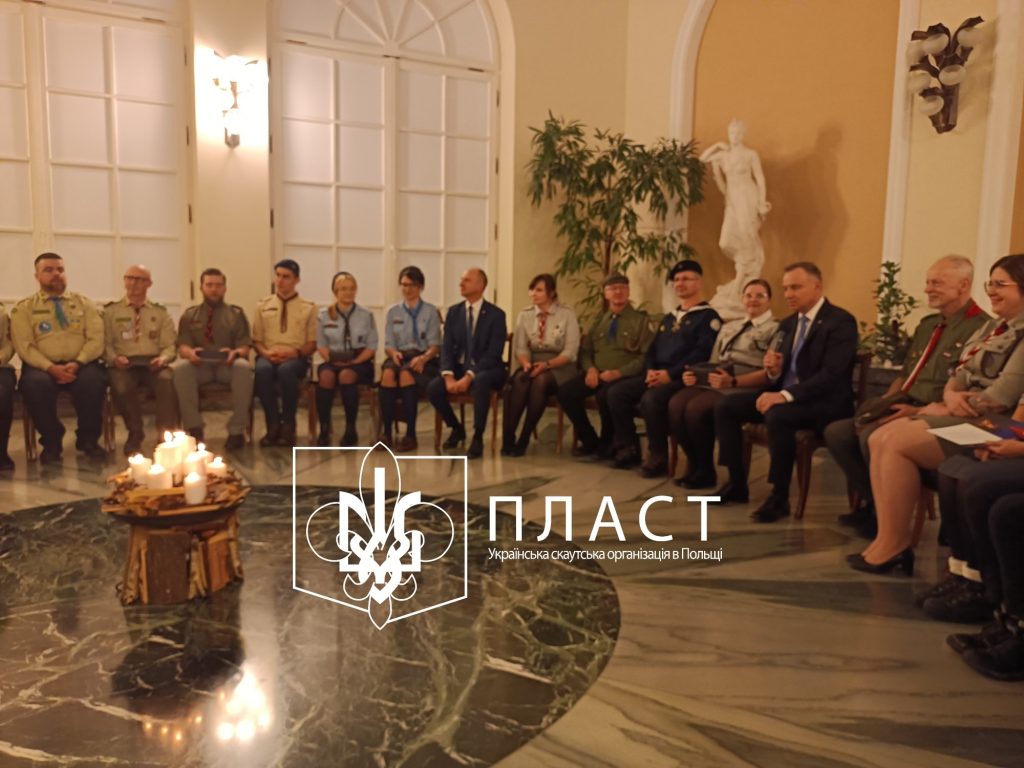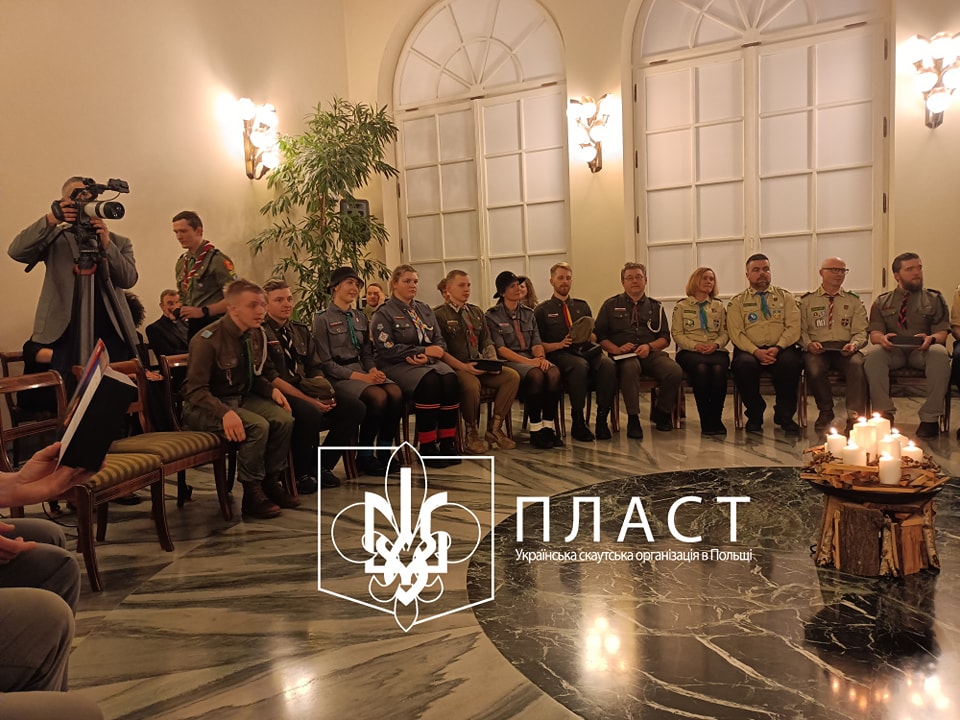 It was very interesting for me to see that there is a great variety of scouting and harcer organizations in Poland. The main ones are ZHP and ZHR. There were approximately 20 different organizations at this meeting."
It is incredible to feel the scout brotherhood and to be part of a large Scout family!
---
Photo: Пласт Польща – Płast Polska
Related news