Friends, we thank each one of you for your daily support and help to our military!
Only together can we repel the enemy! Equipment, medicine, and weapons are a necessity for our defenders.
As of March 10, 2022, the Plast Headquarters has already sent 42 cargoes across Ukraine, 1863 military servicemen have received assistance. See more in the infographic.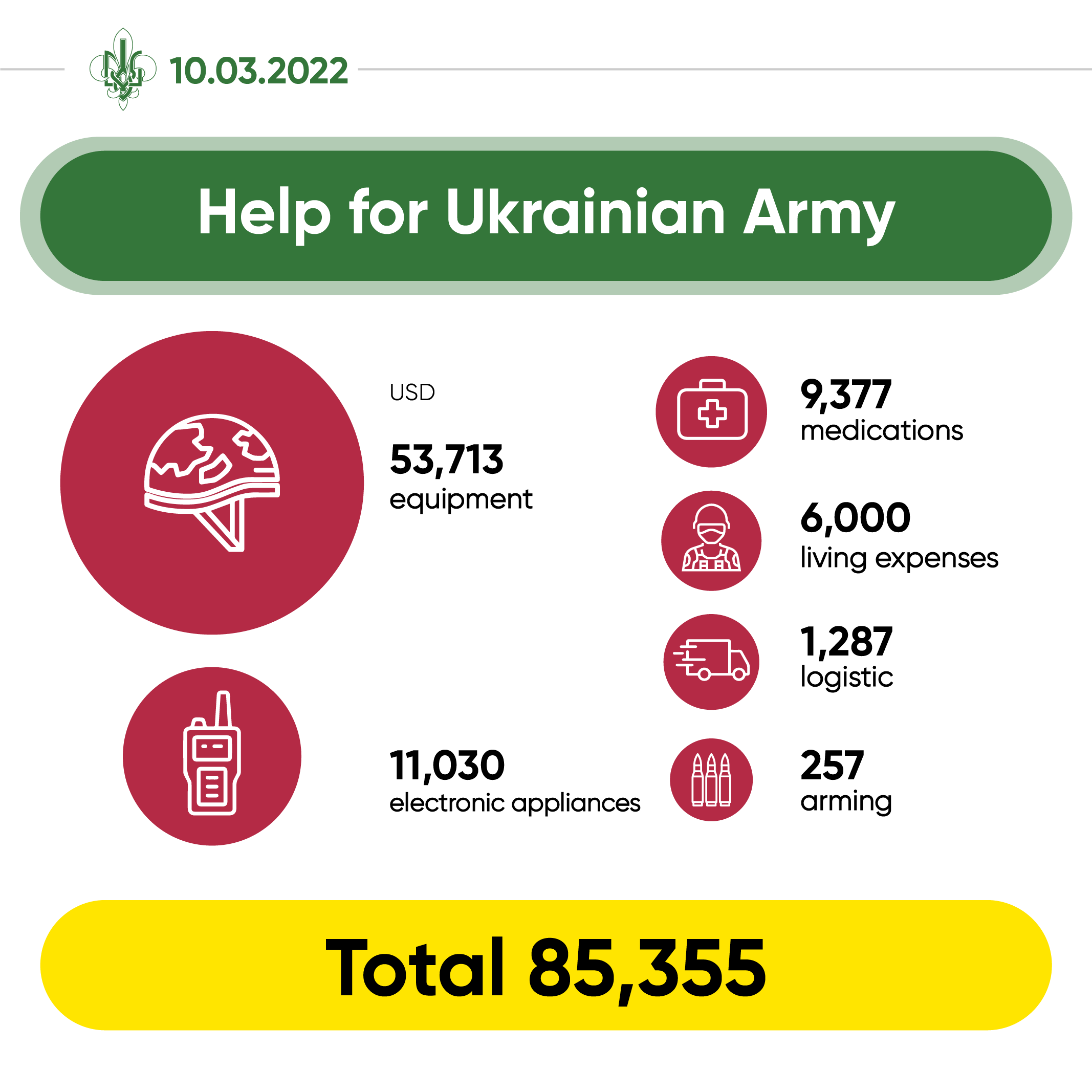 However, there are still 452 requests critical to fulfilling. That is why we are launching a fundraising campaign in honour of Taras Shevchenko's birthday!

208 years since the birth of Taras Shevchenko – 280 thousand for the needs of the Ukrainian Army.
280 thousand – it is a uniform for 100 new fighters and the comfort of 500 defenders.
280 thousand – to those who defend free Ukraine that each of us dreams of and Shevchenko dreamed of. Let's fight – We will win! Support our defenders here. Glory to Ukraine!
Related news