Friends, we thank each one of you for your daily support and help to our military!
Sumy, a city that has been fighting the occupiers since the beginning of a new phase of the war, was shelled last night. But they do not lose faith in Ukraine and our army.
Like our Headquarters, we continue to work and give you reports on the money spent. As of March 8, 2022, we spent USD 77,378 on body armor, knee pads, helmets, and other important ammunition for our military. Detailed information can be seen in the infographic.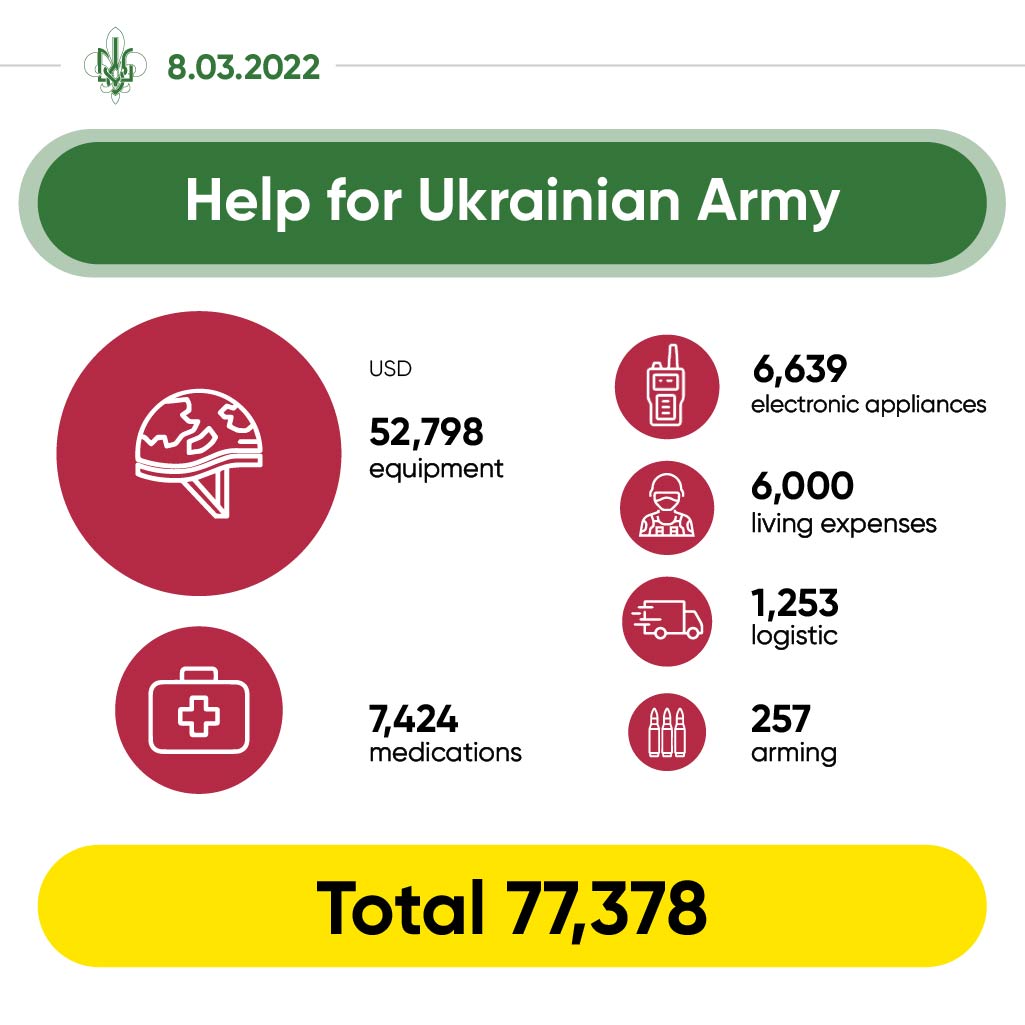 Glory to Ukraine!
Related news