The military has been defending our homes for 47 days. Kharkiv, Mariupol, Mykolayiv are in the safe hands of our boys and girls. In order for them to be able to repel the enemy with dignity, we must provide them with quality equipment, medicines, and other necessities. All of the above is going to help them save lives, protect themselves, see the enemy and hear each other.
Thanks to your support, we have managed to provide the necessary for 4683 servicemen, for 918 of them during the last week alone. Owing to our joint effort we have managed to deliver aid to a number of cities. You can see the list of them, as well as the amount of money we have spent, on the infographic. Thank you – it would be impossible without you!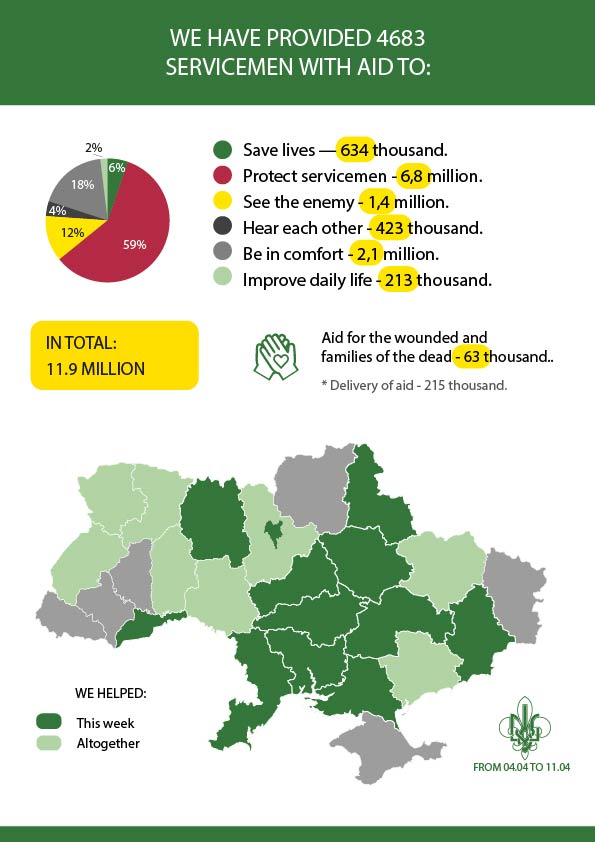 Every week the most important things are sent to Kyiv, Sumy, Mariupol, and other cities. The last two weeks were really efficient thanks to you. Our servicemen have received about 900 sleeping bags and hike mats, 500 sets of thermal clothing, 270 tactical vests and magazine pouches, 10 thermal imagers and drones, and even a car!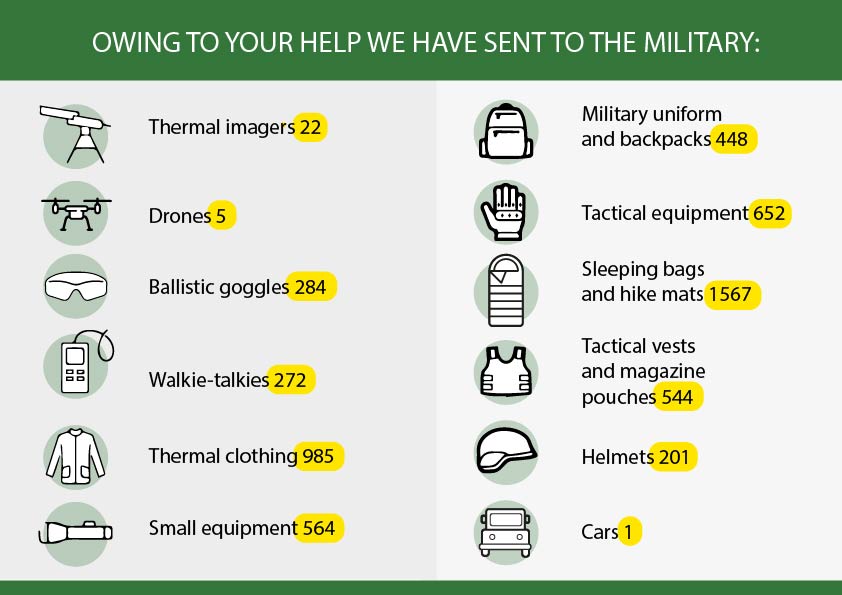 The engine of our work is the smiles and enthusiastic faces of the defenders, who have received our help. Since as long as they protect us, we must protect them.
Last week our friends from Kramatorsk received medicines. Due to the constant shelling, the military needs to have a supply of drugs, which can save lives. Thanks to your support, we were able to purchase and deliver essentials to hotspots where the demand is the highest.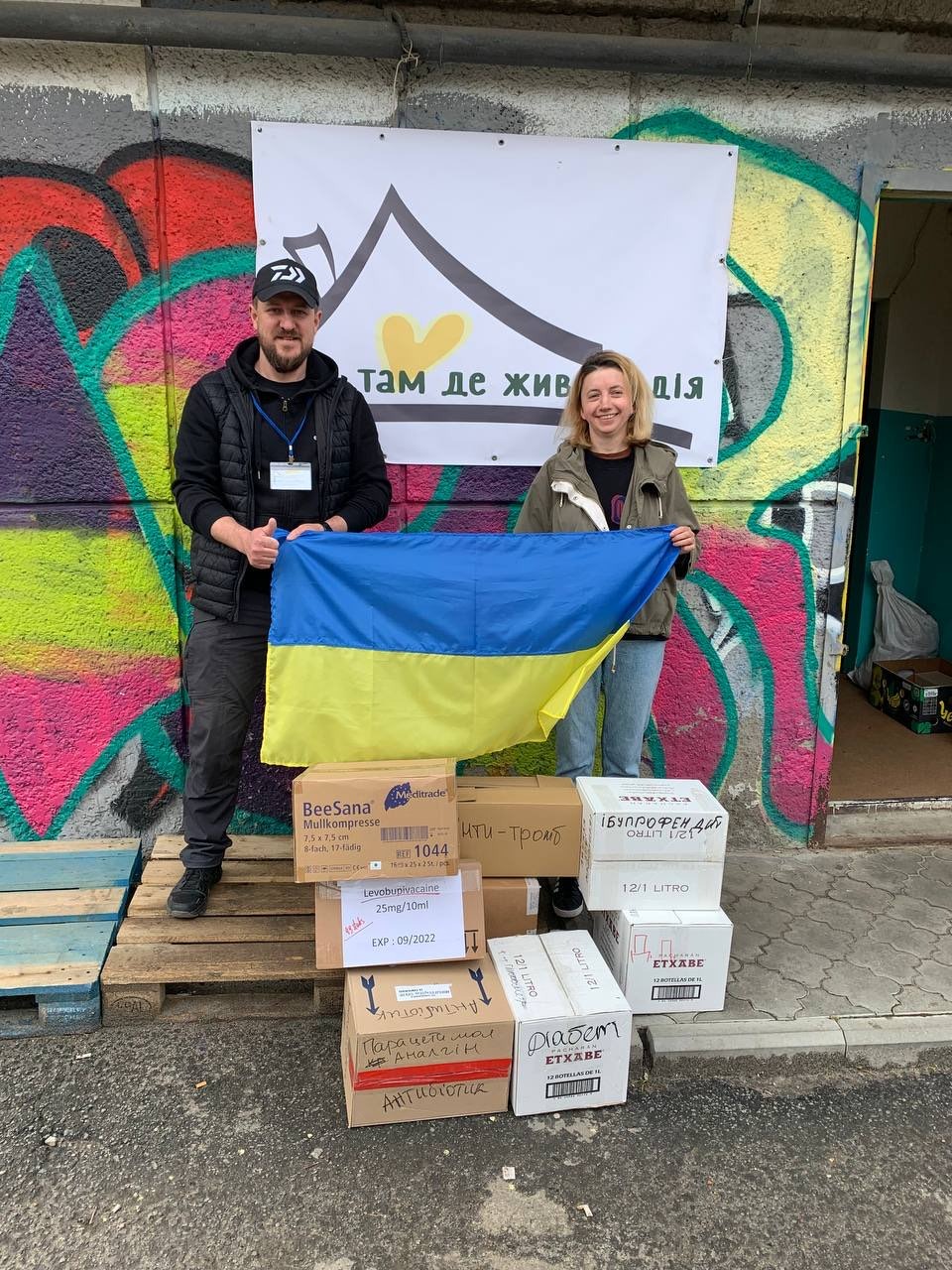 The hero city of Mariupol has become the heart of this war, we cannot allow it to stop. That is why our team sent ballistic goggles, military backpacks, sleeping bags, hike mats, and knee pads to our defenders despite all the difficulties.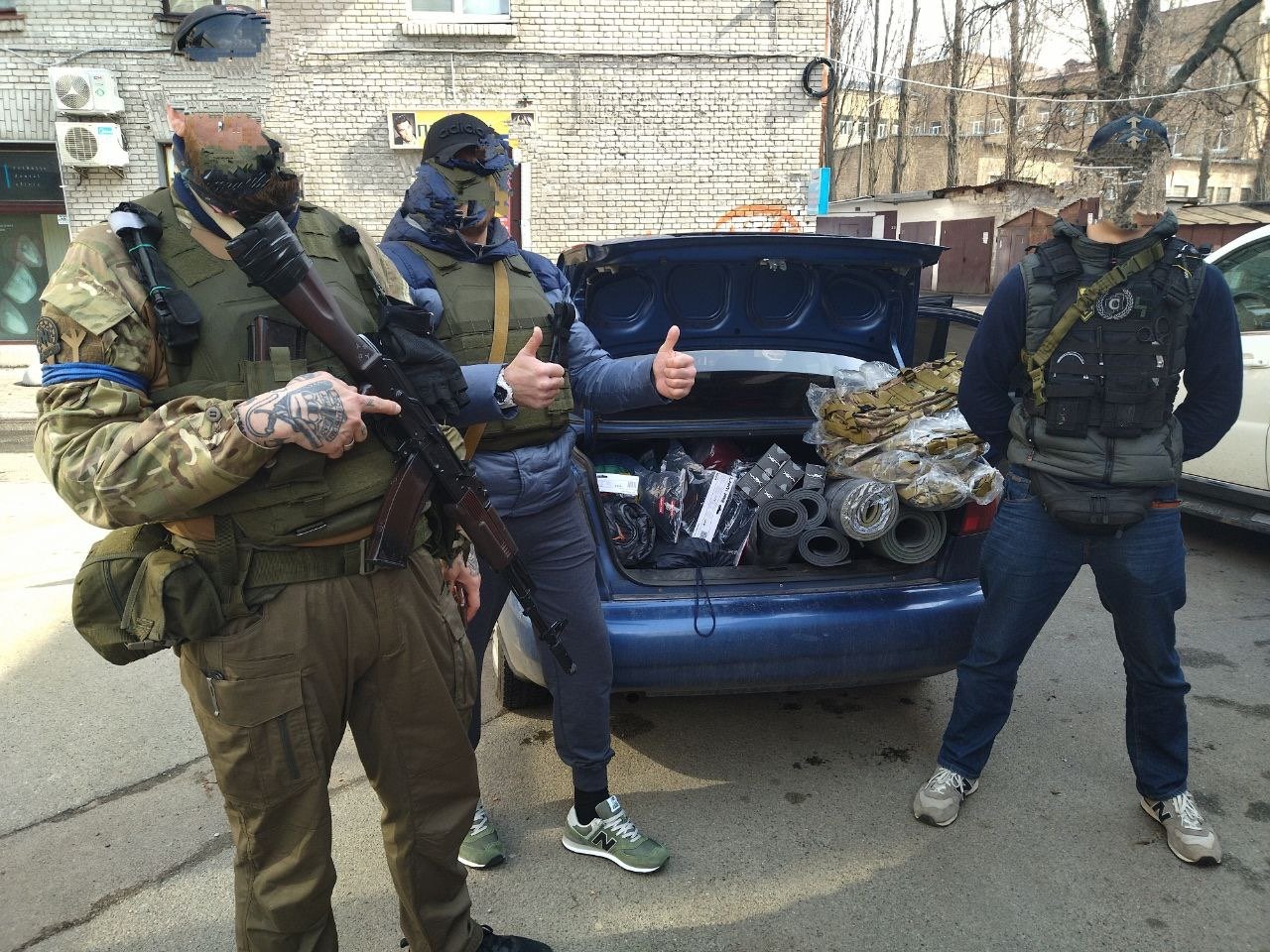 110 years since its founding, Plast has fought for Ukraine, some of us are fighting with weapons in our hands and some raising a new generation of Ukrainians. We continue to fulfill our mission – to do everything to win.
So, we are launching a $ 300,000 fundraising campaign for the 110th anniversary of Plast to cover the needs of our defenders:
– to save the lives of 1480 soldiers;
– to protect 20 servicemen;
– to let 300 servicemen see;
– to let 200 servicemen hear.
We have fought for 110 years, it is high time we defeated the enemy. Support our warriors, so that they can bestow you the victory!
We have prepared a financial report for you so that each of the benefactors knows how every payment is distributed.
Related news