On the 24th of February, our world turned upside down; we fell asleep in our own beds and woke up on the field of battle. Plast centers, from the first days, transformed into headquarters for the collection of humanitarian aid and gear, while the Central office of Plast began gathering funds for the acquisition of vital gear for our defenders. 
Today, exactly one month following the start of a full-scale war in Ukraine, we report what we have achieved with your shared effort and support. 
Unite with our friends from around the whole world
Together, after a month, our headquarters was able to gather 10,577,383 hryvni (UAH) and all of these funds were for the support of our soldiers. Additionally, we were sent goods valued at 7,131,760 UAH . 
These goods included- automobiles, medications, power banks, tactical backpacks, thermal underwear, sleeping bags, sleeping pads, radios…
Some of these two way radios were obtained by Lesia. She is a scout from Kyiv, who took part in the Revolution of Dignity, and following this volunteered at a Lviv Hospital, travelled to the east with Christmas Vertepy. Following this, she entered the Academy of Land Forces and is currently serving in the Armed Forces of Ukraine.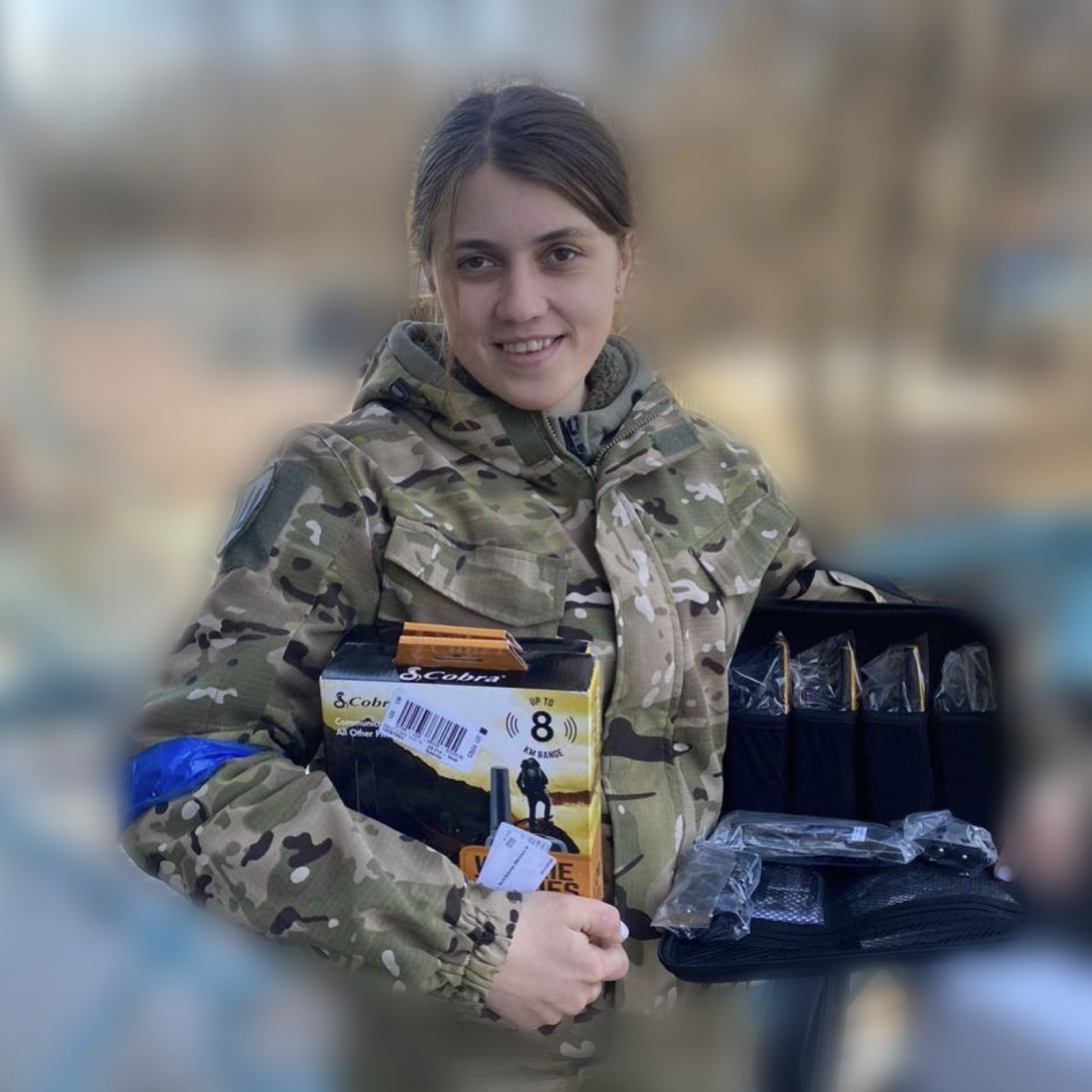 Jerry, a Scout from Spain, sent Plast a portion of his savings along with a letter.
"I have been a scout all of my life. I promised to leave this world a better place than it was when I arrived upon it and, through a little effort, I can achieve this. I have collected $300 and with great satisfaction have sent this to your PayPal account. Let there be a free Ukraine!"
Together, we are many! Just like Jerry, hundreds of people answered our call for help, from around the whole world. Eight-hundred and sixty-five benefactors from 21 countries, from Canada to Singapore, joined to help our Ukrainian soldiers and defenders. 
Thanks to you and your help, our fighters will obtain necessary security and protection. Each hryvnia- provides the opportunity to save a life with medications or tourniquets. It's the opportunity to protect soldiers with helmets and body armor. It's the opportunity to hear one another over two-way radios and to see an enemy with the help of thermal imagers. 
We thank you for your ongoing concern! That you remain at hand and ready to support our defenders during these most difficult times!
We protect those, who protect us
Now, thanks to your help and our shared efforts, we have fulfilled 322 requests from many hot-spots and helped 3004 troops. Each day, we receive many new requests, and thus we continue to do everything possible to help our defenders. 
This is how much military and protective gear we have been able to gather together. 
We sent 50 out of 254 two way radios to Anatoliy and his unit.
Previously, Anatoliy headed the Kyiv Plast Center, but currently he defends his native city.  Here he pledged two vows- one for Plast and one for the military. This – he is unable to betray.
"We thank you for the two way radios that were given to us during the first days of the war. Communication within the unit was very important, because whenever action started it was necessary to act effectively against diversionaries. Protection of important objectives required effective communication and we were very grateful that Plast facilitated this!"- shares Anatoliy.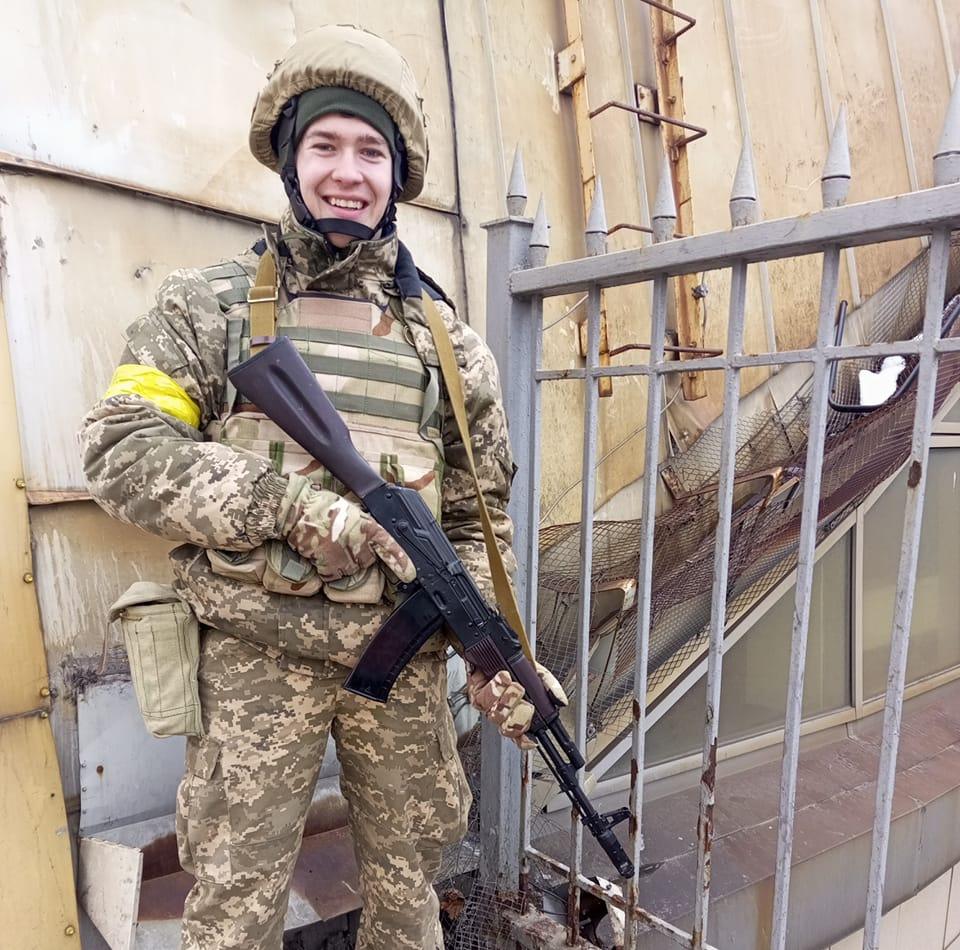 From almost each region of Ukraine, Plast Scouts have joined the ranks of the Armed Forces of Ukraine, and from the entire country- hundreds of thousands of Ukrainians. This is why we received more than one thousand requests for help, and understood that the most urgent need was for those who were already fighting the enemy. During this month, the majority of requests (over 160), came from Kyiv and its region, where fierce battles were in progress, followed by Sumy, Odesa, Zhytomyr, Mykolaiv, and Kharkiv. 
It is most important to protect those soldiers who are in hot-spots. Thus, Dmytro and his unit of the Armed Forces, who serve in Brovary, in the Kyiv Region, obtained one of the thermal imagers.
He was on the front lines in 2019. Since his return, he has become a supporter of Plast, and subsequently a counselor. Currently, he is again defending this nation. 
"Brother Karabine is known by each cub-scout in Sumy, for his cheerful disposition, organized hikes, and incredible stories of bravery that Dima is able to quickly produce."- discusses Nania, a friend of Dmytro.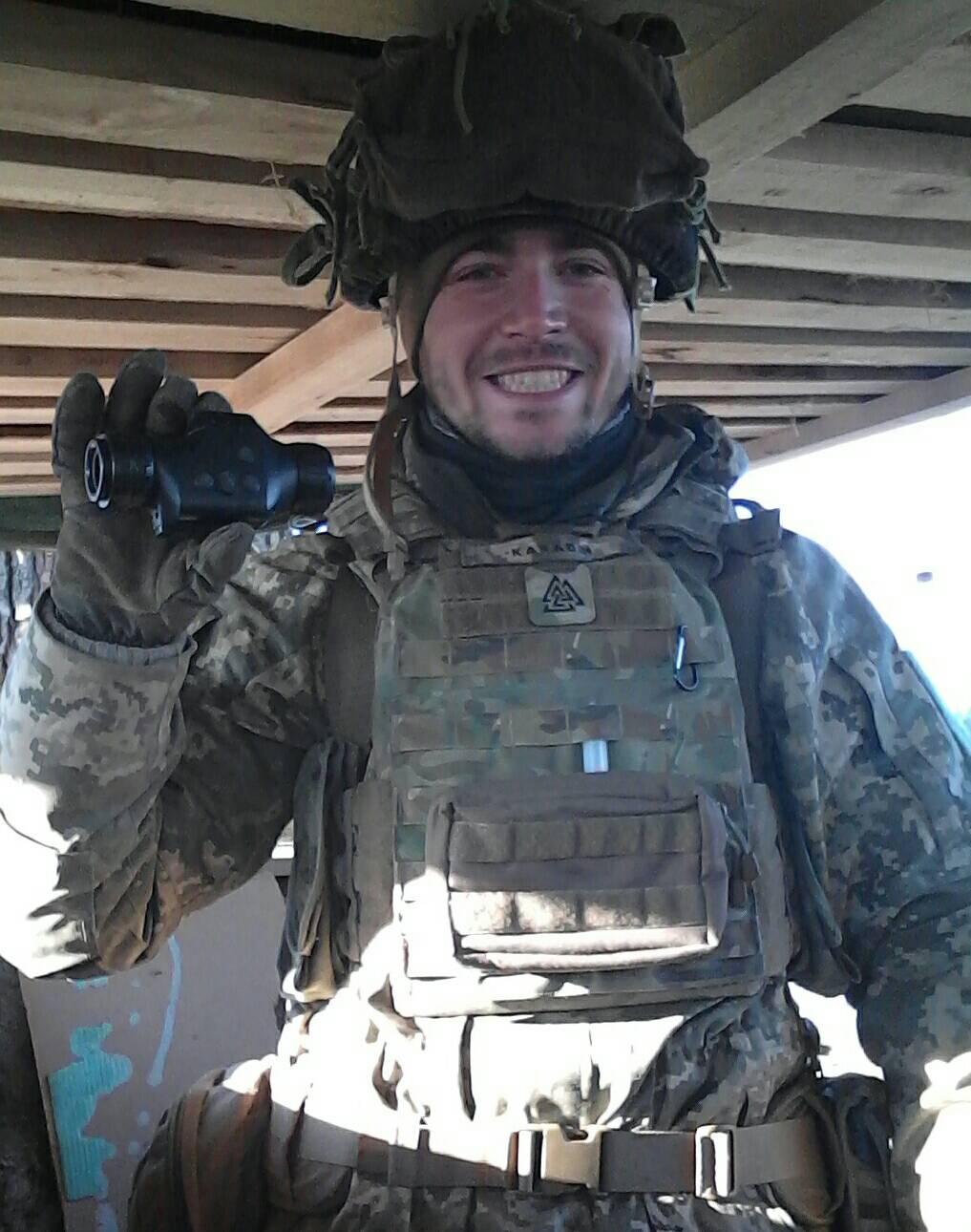 However, not only soldiers need help. Thousands of people from the entire country have sustained heavy losses due to the fighting. 
How else do scouts hold the rear guard
G headquarters actively direct volunteers throughout Ukraine, in little towns, as well as in large regional centers. 
The Plast Headquarters in Lviv – is the largest center of humanitarian aid in Ukraine. In partnership with other organizations, and have sent over 925 tons of products, clothes and medications. For half a million UAH, they obtained 500 tourniquets for first aid kits and gear.
In Zhytomyr, we sent over one million hryvni, which included 890,000 UAH for purchasing body armor and 390,000 UAH for purchasing gear and communication devices (two way radios).
In Chernivtsi Region, a hostel was equipped for refugees in a home and settled 75 people, processed over 500 requests for resettlement and referred these people to other accommodations. Also, logistics were coordinated , including transporting cargo and distributing light gear to the Territorial Defense and Brigades in local and distant regions. 
Currently, in Ukraine, close to 50 different Plast Centers are  functioning, where scouts and people who are not indifferent weave camouflage netting, help refugees, distribute humanitarian aid and gear for the Army and Territorial Defense.
Internationally, Plast Groups are also joining into the volunteer movement. For example, in France, there are too many volunteers to even fit into the headquarters. There have been examples when people stopped working in order to volunteer. Whole families help, as well as many French volunteers, who do not even understand Ukrainian, but wish to help.
The Plast Medical Service supports hospitals by providing medications. Over 20 hospitals in Kyiv, Mykolaiv, Kharkiv and Chmelnytsky have been provisioned with medications. Instruction in tactical first aid and medicine has been held for physicians, civilians, Territorial Defenders and workers in Chernihiv, Kyiv, Lviv, Ivanofrankivsk and Ternopil. 
Together with other community organizations, Plast created "The Humanitarian Union of Ukraine". This new volunteer structure works to obtain medical and psychological help for people in Kherson, Chernihiv, Kharkiv and Sumy regions. 
"Unite- because in unity there is strength. If something is not working – find a new mission, because in reality, there is currently much to accomplish" – comments the initiator of the Union, Olha Herus. 
Create a space, where children can adapt and continue to develop
Aside from the fact that many scouts are currently defending us on the front-line and are engaged in collecting gear and humanitarian aid, Plast continues its educational activities. Counselors include their charges in volunteering and online meetings.
We understand that it's vital to help kids adapt to new conditions and return even stronger – to rebuild Ukraine after our victory. 
New Plast Centers are being created, for example, in Kopychyntsi, where close to 30 people have gathered and are ready to enter into the "great game".
"It's necessary to contribute there, where one finds oneself and just work. There is no reason to procrastinate, as no one knows what's in the future" – states Nastia, a scout, and one of the founders of this initiative. 
Thank you to all who remain involved and continue to support Ukrainian soldiers as well as the initiatives of Plast. We are doing everything possible to ensure a shared victory. Unity – this is our superpower and we are extremely thankful to everyone who fights shoulder to shoulder for a brighter future!
Glory to Ukraine! 
Related news