Glory to Ukraine!
Friends, we thank each one of you for your daily support and help to our military!
Аs for March 6, 2022, already 513 servicemen received assistance, 18 cargoes were delivered across Ukraine. Each of your contributions is converted into a bulletproof vest, sleeping bag, or necessary medicine for our military.
Thanks to joint efforts, all together we managed to purchase and deliver equipment, medicines, weapons, and other military equipment for USD 68 865.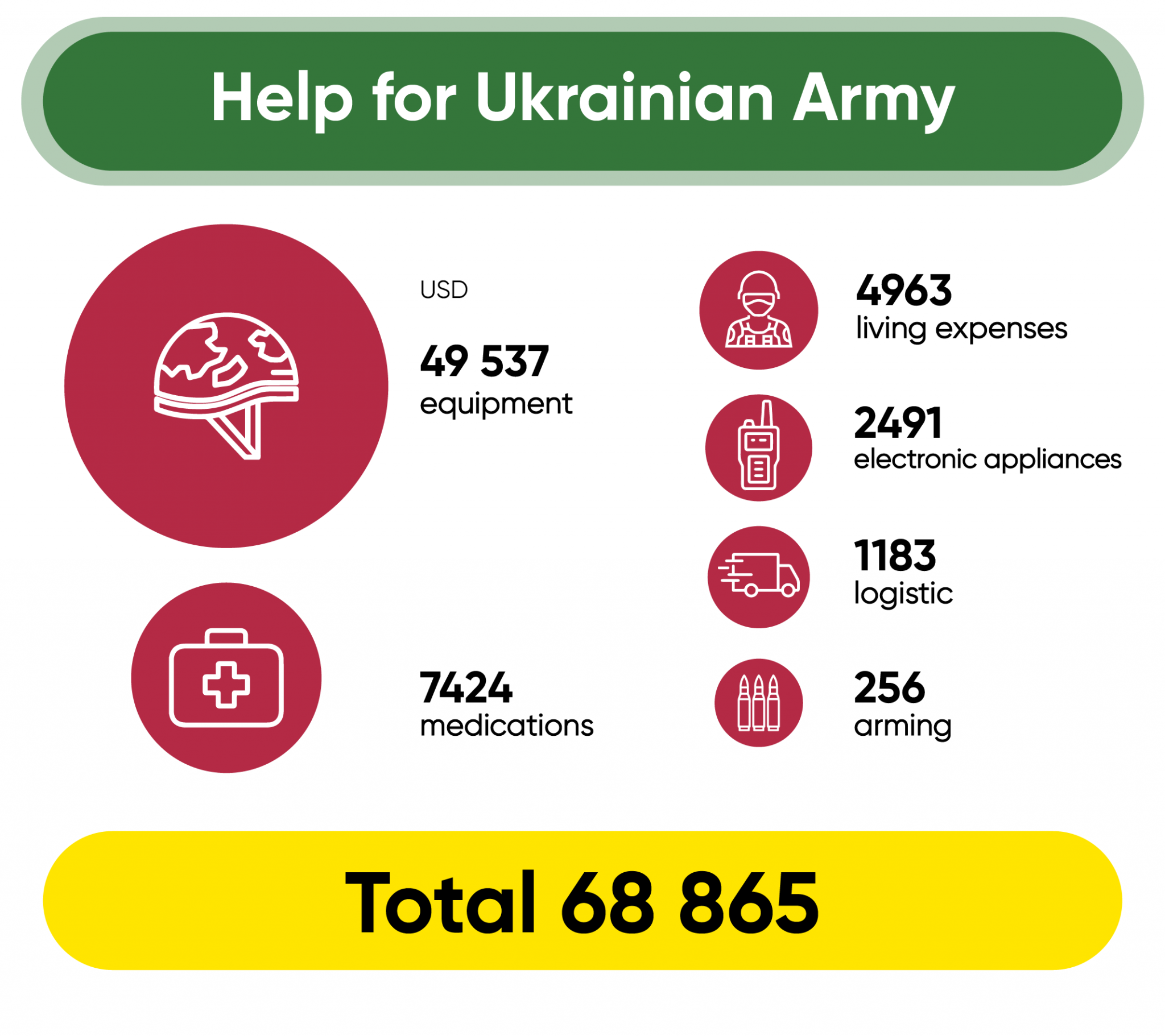 As of today, to meet the needs of those who have applied now, it is necessary:
– Body armor and helmets – from 1,500 units.
– Knee pads and elbow pads – from 1000 units.
– Unloading systems – from 500 units.
– Equipment (sleeping bags, mats, berets) – from 300 units.
– First aid kits (formed by IFAK, not individual), turnstiles – from 500 units.
That is why we need your support. And above all, you can support our army financially. Our headquarters processes military requests around the clock, purchase the necessary items, and delivers them where needed.
Glory to Ukraine!
Related news