Friends, we thank each one of you for your daily support and help to our military!
Two weeks of the incessant fight. The military, doctors, and volunteers – each of us work at the front. The fight continues!
As of March 9th, we managed to deliver 39 cargoes across Ukraine, 1712 military servicemen have already received the help for USD 82,795. This could not be possible without your support! See more in the infographic.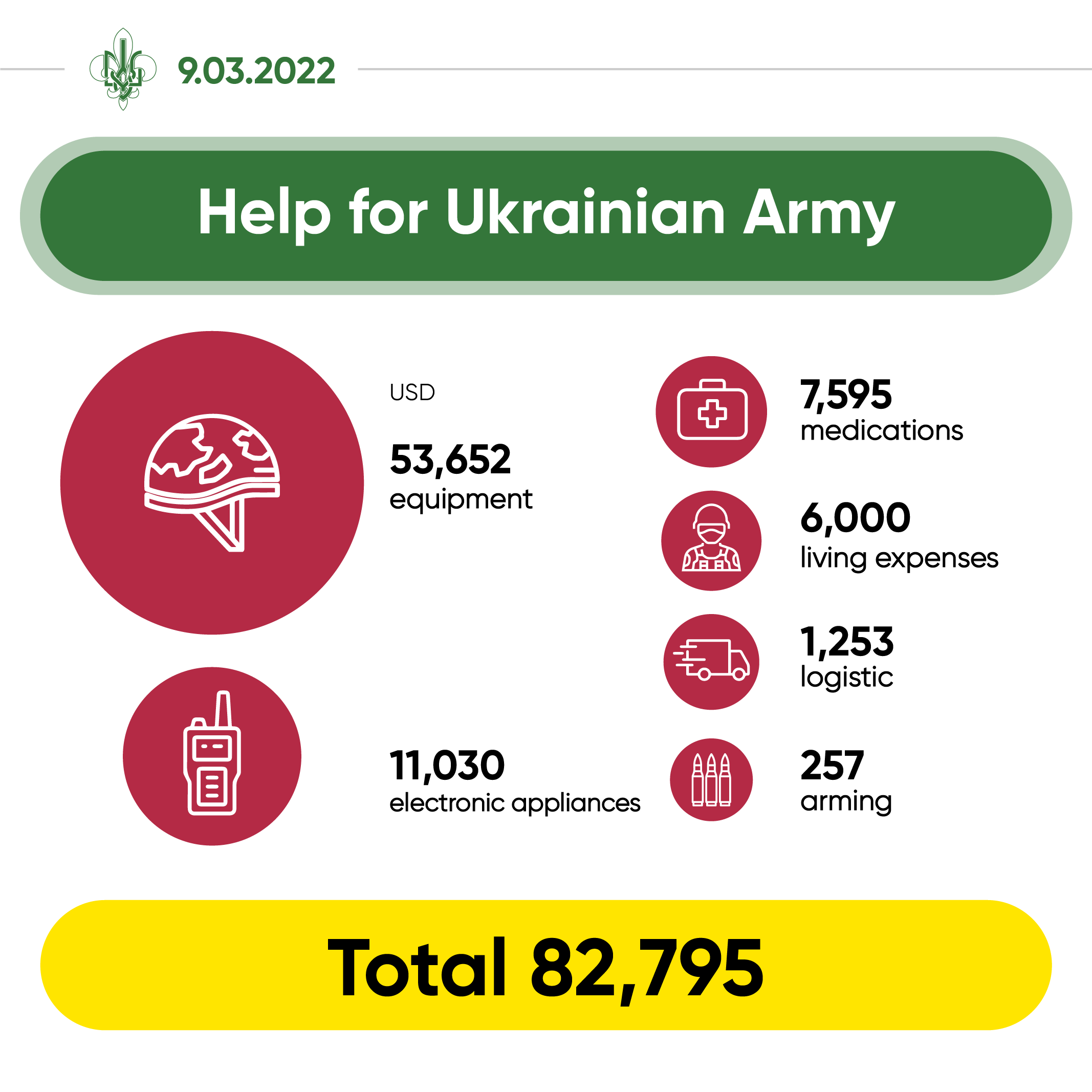 Each of your contributions gets converted into a bulletproof vest, helmet, or sleeping bag. Every contribution saves lives!
Defenders need Our Support!
Glory to Ukraine!
Related news