Slava Ukraini! Glory to Ukraine!
On February 24, each of us changed our profession: someone became a logistician to help volunteers, someone joined the Armed Forces to repel the enemy. Each of us is fighting on our own battlefront.
Thank you all for your support and continued involvement. We want to share with you the joint results as of March 17: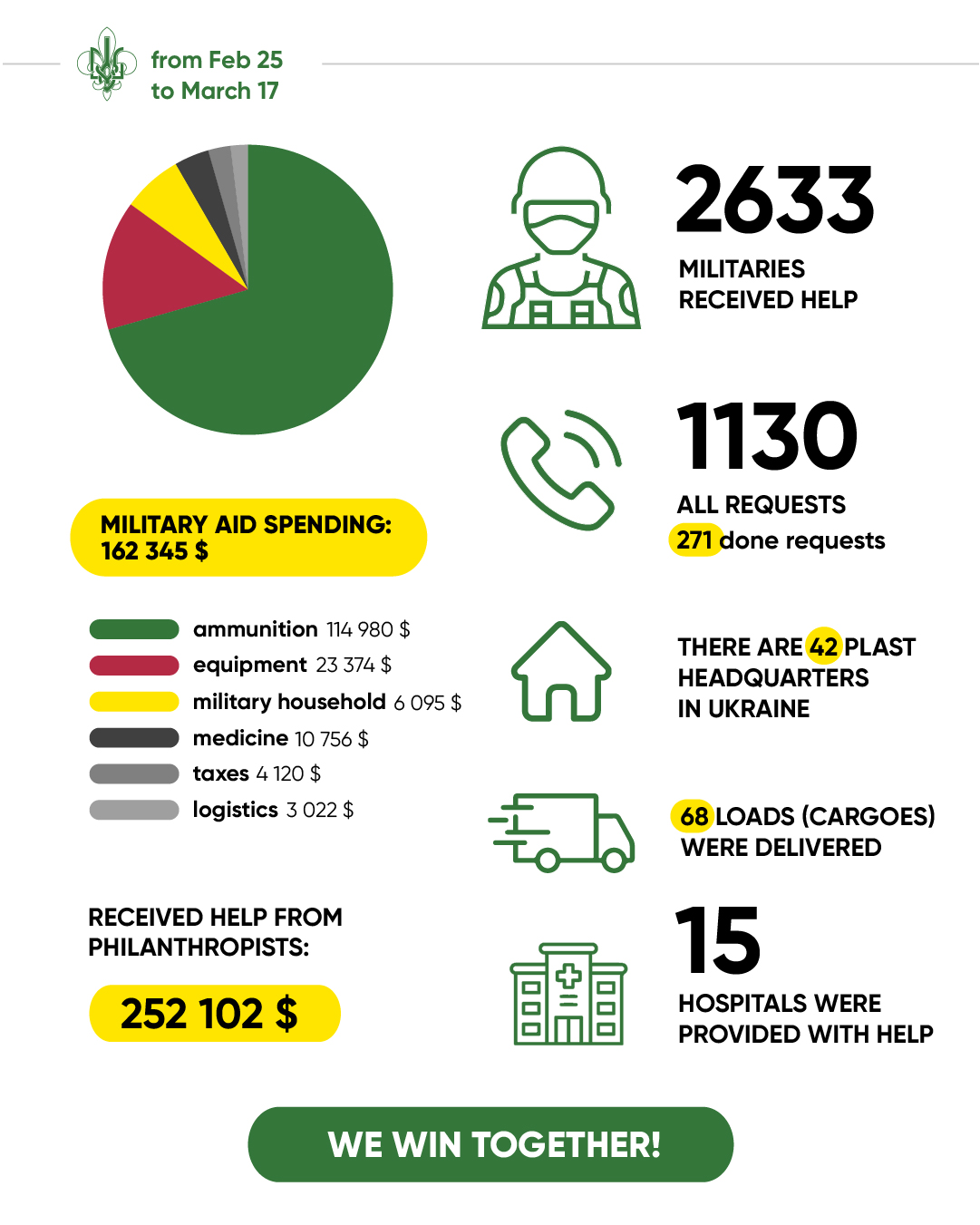 The number of requests is growing every day – defenders need our support!
Related news