We are grateful to Nova Ukraine who provided this chance for children to have active summer holidays in a safe Italian environment.
One of those camps took place in Padova, Italy (Fondazione Fenice base). Let's see, what a great pleasure it was for children.
Children, who came to the camp, lived in Kyiv and the Kyiv region (including Irpin and Bucha) till February 24th. Lots of murders were done by russian soldiers in this region. When russia attacked Ukraine, their families were forced to move to safer cities in Ukraine or to other countries (Poland, Slovakia, the Czech Republic, France, Austria, etc.).
Because of the war, many parents of camp participants lost their jobs and property. Therefore, for families who could not pay for the child's participation, organizers found additional funding opportunities.
«We were contacted by a family that was forced to move from Irpin to Italy after February 24th. Parents really wanted their daughter to attend the camp, but they could not fully pay for her participation. So we covered part of the fee from the camp cashier. On the other hand, there were parents who made additional contributions to the camp budget to support families who are currently facing financial difficulties», said Oksana, camp manager.
Parents of 10-year-old Tereza told us that despite worries about their daughter's long journey, they decided to let her go to the camp for her safety. They noted that this way child could distract herself, learn something new and have an interesting time without air alarms.
«Holding a camp in another country had an incredible effect on the condition and mood of the children. After difficult months they were finally able to get into the environment of friends and like-minded people, to feel at home again, to be with their favorite mentors and companions», said Oksana.
Thanks to the grant from Nova Ukraine, it was possible to fully cover the transport of the children. Although the road by bus was long, the children felt comfortable, safe, and in a good mood.
«The journey was easy: first there was music to order, and then they just sang all the songs from the songbook in turn. They sang several times in a circle. And what's interesting is that we didn't get bored of it. On the contrary, we wanted to improve our choral singing every time», told Kateryna, one of the scout leaders.
The camp was organized all around traveling topic: it was an exciting experience of learning, playing, and discovering the World and the ways to get to know it better by seeing it with their own eyes. According to the legend, participants helped the monkey Passepartout, whose house was attacked by an evil Dragon. Every day children "traveled" to another country, immersed themselves in its customs and culture, passed tests, and acquired superpowers for the future fight against the Dragon. Finally, the camp defeated a Dragon and monkey Passepartout came back home.
On the day dedicated to Italy together with the local scouts, we had a Venetian carnival. During the day, children made costumes, incredible masks, and decorations for themselves. Everyone showed their talent at the carnival : dancing, gymnastics, playing musical instruments, singing, etc.
We received excellent feedbacks from the children:
«I liked the food, an interesting program and the water games in the hot weather. We liked spending the night in tents, our scout leaders and friendly Italian scouts who gave us a great base and introduced us to their quests. Our quests and competitions were great too. And especially lections about different countries», said Darynka.
«I remembered how we got to the sea on the last day. We walked along a wild path among thickets for a long time. Then we went to the forest road, again to the path, then to the hill, and then everyone saw the sea and ran towards it. Our scout leaders tried to hold us back. Then we started to swim in small groups, playing games and having fun in the water», said Nastya.
It would be impossible if we did not receive support from Nova Ukraine. Plast is grateful for your help to Ukrainian children during these hard times.
We also want to thank Fondazione Fenice base for hospitality, scouts of CNGEI Sezione di Padova for the fantastic time together, Andrea Scout, and our friend Iuriy Leshchynskyi for help with providing the base.
Our children had a great summer because of You!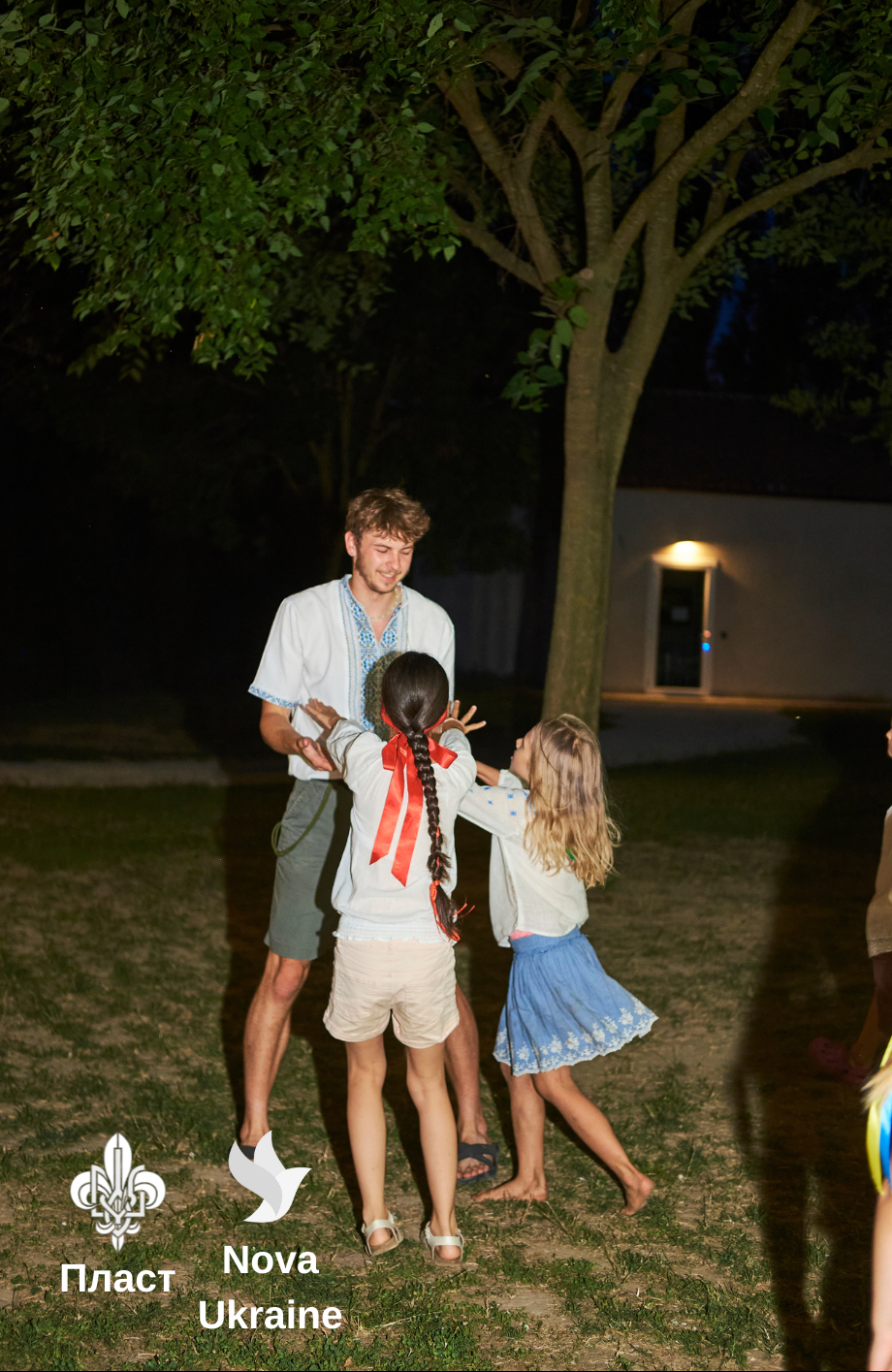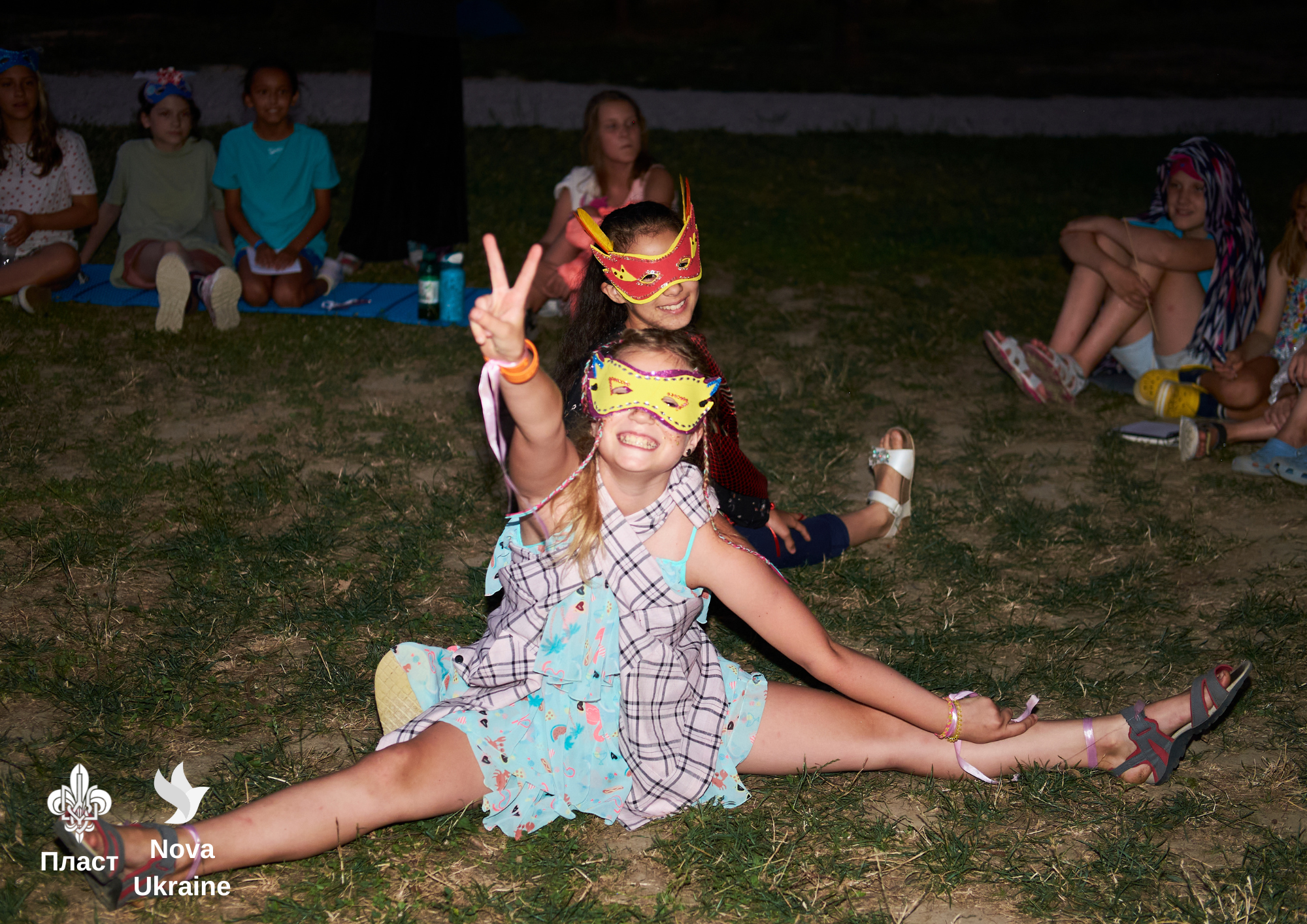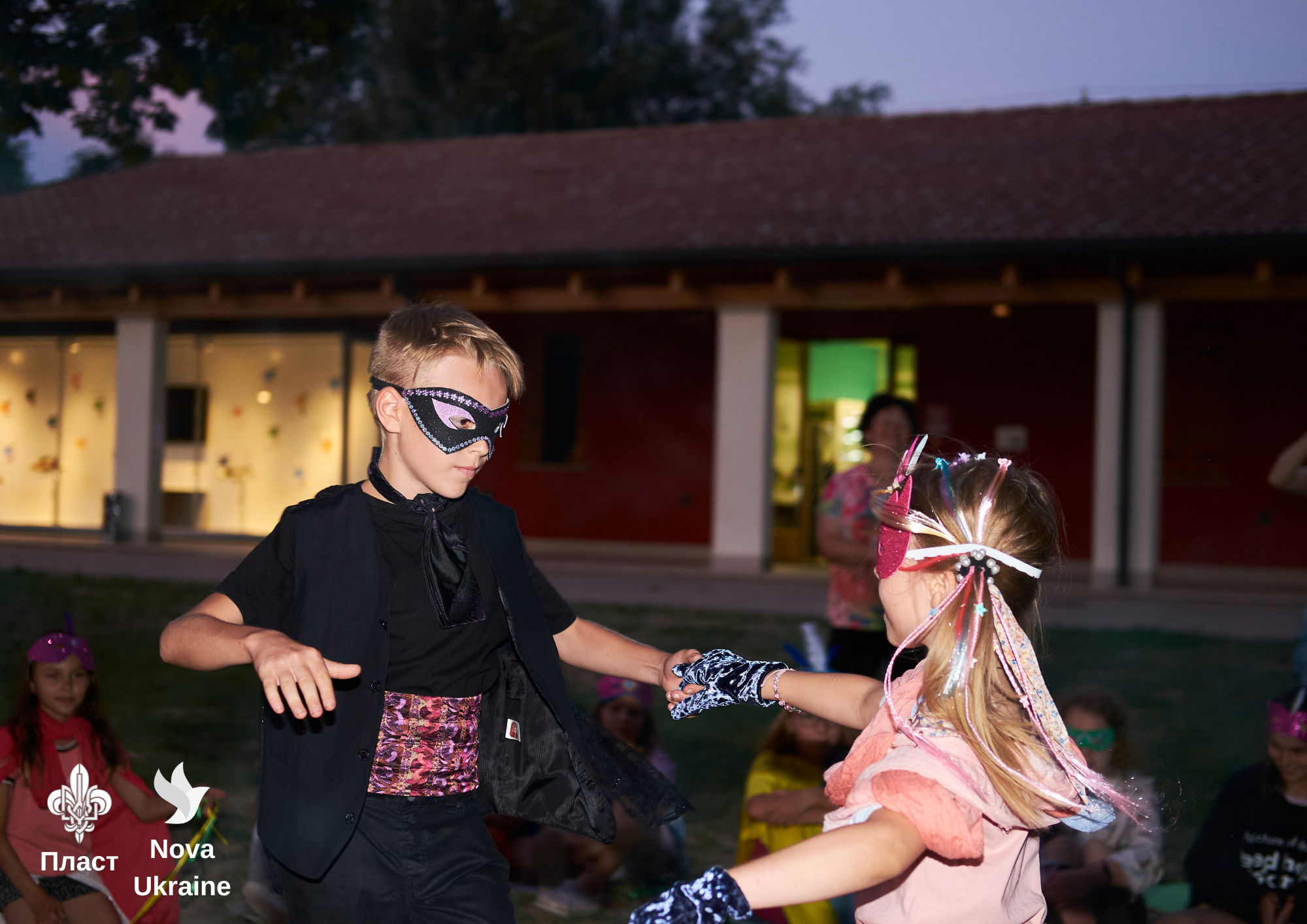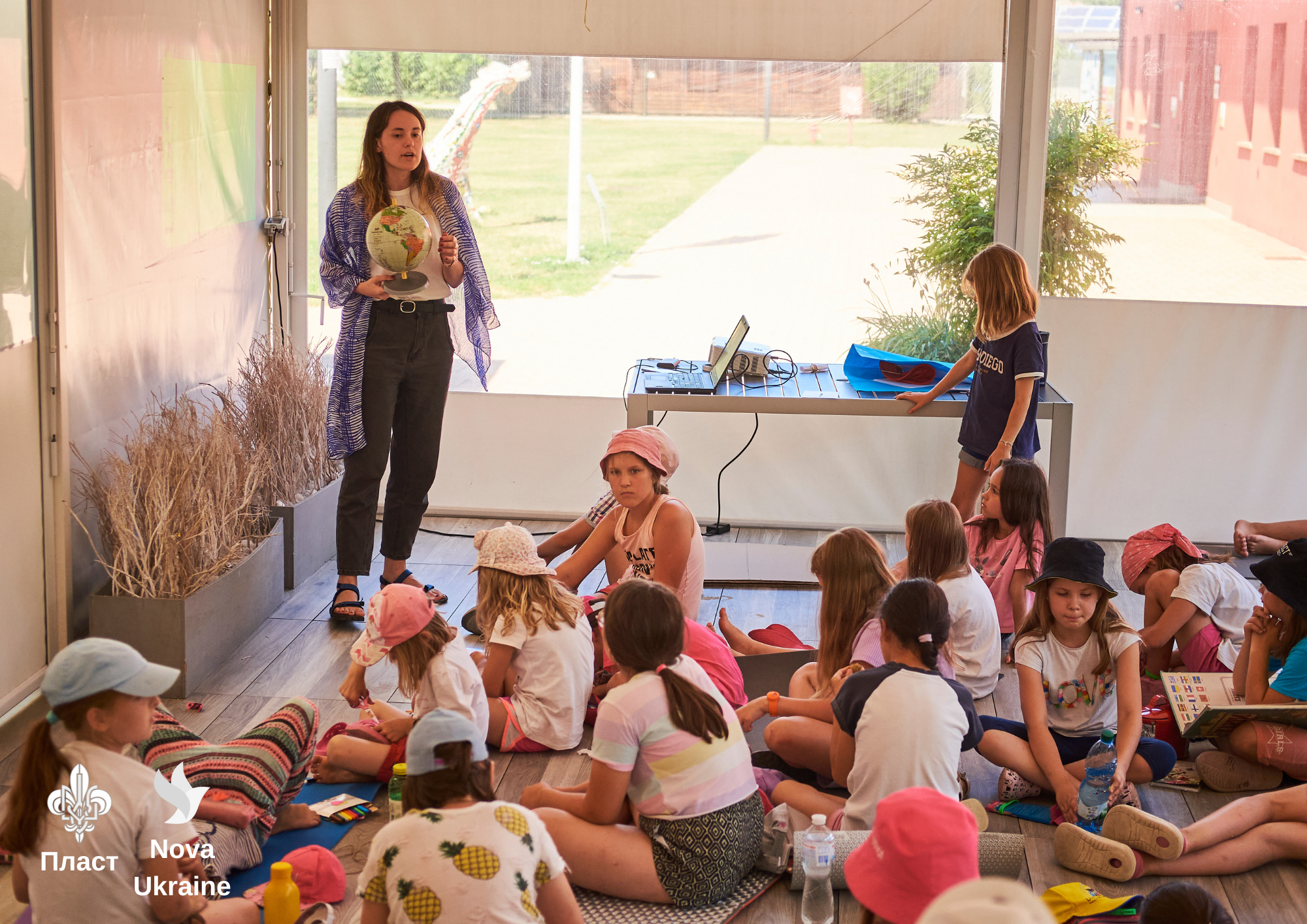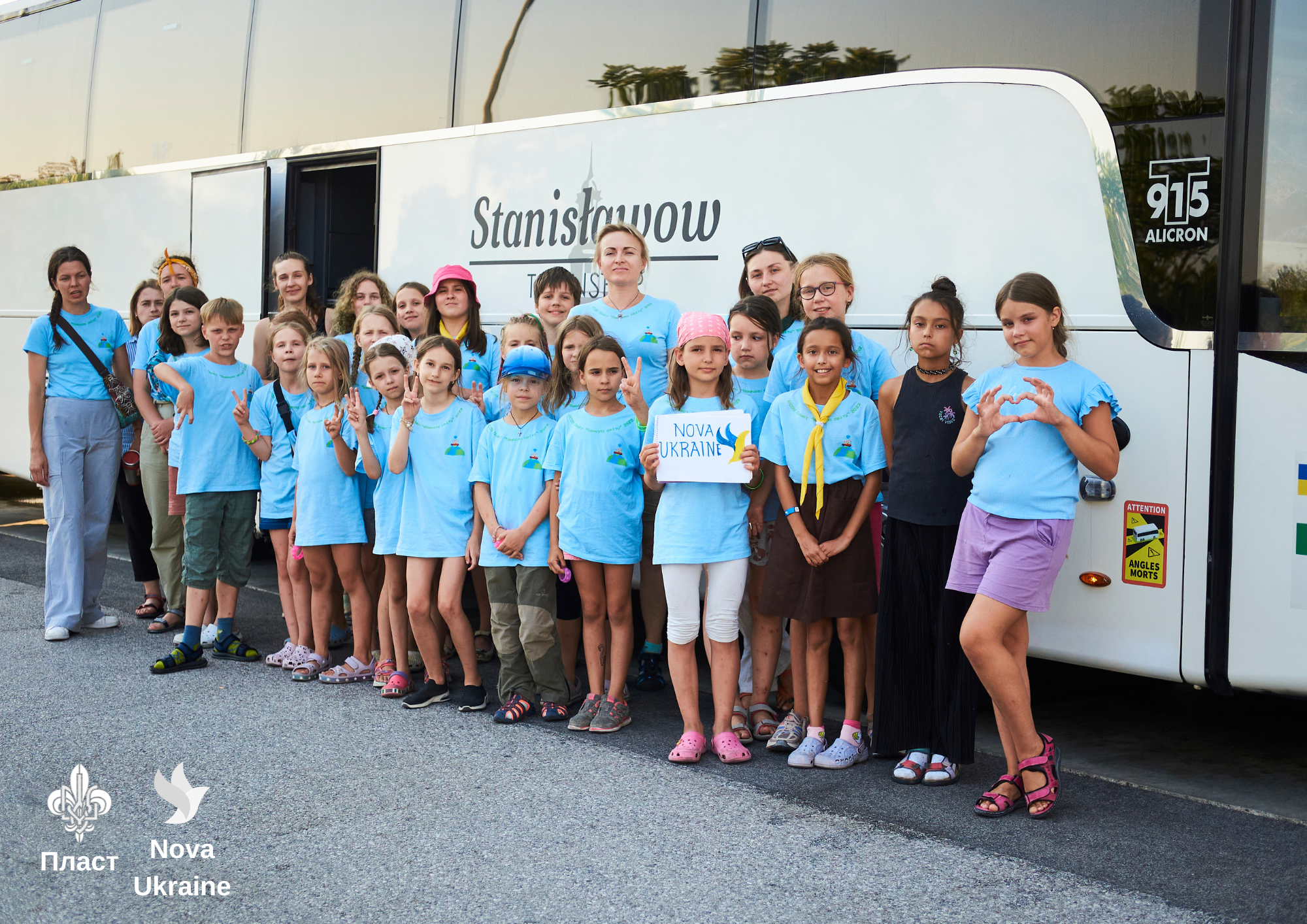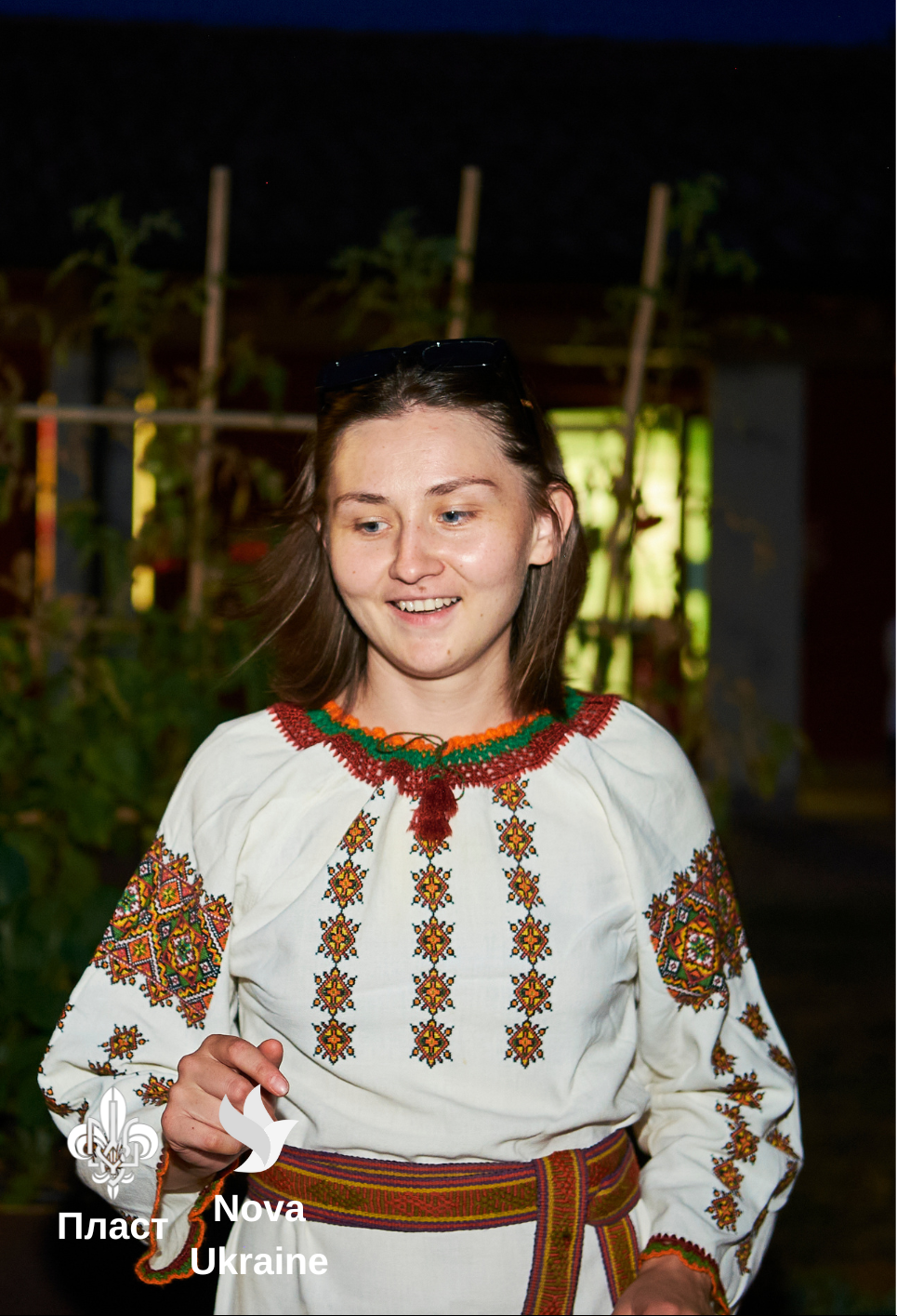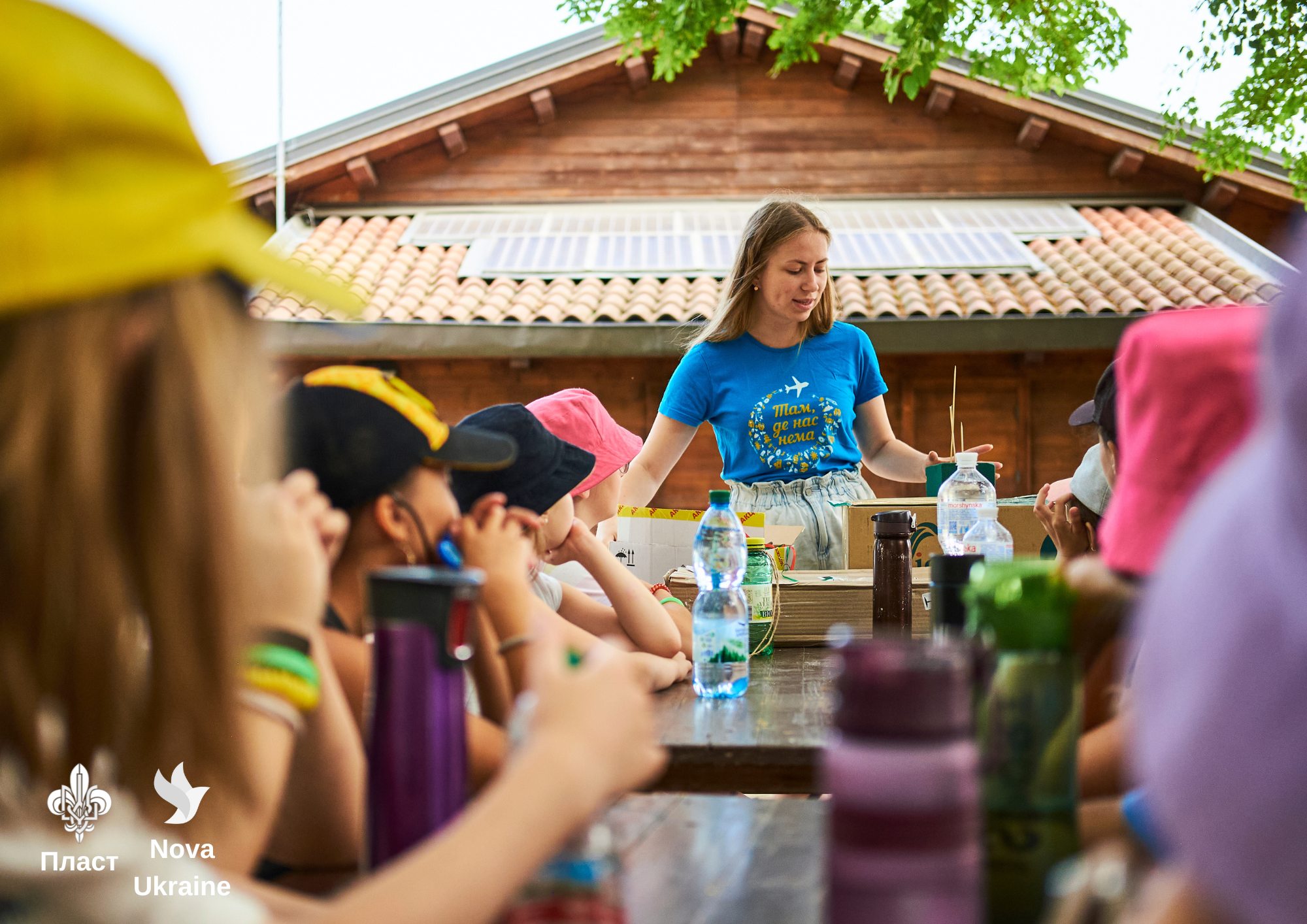 Related news