For a week now, together with you, we have been raising $ 300,000 to save the lives of 2,000 servicemen. By joint efforts, we have already managed to raise 46 thousand dollars, which is 15% of the required amount.
In addition, we continue to accept requests for help from the battlefront. Owing to the joint painstaking work, we fulfilled 126 requests from the military last week and provided 373 defenders with the necessary equipment: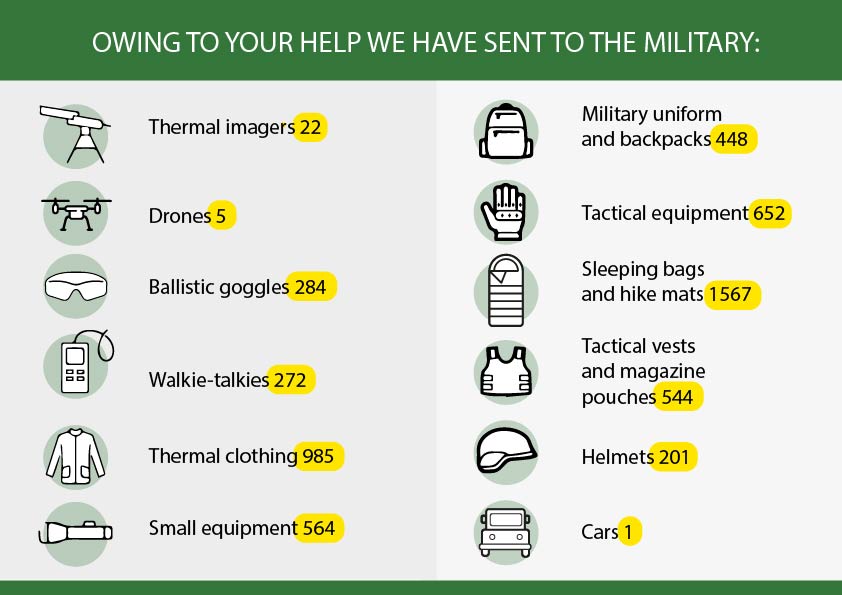 The geography of shipments has covered almost all regions: from Donetsk to Ivano-Frankivsk.
A total of 13.5 million hryvnias of help has been delivered since the beginning of the full-scale invasion, among which to meet the needs of the military to: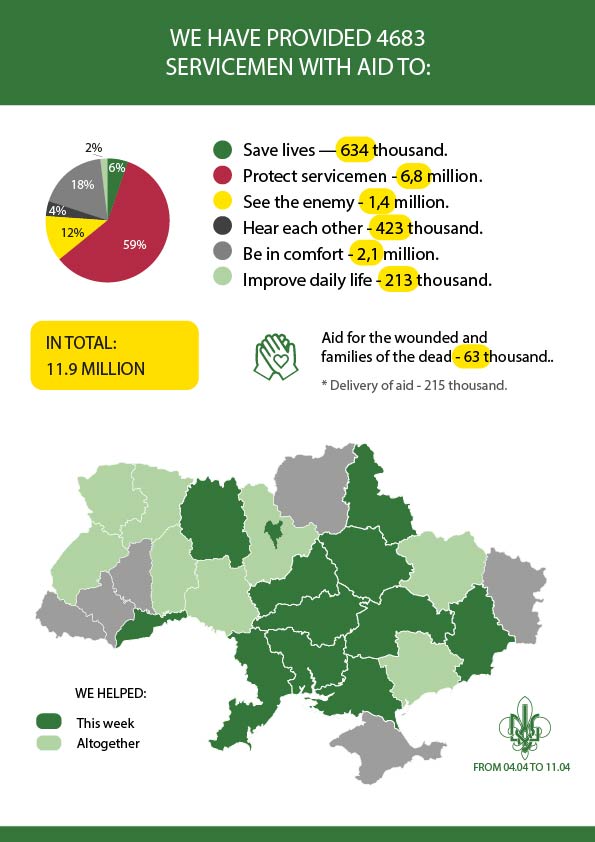 We are grateful to every philanthropist for this support, all of it wouldn't be real without you!
Last week, the boys received tactical vests, magazine pouches, tactical backpacks, and ballistic goggles, all of these are basic and crucial things for the military.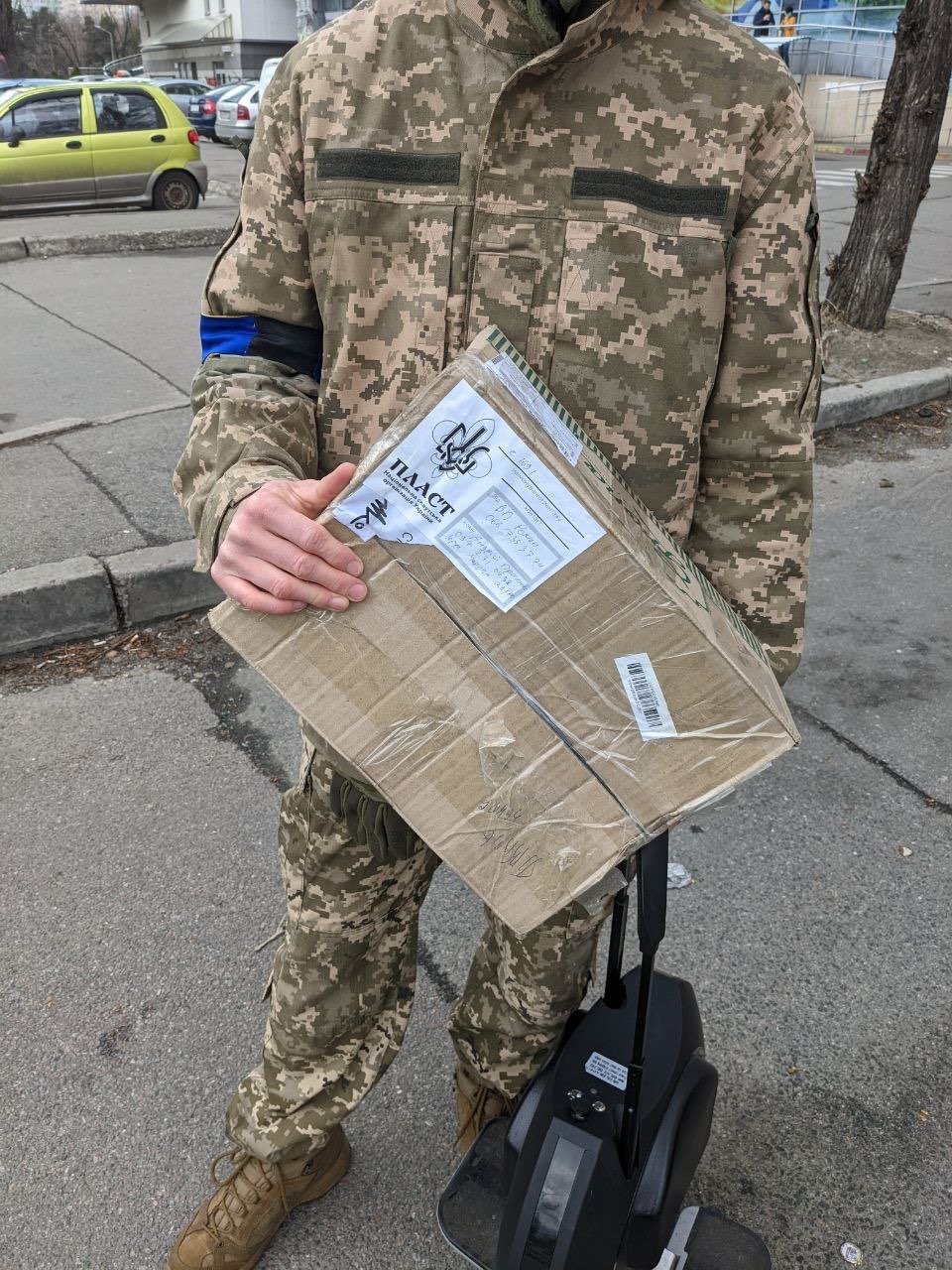 We also delivered a generator and 60 tourniquets to servicemen from Plast. The first will help them to be more autonomous, and the second – to save their lives or the lives of fellows.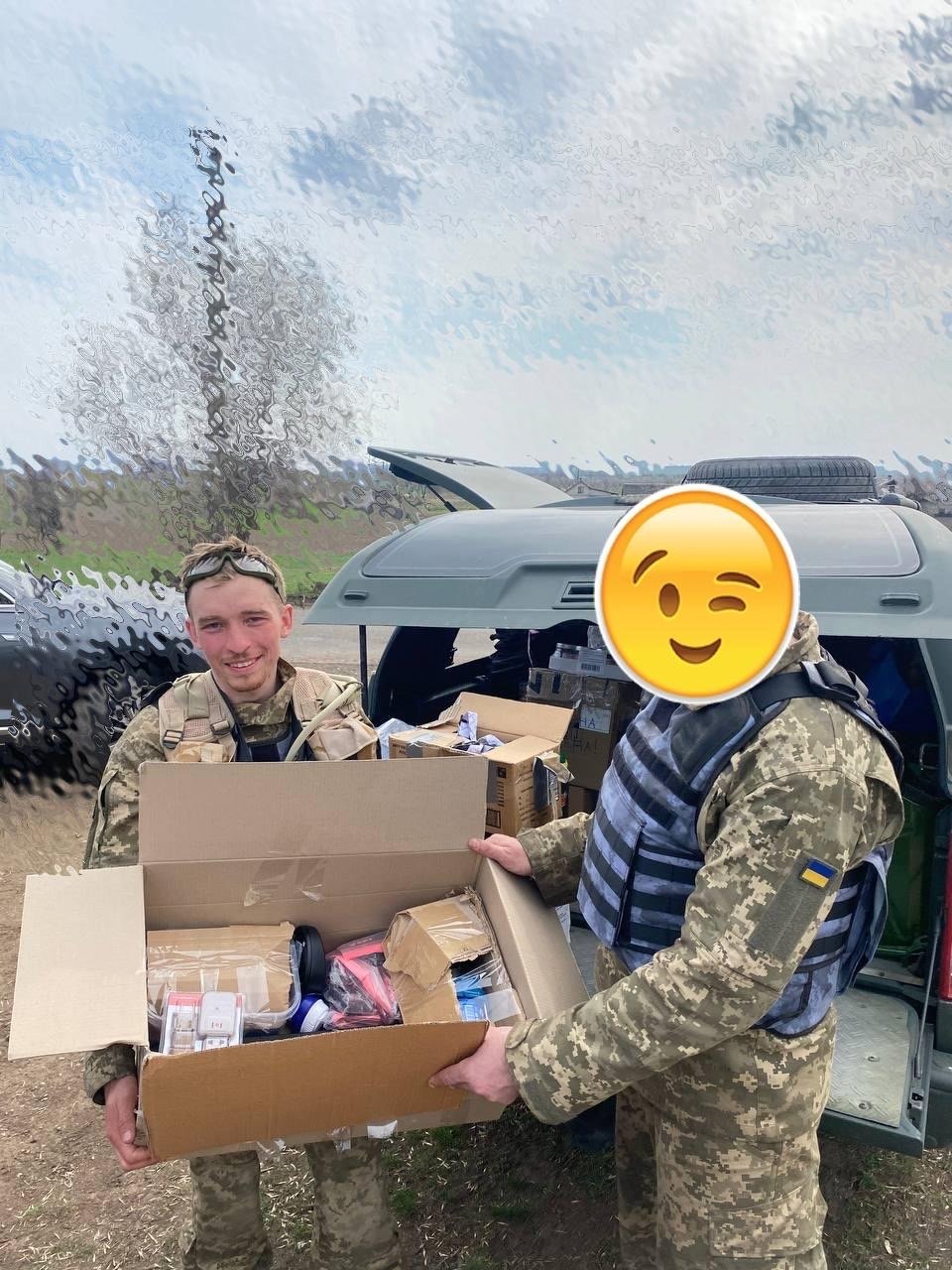 Each of your contributions sums up to a drone, goggles, binoculars or walkie-talkies, which have already reached our defenders and help them hit the enemy with maximum accuracy!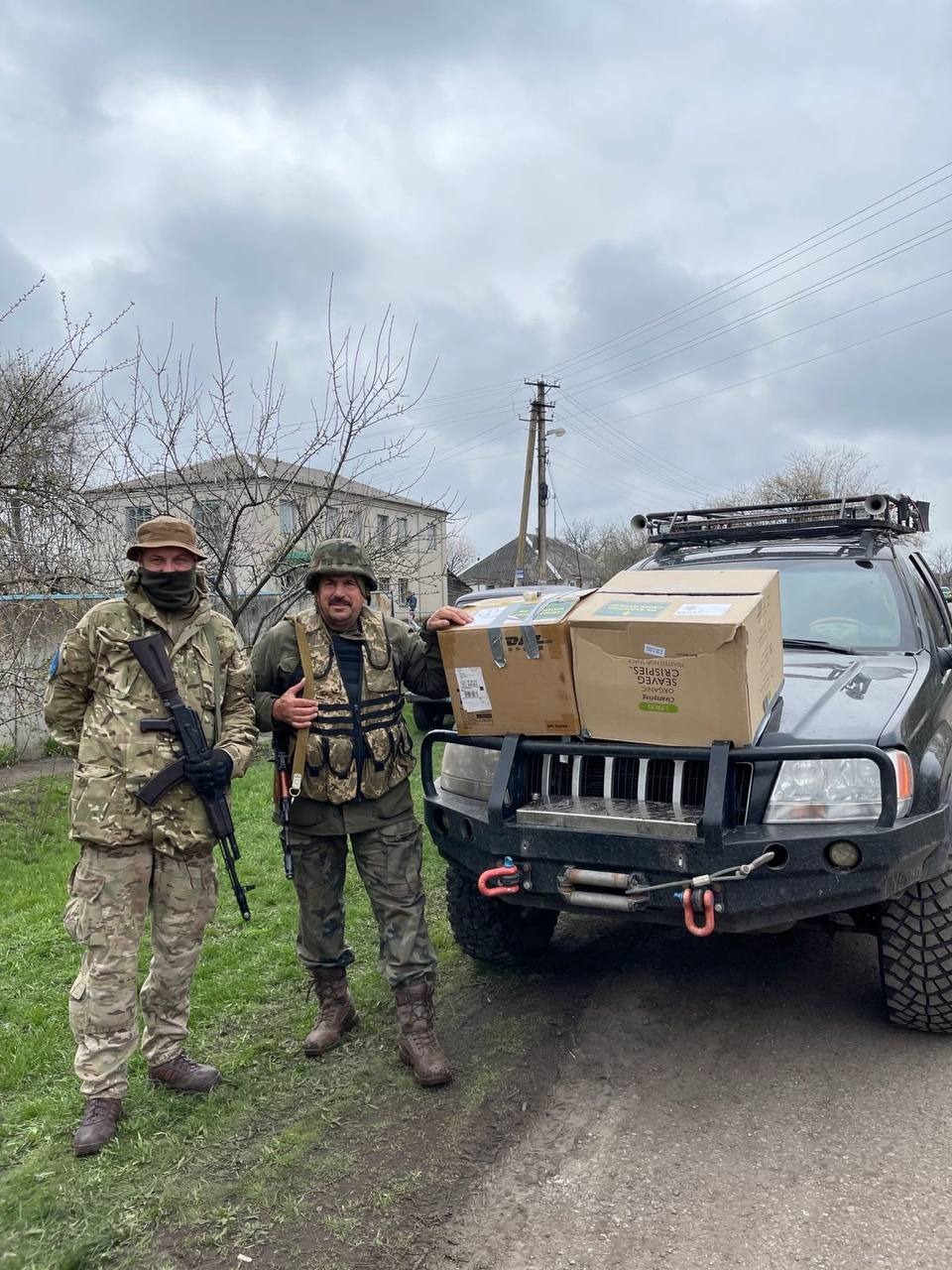 Together we have already delivered to the battlefront 197 individual first aid kits. Each of them can save dozens of lives.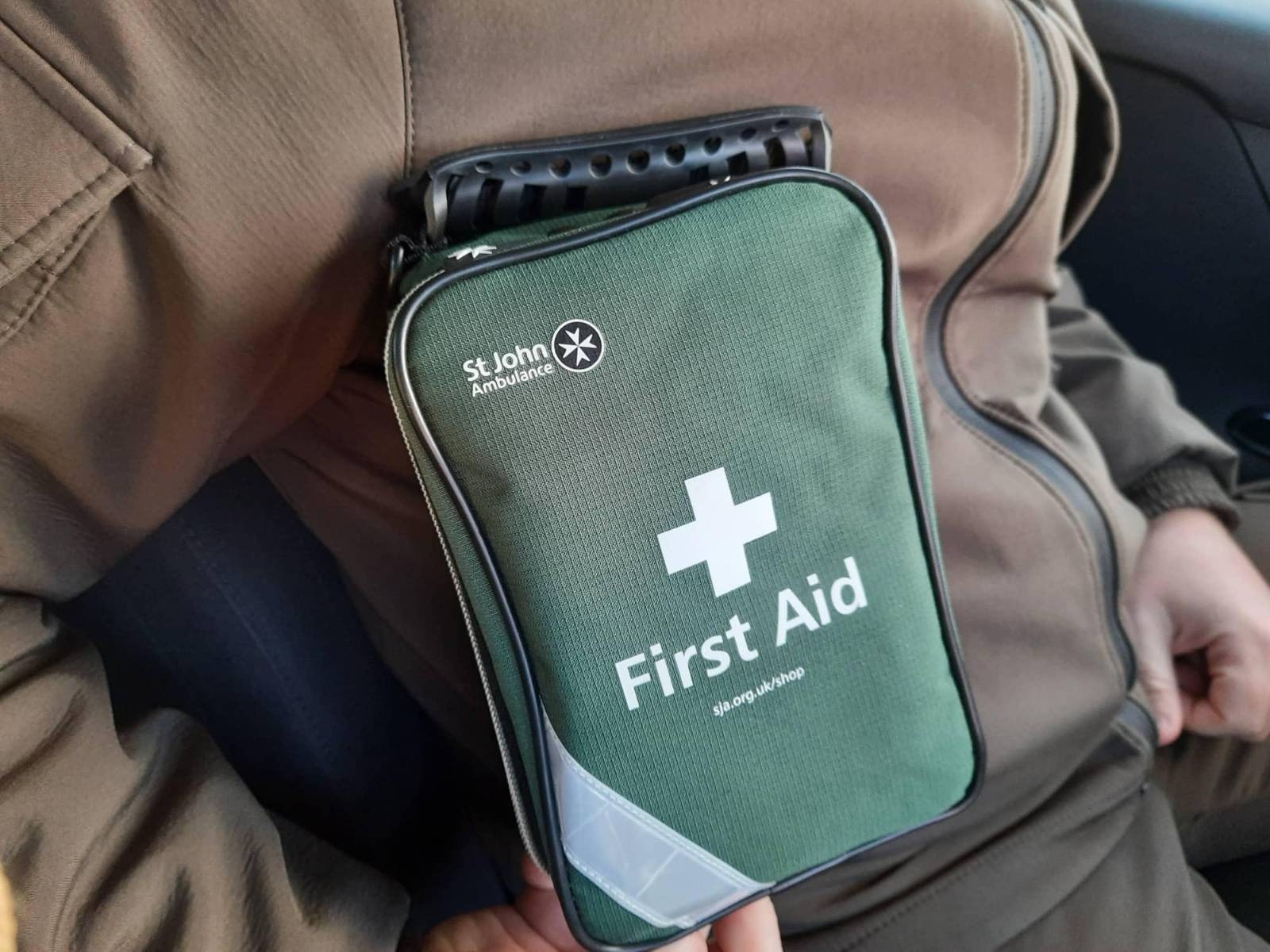 Nonetheless now, for the 110th anniversary of Plast, we are raising funds to save even more lives.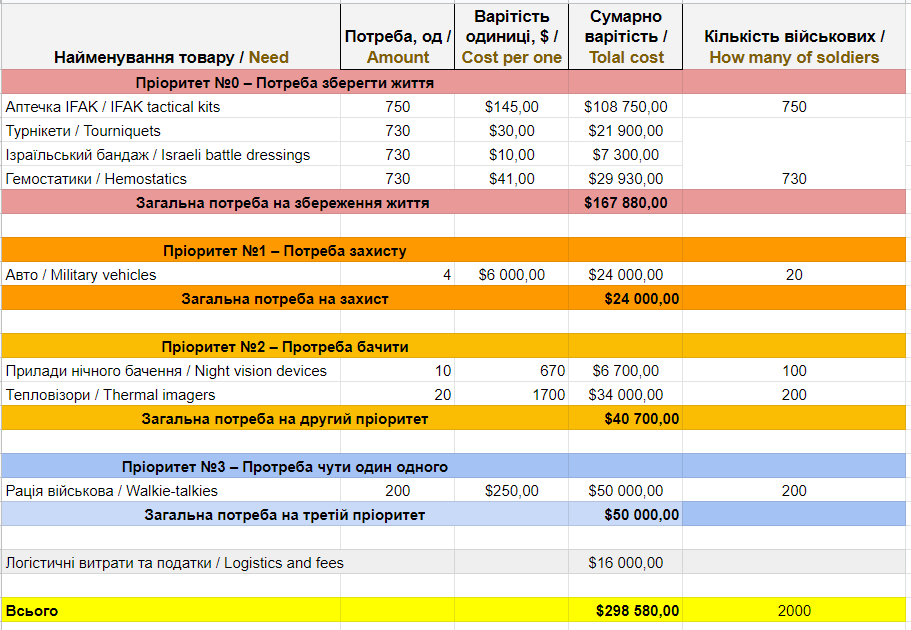 One of the most important goals of fundraising is to save lives. Therefore, we are going to buy 750 first aid kits, which will help save the lives of 750 of the 2,000 servicemen for whom we are raising funds.
The cost of one first aid kit is $ 145, we need about $ 108,750 to provide only first aid kits for everyone, but we believe that it is possible with your support.
As long as our defenders do their best every day to let us return to our homes as soon as possible, we must also do everything in our power to win!
Slava Ukraini! Glory to Ukraine!
Related news