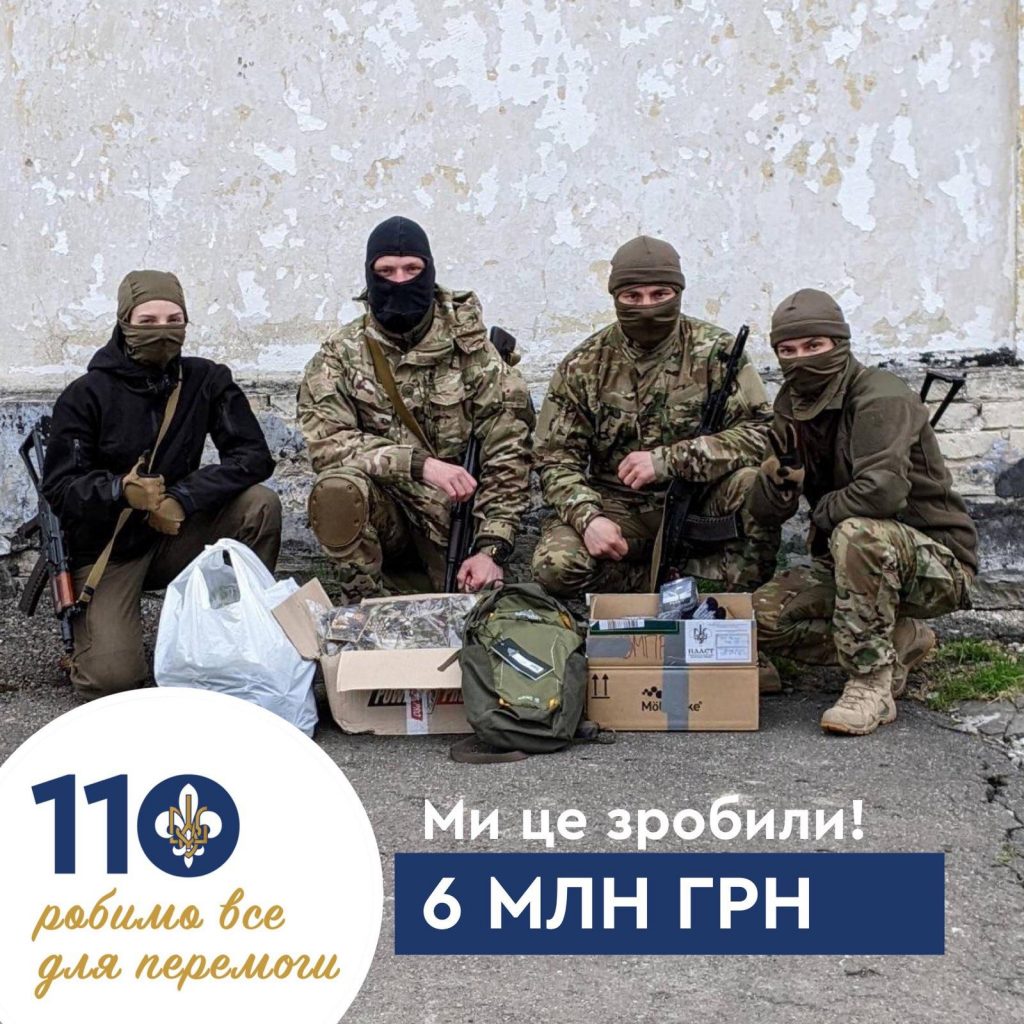 Glory to Ukraine!
SKOB!
With the beginning of the war, our country has turned into one organism with a single goal – to win Freedom. Each of us crossed out our routine in order to do everything possible for the victory of Ukraine.
Together we managed to raise 6.1 million hryvnias in four weeks. With this amount, we will provide 1,500 servicemen with the necessary equipment on the battlefield: IFAKs, tourniquets, bandages, hemostatics, cars, night vision devices, thermal imagers, and walkie-talkies.
Thanks to your tremendous efforts, we have raised funds for which we will be able to buy everything we planned, which proves once again that together we are invincible!
Owing to your support, they have already started receiving fulfilled requests. The team of the National Plast Headquarters would like to thank every philanthropist for continuing to support the Ukrainian army!
And it goes beyond money! We have also received a lot of goods from you. Namely, 7 thermal imagers, 200 first aid kits, 73 tourniquets, 147 hemostatic bandages, 159 tactical scissors, and other medicines. A part of all this has already been delivered to our military, the rest will soon go where needed. Thank you!
IFAKs from German Plast members are already at hand for our defenders in Kyiv. Having such a first aid kit is a must for the military, as it is an opportunity to provide fast and high-quality first aid that can save many lives.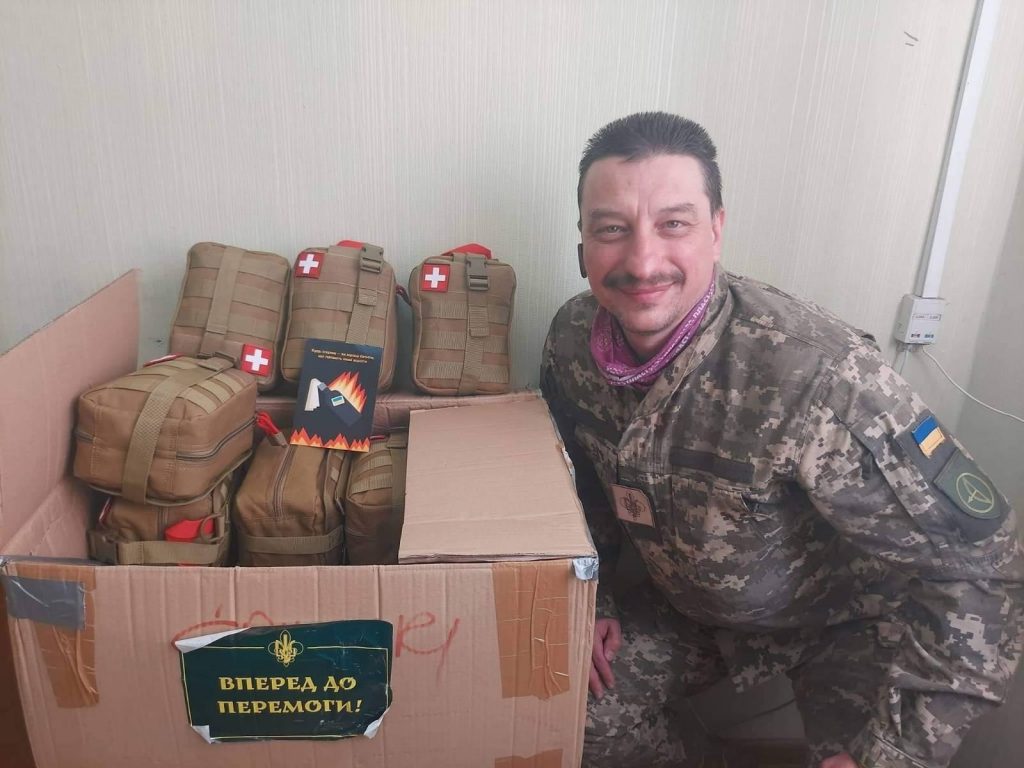 Another 10 tourniquets were given to our defenders in Chornomorsk. It is cruacil that the tourniquets we send to the guys are of high quality and well tested because they mustn't fail in the moment of need.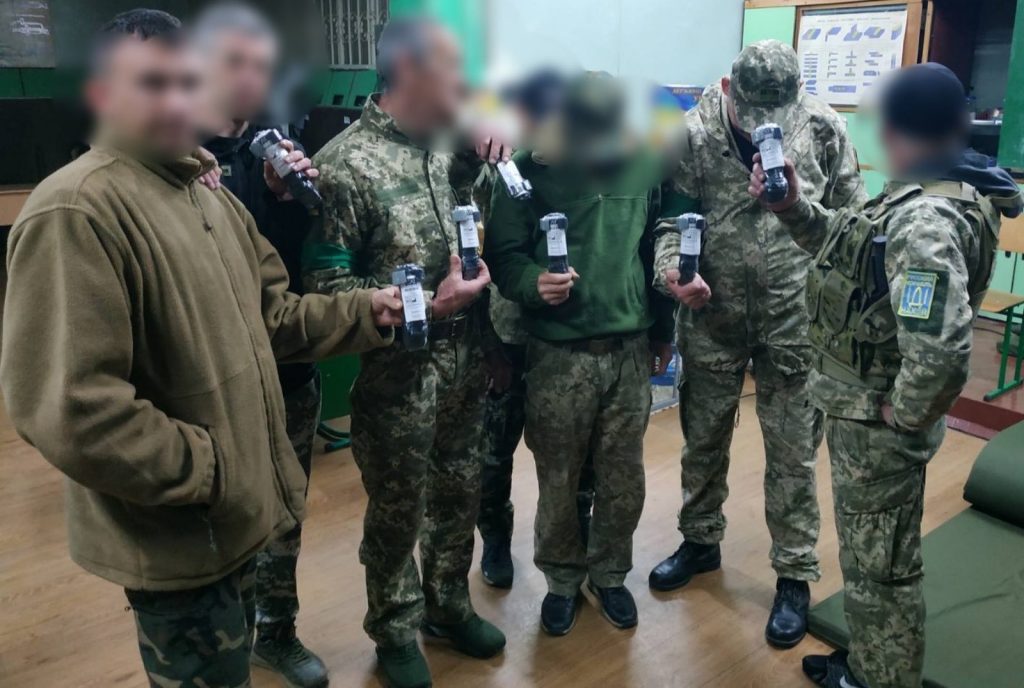 60 tourniquets are also at hand for our boys and girls. This is all possible due to your contributions. Thank you!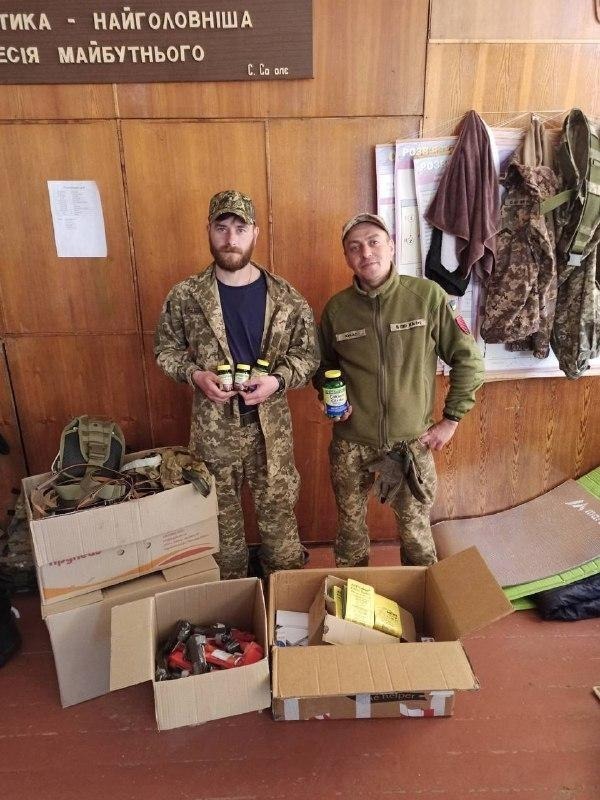 In general, in the near future we plan to purchase and deliver the following: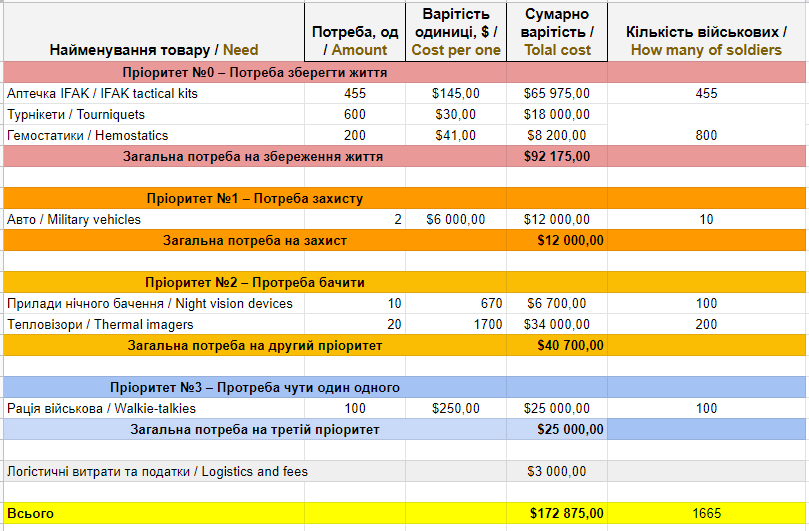 Azovstal is holding on, Kharkiv is holding on, Odesa is holding on. We must be strong for them. That is why we continue to raise funds to provide even more defenders in hotspots with the necessary equipment and medicines.
Let's protect those who protect us!
Related news