Friends, we thank each one of you for your daily support and help to our military! 
Аs for March 5, 2022, we have purchased and delivered equipment, medicines, weapons, and other military equipment for USD 54,350. We report that we have spent USD 41,200 on equipment, USD 7,150 on medications, USD 256 on arming, USD 2,500 on electronic appliances, USD 2,400 on living expenses and USD 581 on logistics, the rest – tax.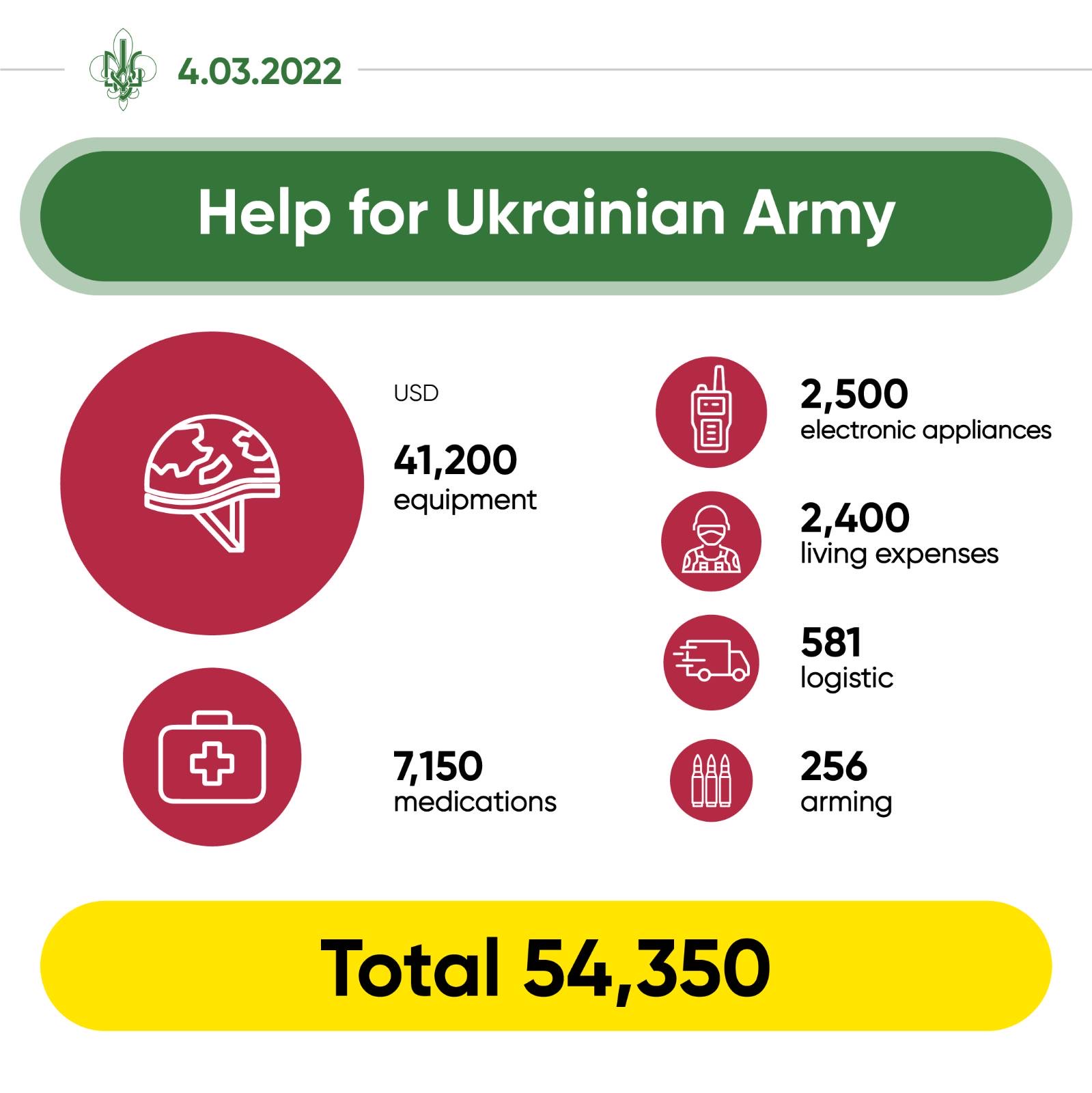 Yesterday for USD 1,800 we bought 517 sets of underwear for our defenders.
We also bought and delivered 1,000 packages of sublimated food and 300 energy bars for USD 2,150. In times of war, we must not forget the basic needs that simply need to be met to have the strength to keep act.
We are very grateful, because only by joint efforts will we be able to repel the enemy. Equipment, medicine, and weapons are a necessity for our defenders. All this will help them to withstand the battle with dignity and win!
That is why we need your support. And above all, you can support soldiers financially. Our headquarters processes military requests around the clock to purchase the necessary items and delivers them where required.
Glory to Ukraine!
Related news