This year turned out to be unlike anything that we could have expected. There were goals that we were in the process of confidently attaining, but on the 24th of February, everything changed.
Even when things were difficult, we were and will remain united, supporting each other and doing everything needed for our victory. In unity, we will achieve victory!
Read on to learn about this year, what we were able to achieve for Ukraine.
---
"Yesterday we were planning a camp with them; today we are searching for body armor for them"
2021. Ksenia Dremlyuzhenko was based at the National Central Office, heading the campaign of spreading Plast throughout all of Ukraine and making it accessible to every child.
Ksenia At that time, Plast was widespread throughout the west of Ukraine, with few centers in other regions. We wanted to spread to Odesa, Mykolaiv, Kherson, Chernihiv and wanted to increase cooperation among Plast centers. In 2022, we started with these goals, but…
February 24. Full scale invasion. Over 500 scouts decide to leave volunteer work and begin defending our freedom by entering various groups in the Armed Forces.
Just yesterday, we spoke to them on the phone, planning summer camps or activities. Today, we are searching for body armor, uniforms, thermal clothes (Ksenia).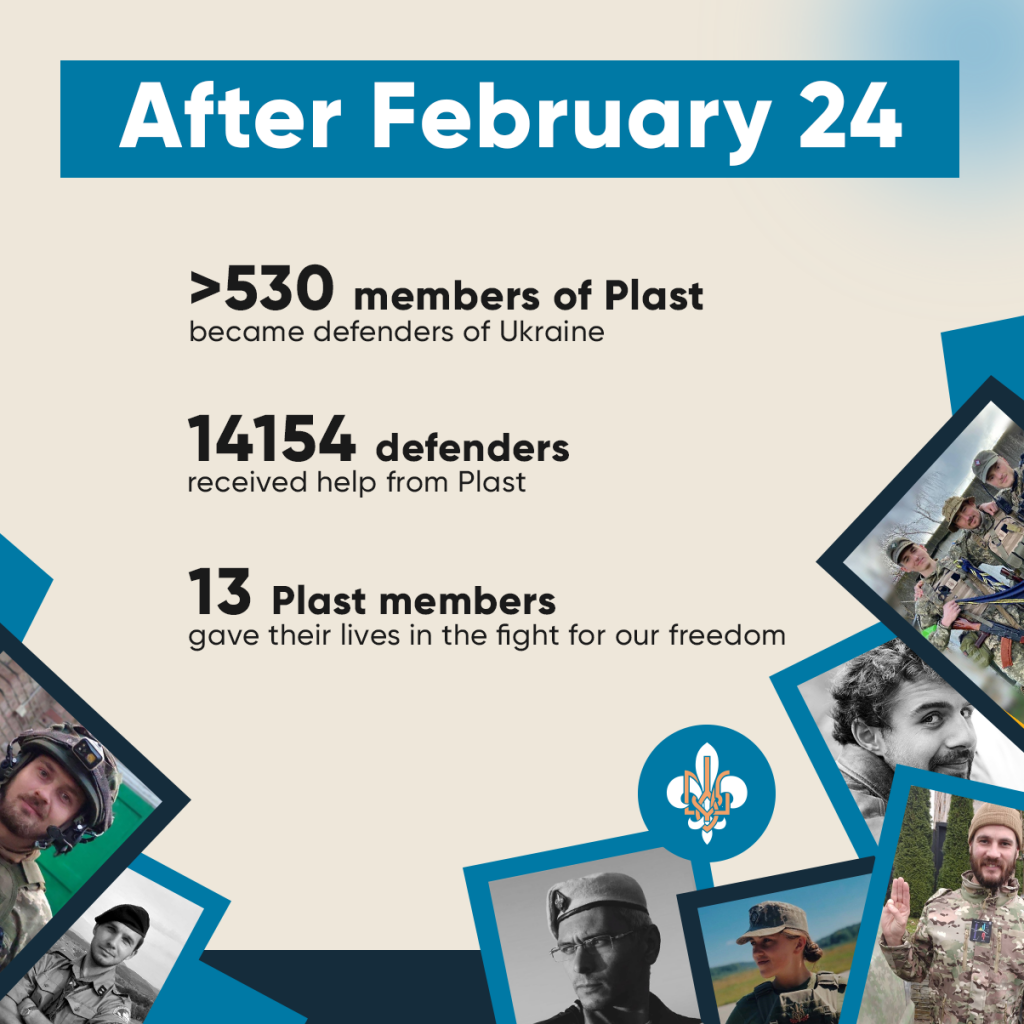 The central office unites with groups of scouts in various cities, who from the first days of the war, began independently volunteering, and formed the Plast National Headquarters.
They decide on two main directions to guide their work:
to preserve the lives of scouts on the frontlines;
to help Ukrainians, who are suffering due to the war.
In 2022, with the help of all who donated, all partners and volunteers, Plast assisted 14 154 defenders of Ukraine.
Ksenia Working under such conditions was sometimes difficult. Most difficult, however, was dealing with losses. From February 24, we have lost 13 scouts-soldiers. We can no longer plan events with them, or go on trips, or embrace them. This is an extreme pain, with which we will learn to cope- not only Plast Scouts, but all of Ukraine.
We are saddened and we cry together with the families of all of the deceased. We want to support them and to state that although 2022 became their last year, together, we will all continue their work and will do everything possible to achieve our victory!
---
"When we unloaded medications, the head doctor cried"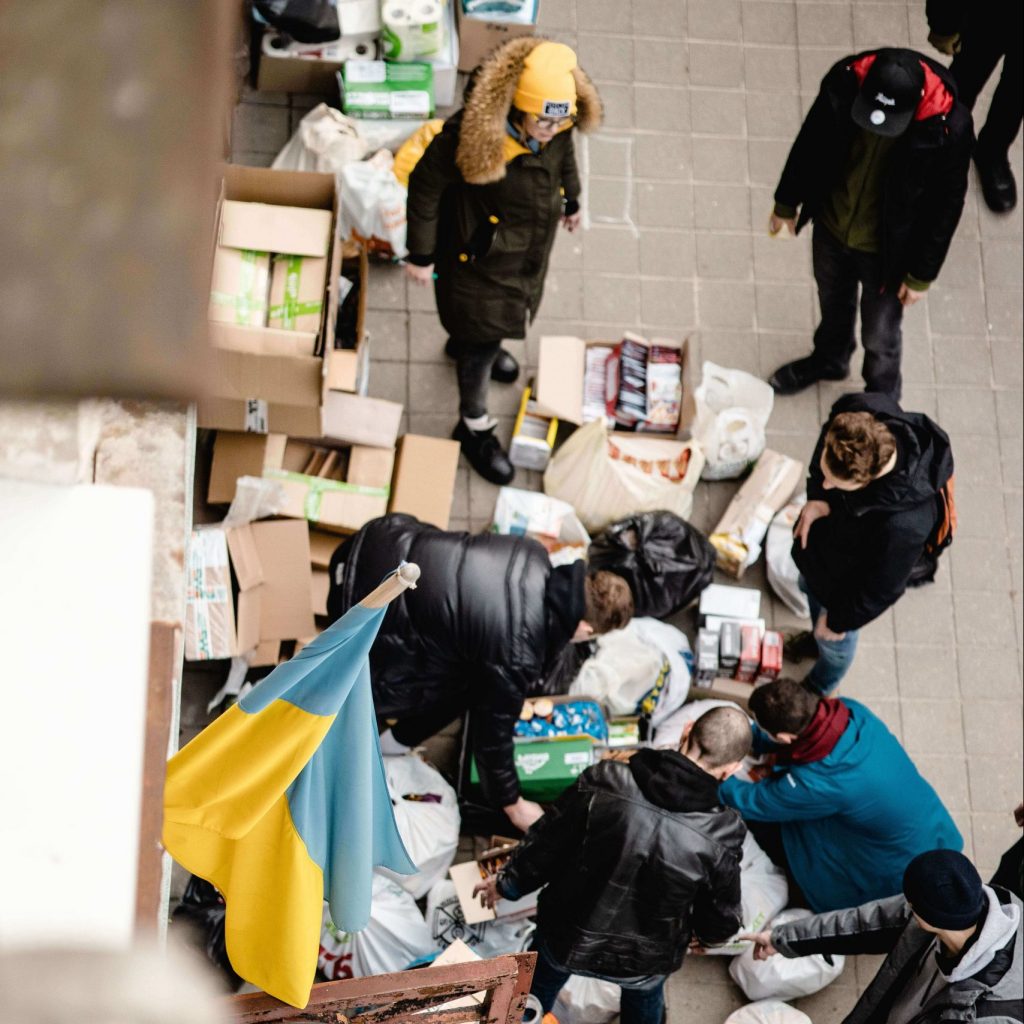 February 24. Ukrainian cities under shelling. Russian armies on the city streets. Scouts in centers begin to gather and work. All over Ukraine, in Plast centers, headquarters were organized.
The largest headquarters formed in Lviv. By the start of the full scale war, people were already organizing, describes the head of the Lviv center, Yaroslav Bulyshyn.
Yaroslav We discussed the plan of action amongst ourselves, got approval from the city administration, the military and medical services. On February 24, we immediately gathered and started to work- initiating a massive collection.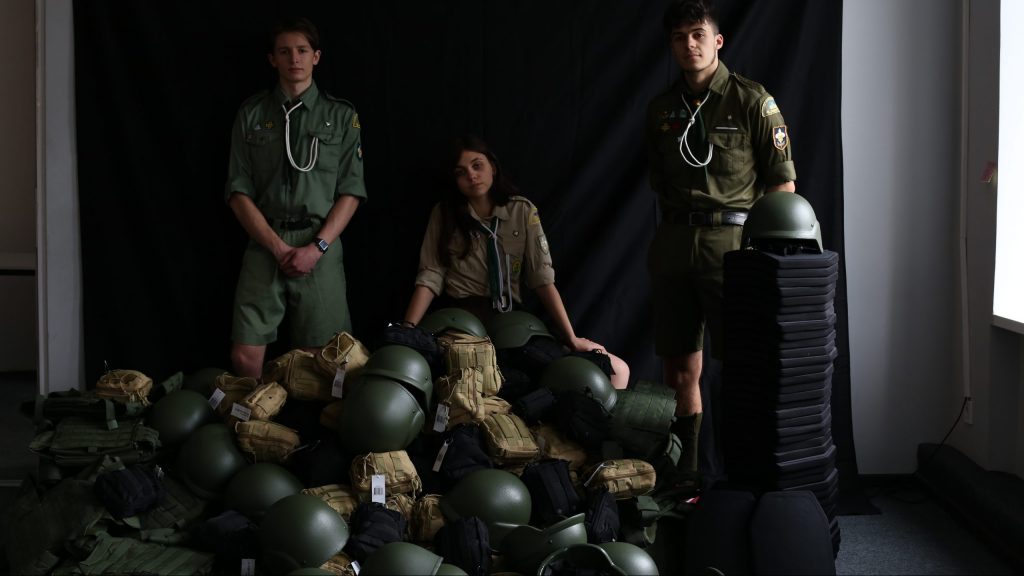 13:00. The first bus with aid was sent to the East with the 24th Mechanized Brigade.
17:00. There was no more room in the Plast Center. People were bringing everything they had from their homes, food, sleeping bags, clothes.
They started to search for new warehouses, to open new collection sites.
Humanitarian aid was given to refugees. Everything for soldiers – sent East. We included all stored gear from our scouting fraternities: pots, saws, shovels (Yaroslav).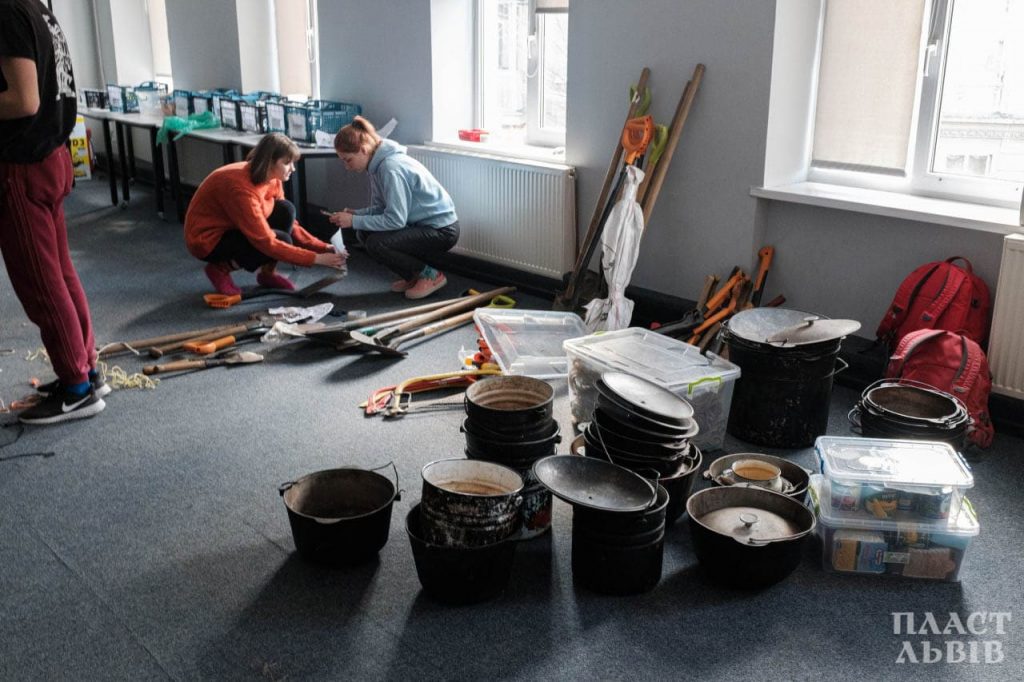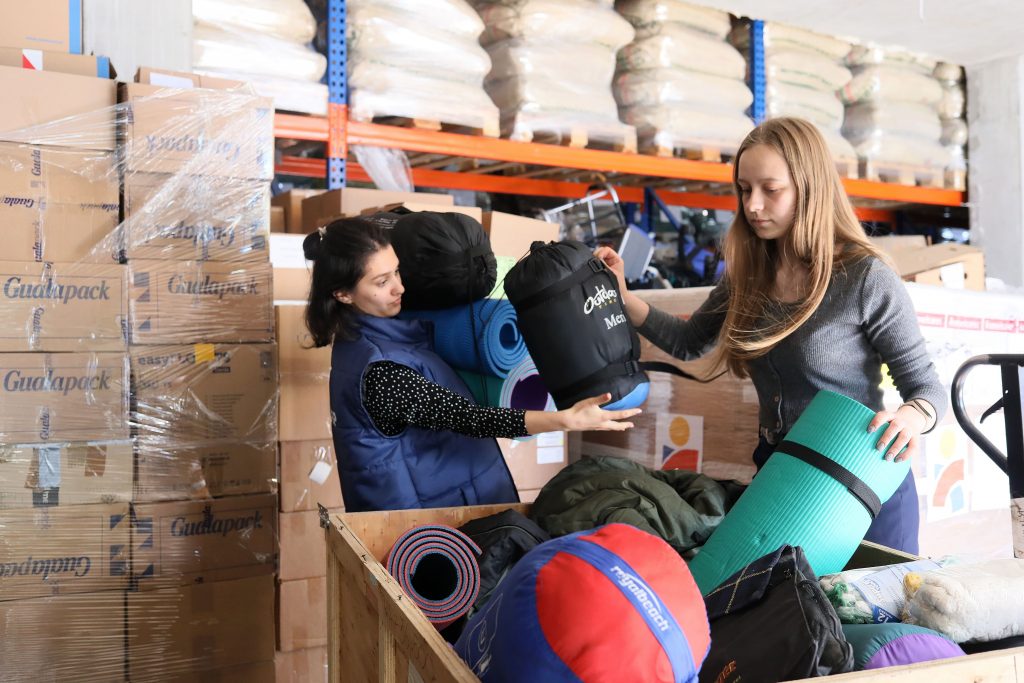 February 25. Plast scout Sofia Didenko, from Kharkiv, arrived at the Lviv center. "I want to focus on Kharkiv. I only need help with some resources", she said.
Within 3 days, doctors from the Kharkiv Armed Forces Hospital asked her for help. They were out of basic items needed to save people. They gave a list of required medications.
Yaroslav Within a day, Sofia had found absolutely everything on the list, she found a trunk and driver. OKKO donated the first 500 liters of gas. On February 29, the trunk was in Kharkiv. It had been awaited to such a degree that the head doctor cried as they unloaded medical supplies.
From February 24, over 6700 tones of military and civilian aid had passed through the Lviv headquarters, worth over 615 million UAH.
All together, during 2022, Plast with its benefactors gave over 800 million UAH and helped over 500 thousands Ukrainians.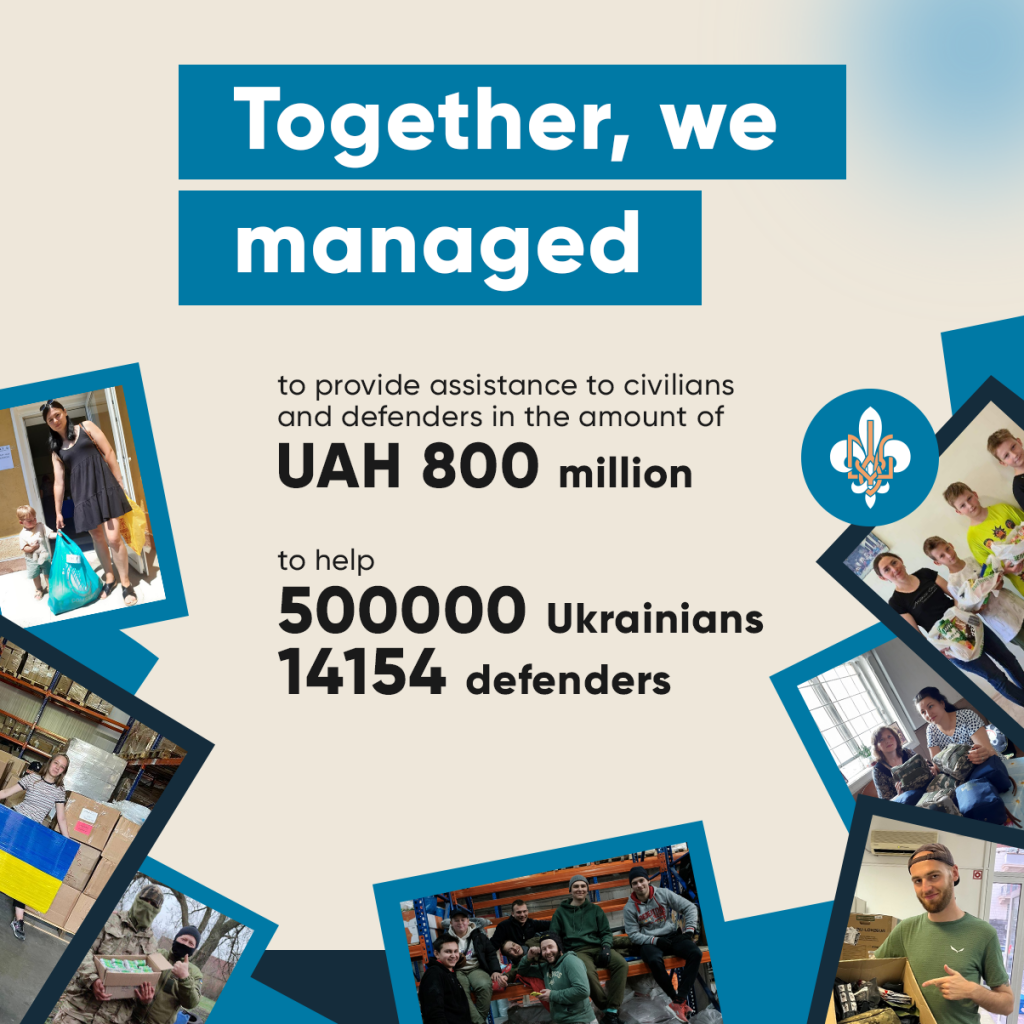 We thank all benefactors, partners, and scouts who worked selflessly in the headquarters, often under shelling, without electricity or heating. Everyone understood what we were fighting for. They were there for us, and we were here for them. Together, we will achieve victory!
---
"It was important, that kids, who found themselves in aid raids and under shelling, could rest"
Unfortunately, since February 24, about 1,600 children have been unable to participate in scouting, because their leaders entered the army, began volunteering, were forced to evacuate or due to other circumstances.
However, despite everything, more than 1,000 scouts leaders continue their activities: online, in bomb shelters, in other countries. They do everything to help children adapt to new realities.
In this, we were supported by friends in other countries — scouts and Plast scouts in the diaspora, who helped to hold summer camps for children abroad.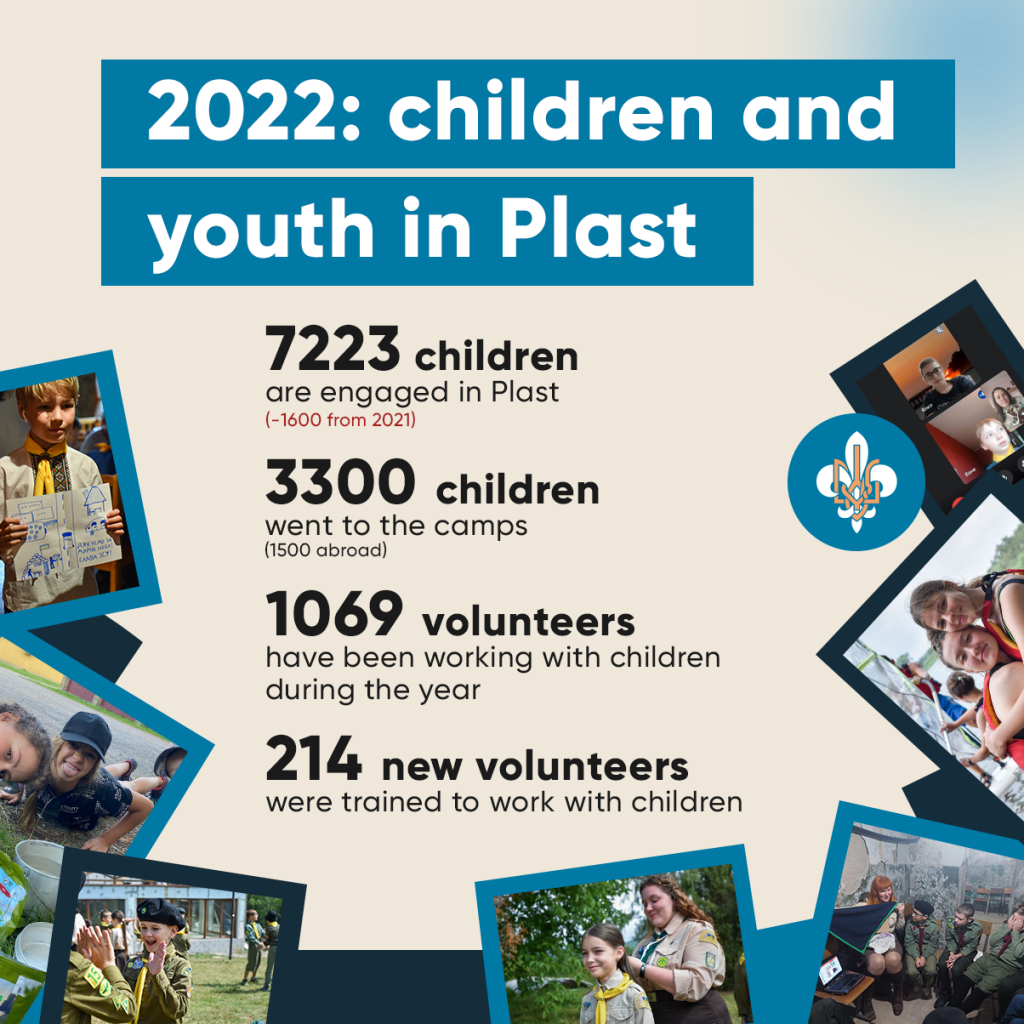 Natalya Kiyak, a Plast scout from Kyiv, held a summer camp for more than 40 children "Chronicle of our Native Land" in Helsinki. The head of Plast Finland, Nadiya Maksimyuk, helped coordinate with the Finnish Partio scouts, who provided their base camp and provided food.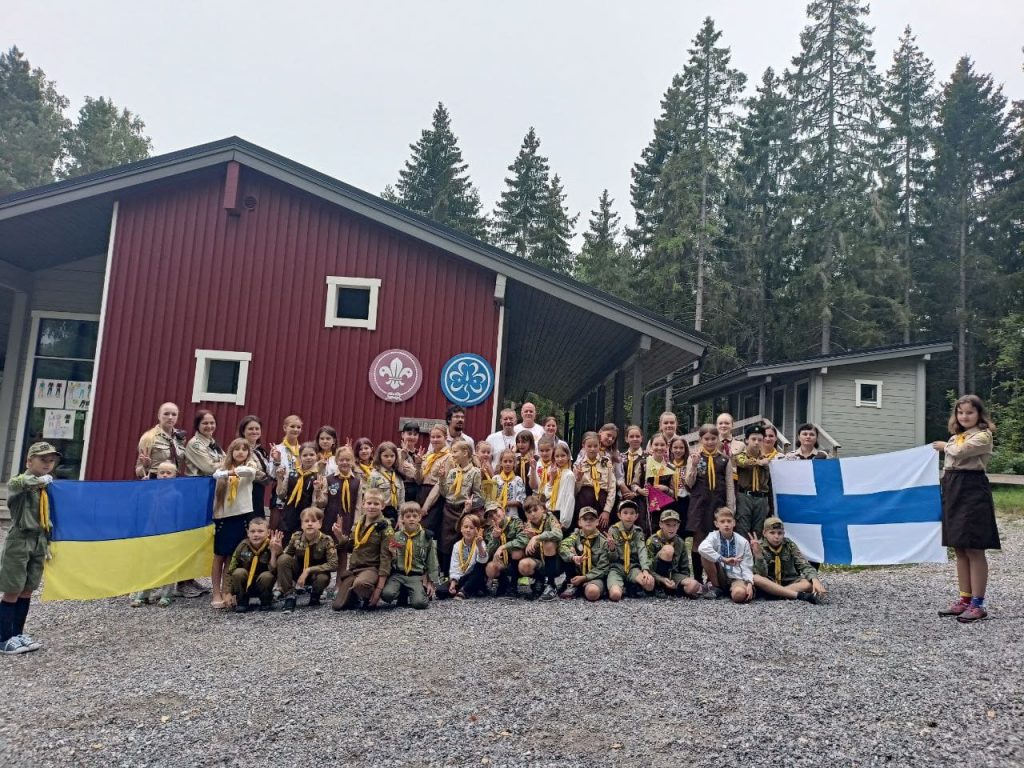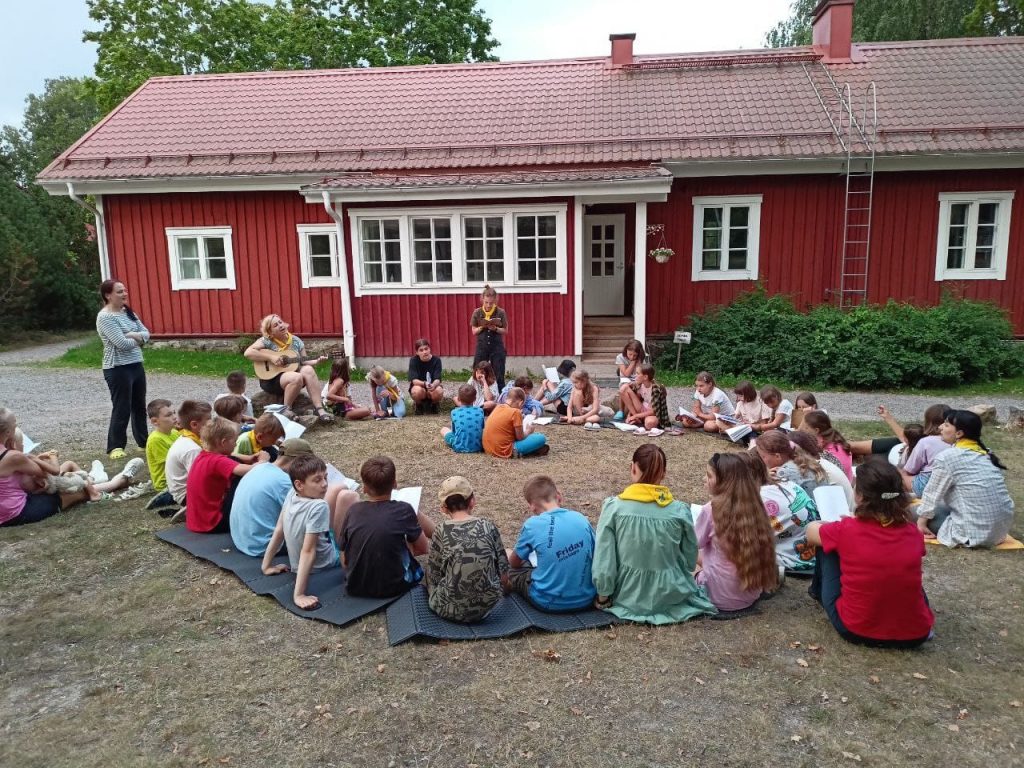 Natalya It was important for the kids, who had lived under threat and shelling, to be able to rest. However, we did not know what was awaiting us. We were worried about food and accommodations. We brought our sleeping bags and pads, but the Finns took great care of us. We lived in wooden houses, we had showers. Children slept on cots or on mats in sleeping bags.
In Helsinki, scouts saw blue and yellow flags everywhere and heard welcoming words.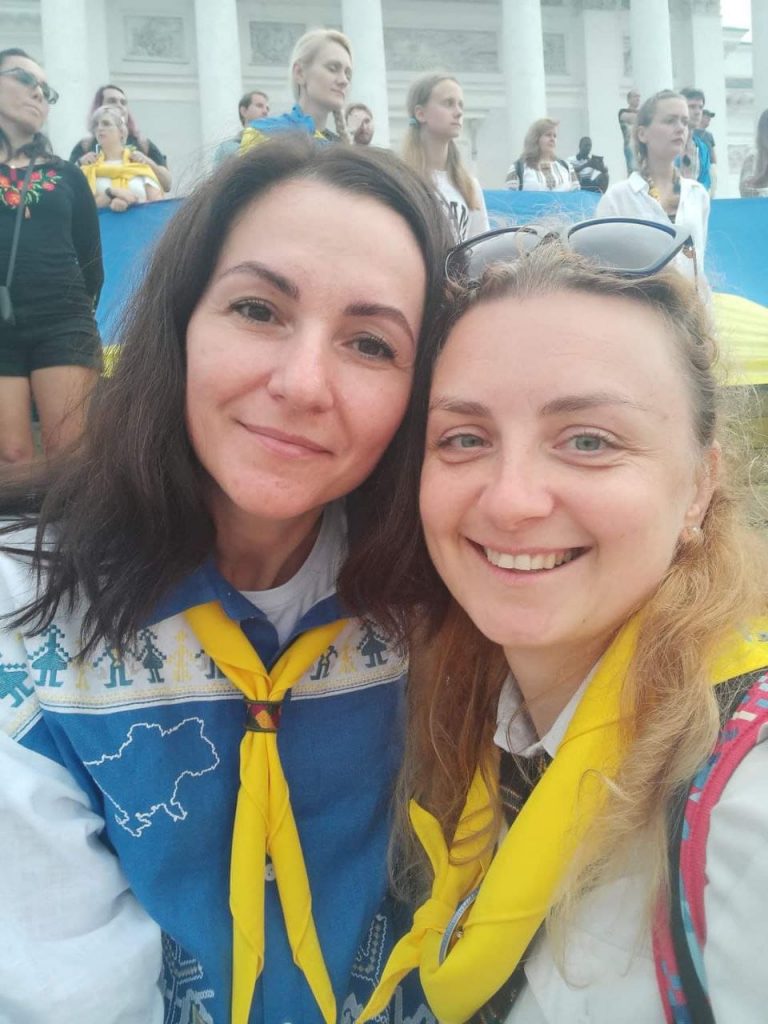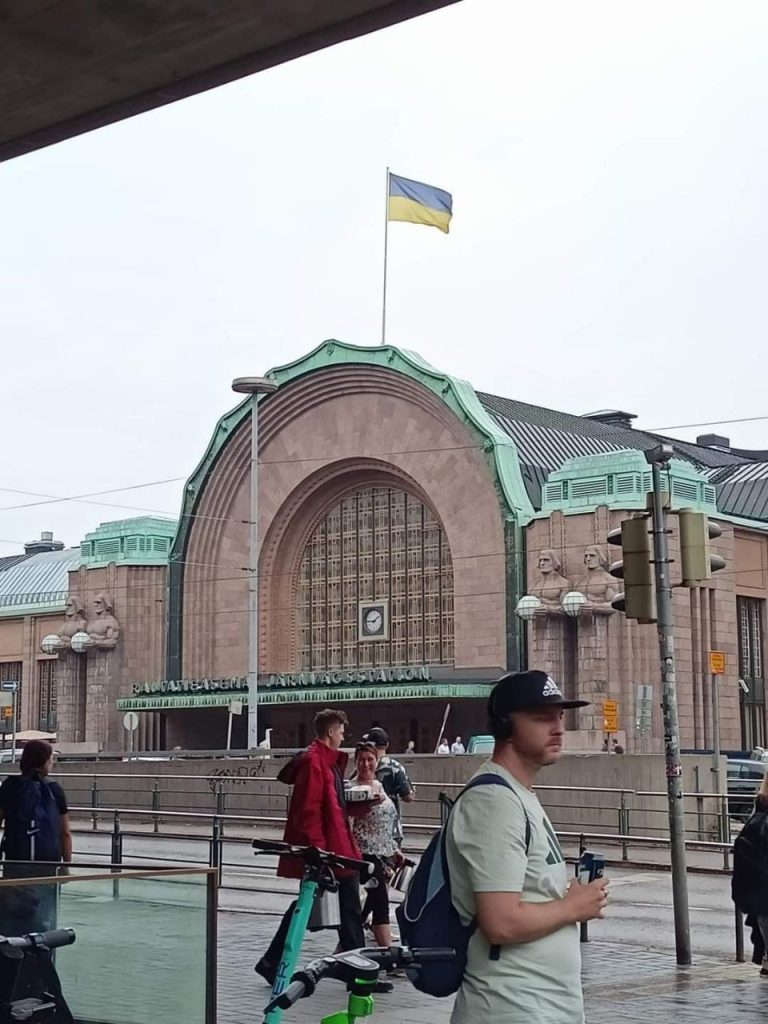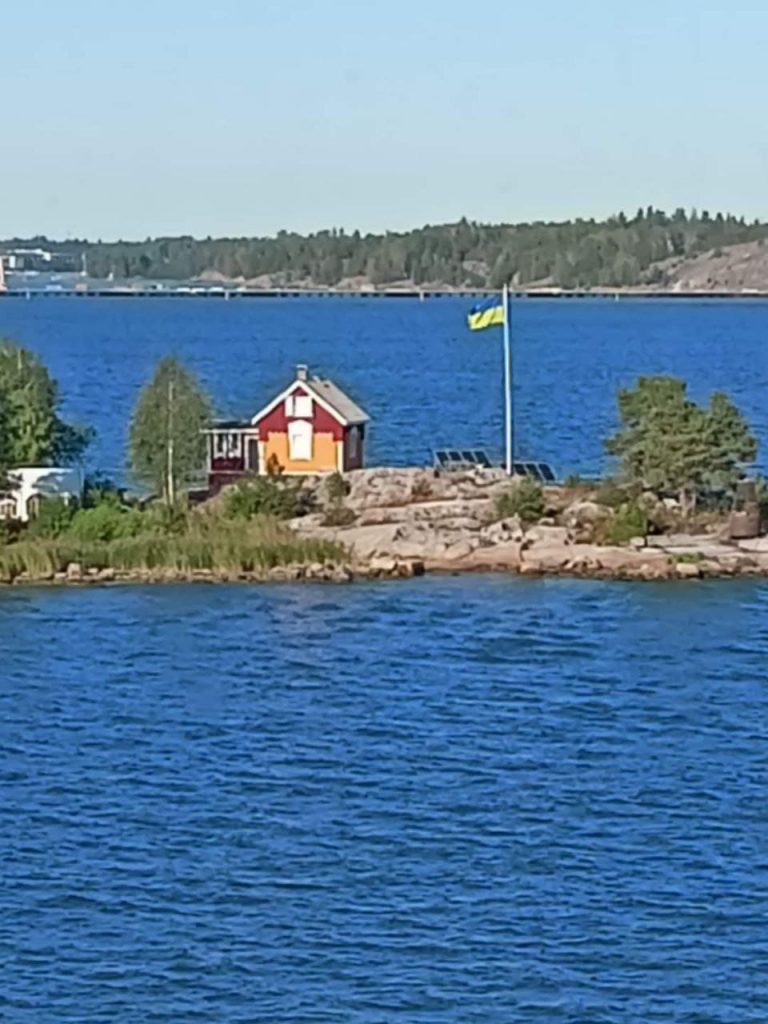 "We are grateful that they help us and want to make us happy. We will never forget this" (11-year-old Danylo, camp participant).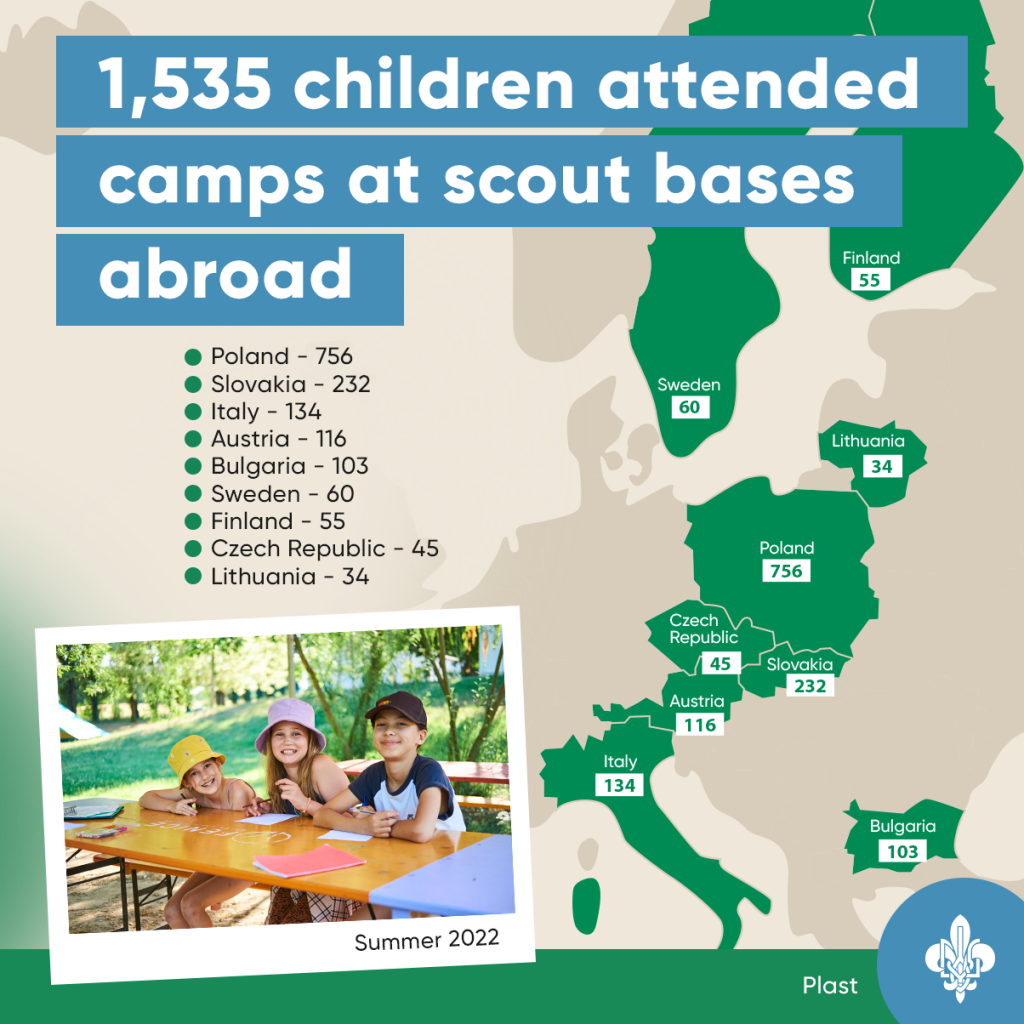 Thank you to all the scouts and diaspora Plast scouts who participated in the camps this year. Together, we were able to give children at least a moment of a happy summer!
Additionally, Plast helped to cope with new realities not only for the children, but also for children from families that were forced to leave their homes and move to other cities and regions.
When russia launched attacks on the capital, Natalya evacuated to Ivano-Frankivsk. There, headquarters were also formed.
Plast scouts received a grant from Operation Pinkbus to help with the evacuation of large families and family-type orphanages.
Natalya One family with 7 children tried to leave the Chernihiv region. They couldn't as their father was wounded in the shoulder. Even though he was injured, he got to the positions of the Armed Forces every day and found out if it was possible to leave. Eventually, they managed to break through. He arrived wounded, and the bus had evidence of gunshots. They provided medical assistance, collected things for the children and helped them get to Switzerland.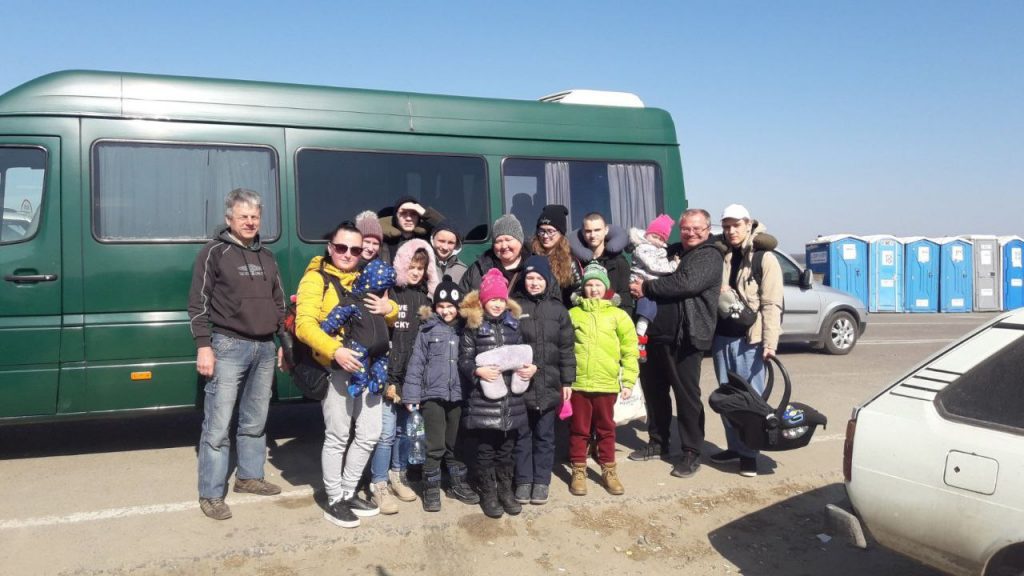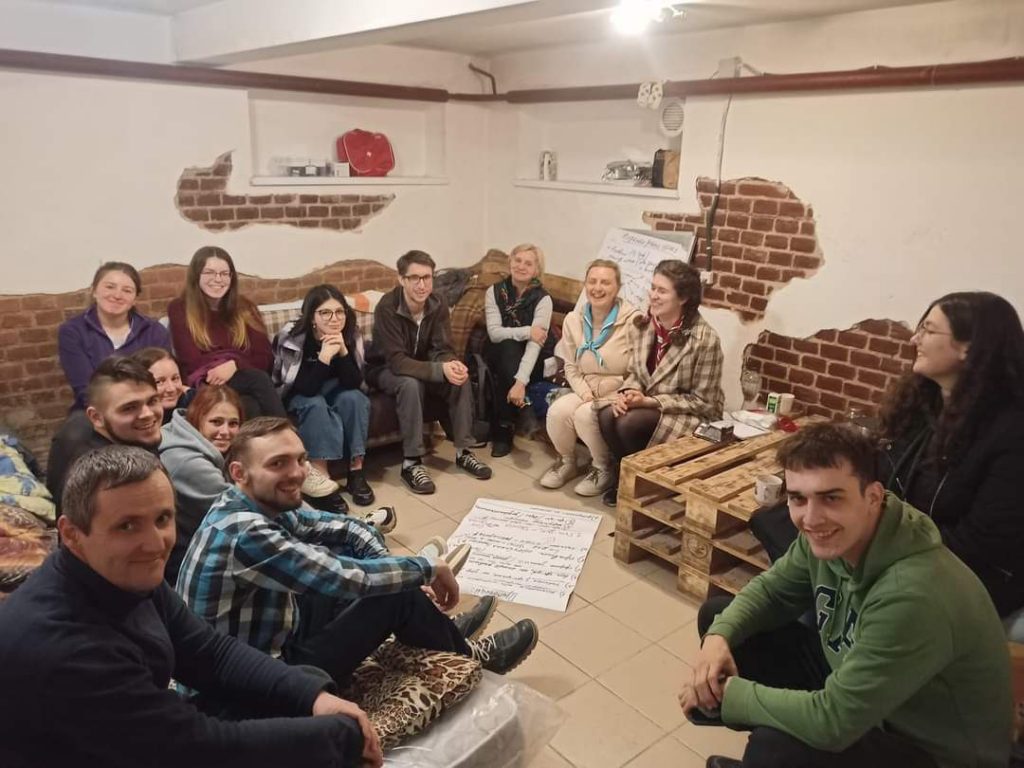 March. The headquarters held activities with evacuated children. August. Joins projects "Lego", "Save the Children", NGO "Proliska" working to establish children's spaces for children affected by the war.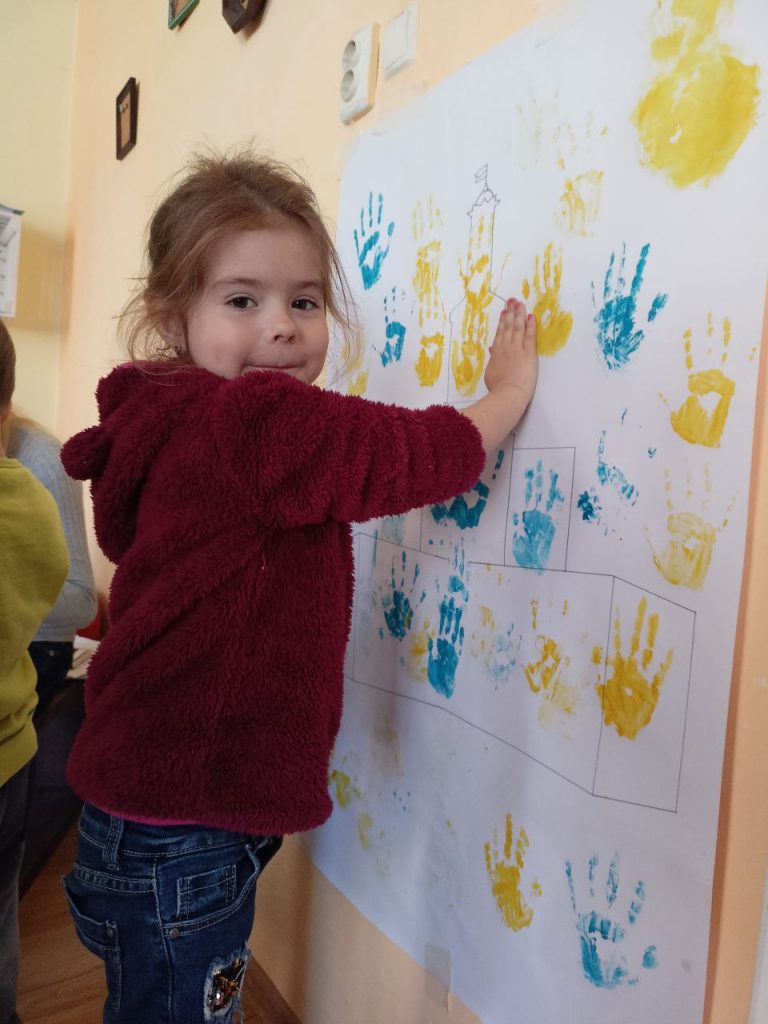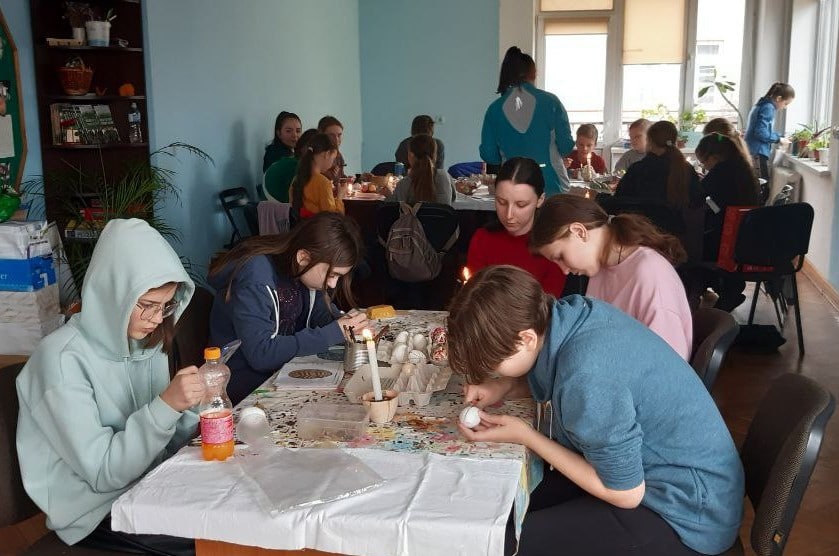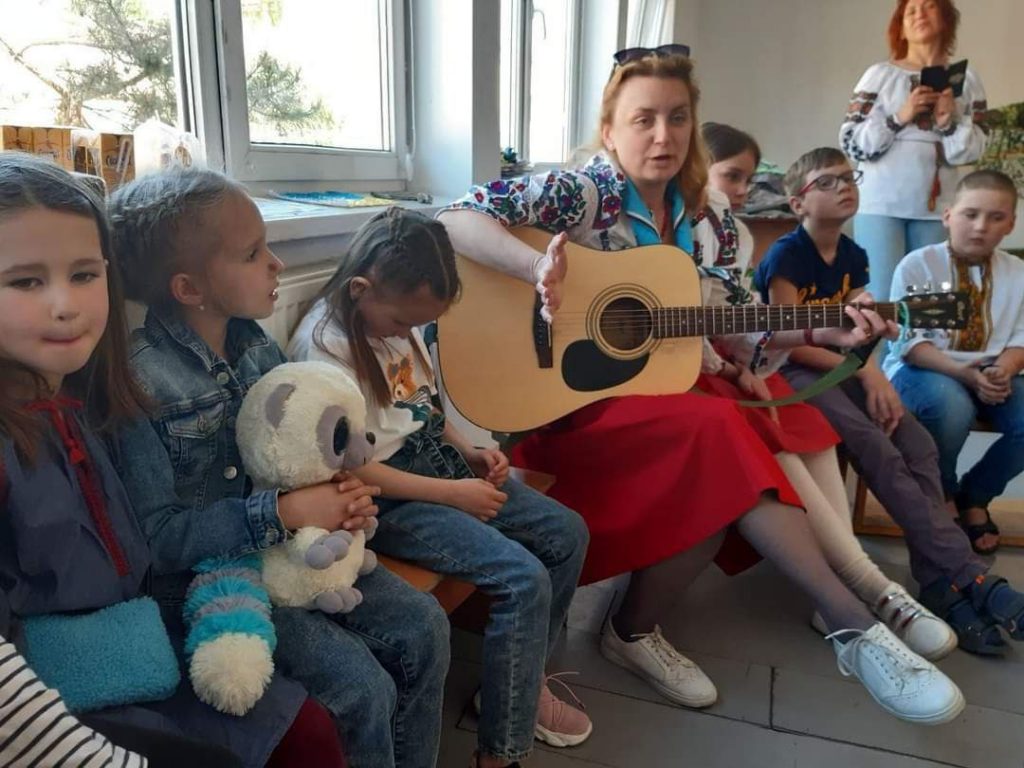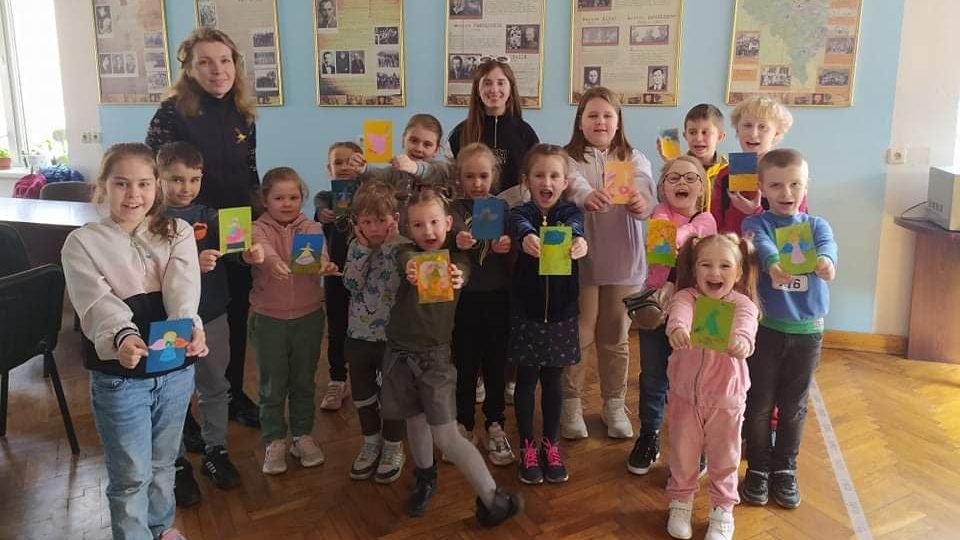 More than 1,000 children attended these activities, and 250 parents attended the "Positive parenting" sessions.
I want to thank all the organizers for today's holiday and for each master class. Thanks to you, my nephews can distract themselves a little from the loss of their father in the war… Thank you for giving your warmth and love! (Yulia, who brought her nephews to class).
We thank all of the scouting leaders, who despite difficult circumstances stayed alongside the children. Your events – in person or online, training sessions or camps – provide the stability that was lost due to the war. This is your contribution to the future of Ukraine!
---
"Without his parents, in another city, the boy completely managed by himself and helped many people"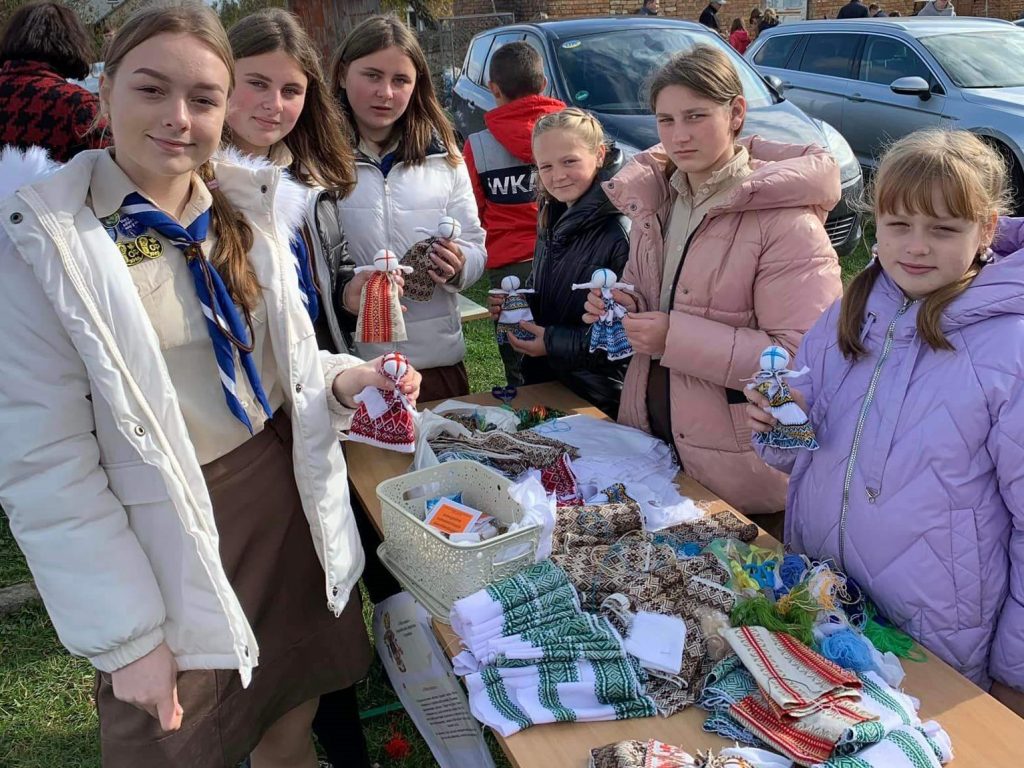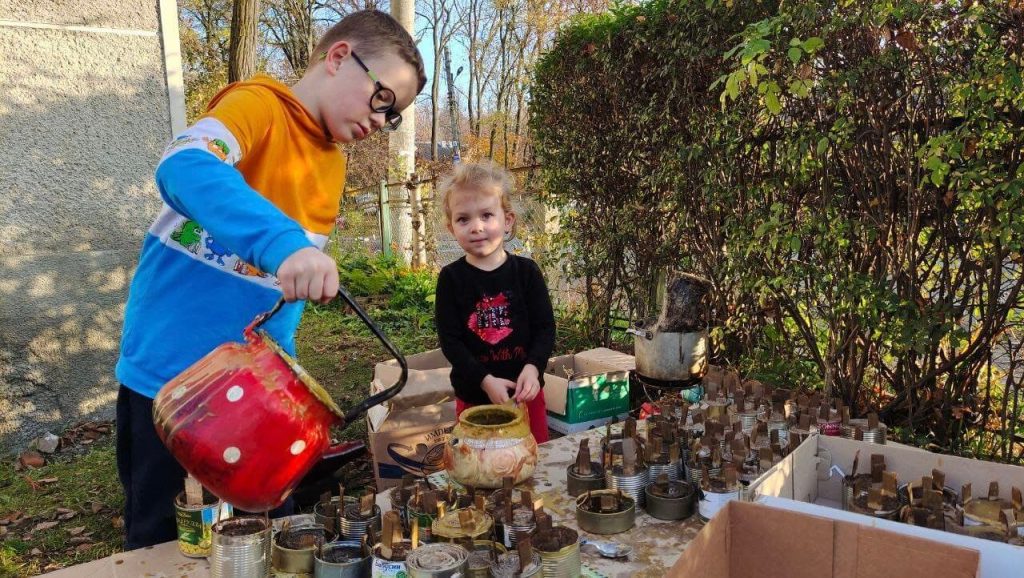 Dozens and hundreds of children in Plast proved that anyone, regardless of age, can unite to work towards victory. They make trench candles, cards for the military, or organize fairs to collect funds.
Oleksiy Trachtenberg, a scout from Severodonetsk, evacuated a troop and an 87-year-old woman while under shelling and led the volunteer movement once he had arrived in a new place.
February 27. Tanks near the outskirts of the city, fighting is on-going. Scout leader Nelya Kovalchuk leaves Severodonetsk by bicycle and goes to Lysychansk to catch the train. Her elderly mother remains in the city. 87 years old.
Nelya On February 29, the first evacuation was announced. I asked Oleksiy to take my mother as well. They didn't want to let her into the train because she was so old. So Oleksiy picked up the children in his arms, and pushed my mother in front of him. For two days, while they were getting to Lviv, she did not let go of his hand. 
After arriving in Lviv, Oleksiy ran daily to weave camouflage nets. In the summer, he became a coordinator: he met and trained new volunteers, packed and sent nets.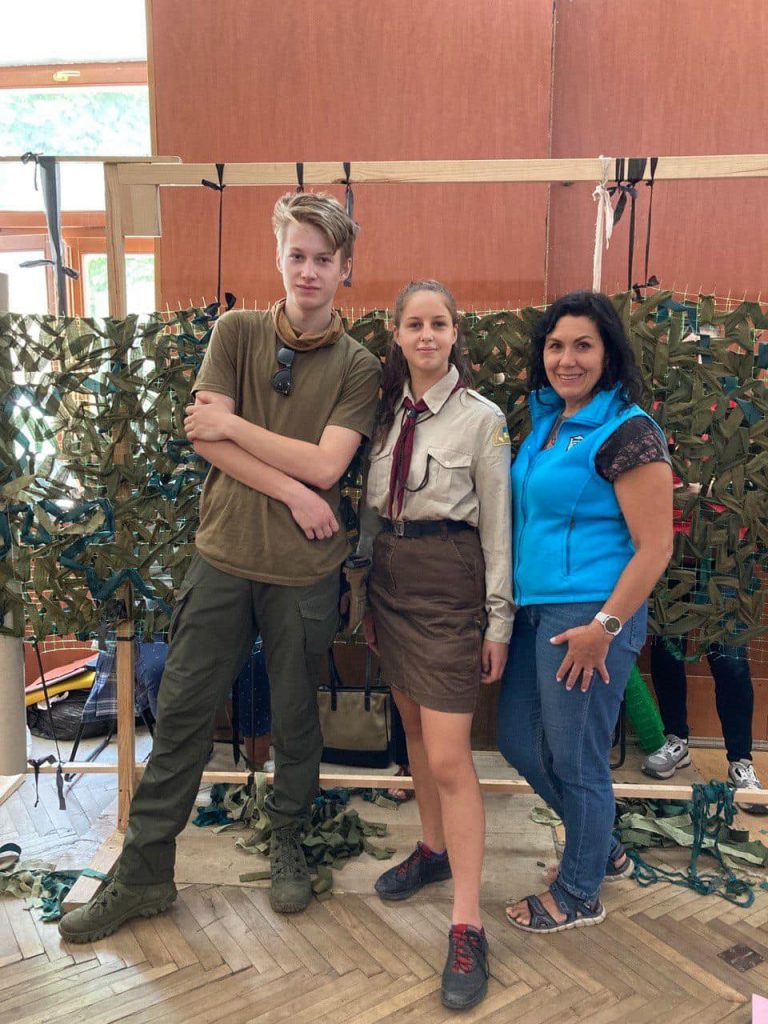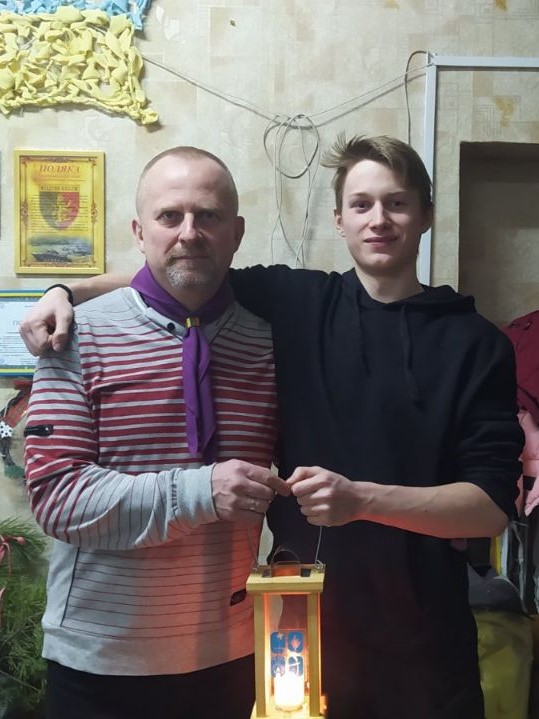 "Oleksiy's Father went to the Lysychansk Territorial Defense Forces. The boy also dreamed of a military career. In September, he entered the National Academy of Ground Forces. Without his parents, in a different city, the young man managed by himself and helped many people: he passed the ZNO, led a volunteer movement, and what I am most grateful for, he took an elderly woman — my mother — out of shelling and took care of her in very difficult conditions" (Nelya).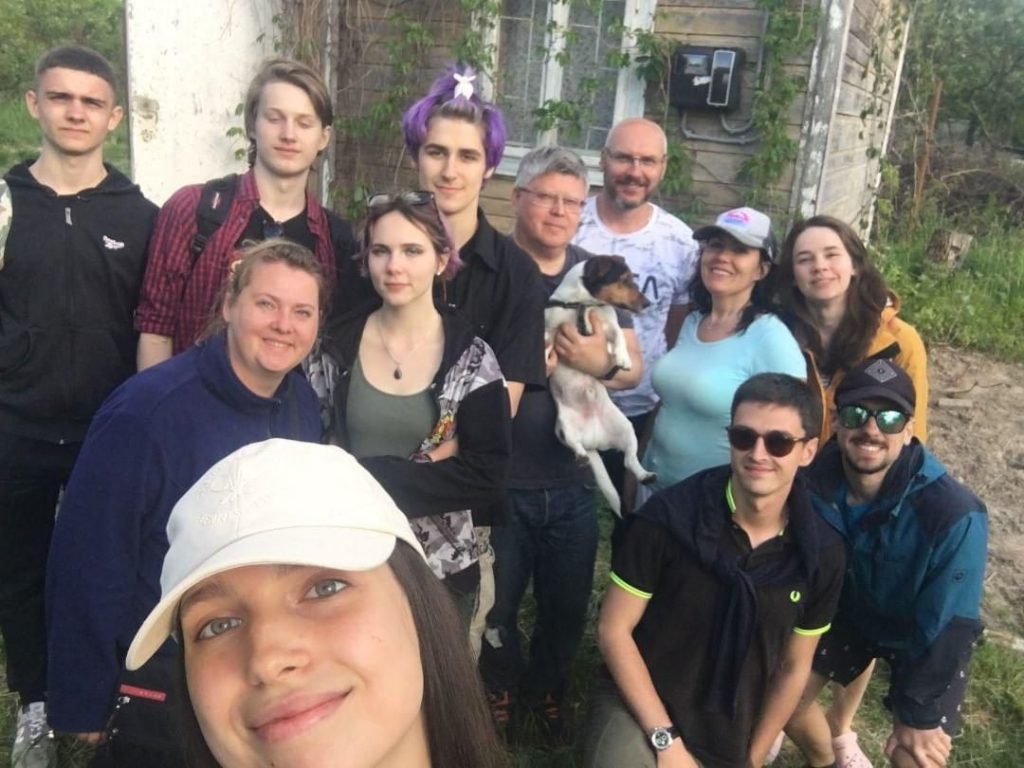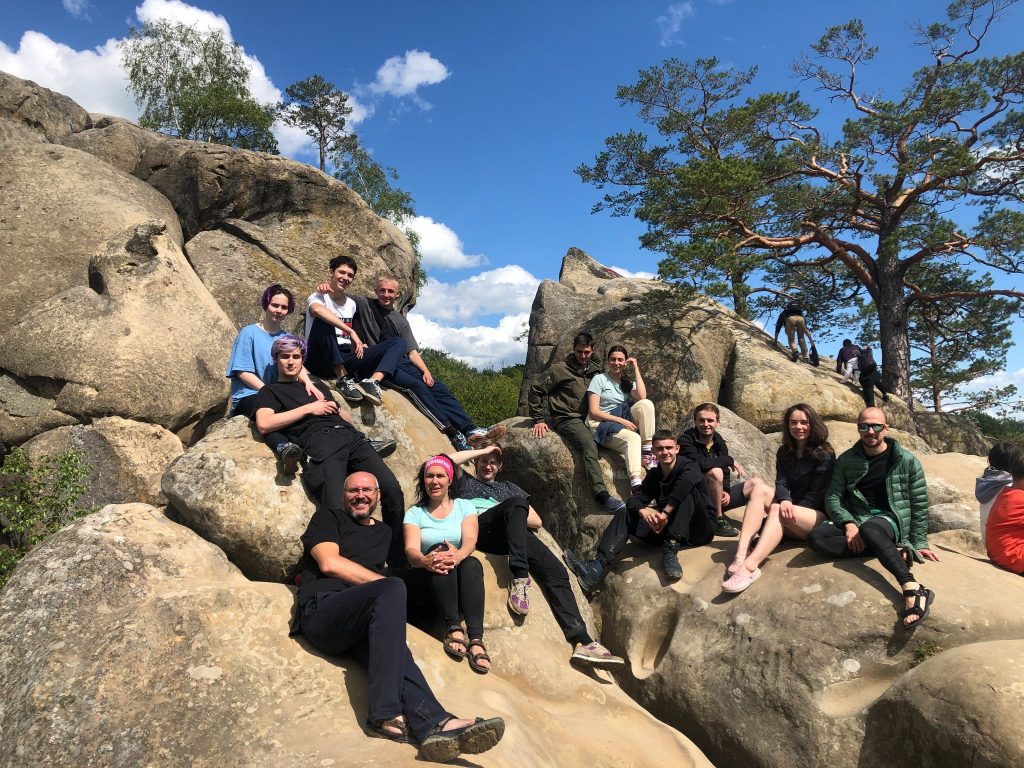 Plast scouts from Severodonetsk have maintained their center, resuming their activities in the west. They stick together and wait for the time when they can go home. We believe that this moment will come soon and the entire territory of Ukraine will be free from the invader!
---
Ksenia We yearn to restore the work of all centers and educational activities. So that children, even in times of war, can be in a safe, comfortable Ukrainian environment and create changes in our country. After all, it is up to us and them to rebuild Ukraine. 
Thank you to all defenders, partners, benefactors and volunteers who fight for our Victory! We are one big community. Our unity is our strength!
Join Plast scouts in this shared struggle:
In unity, we will defeat the darkness!
Related news